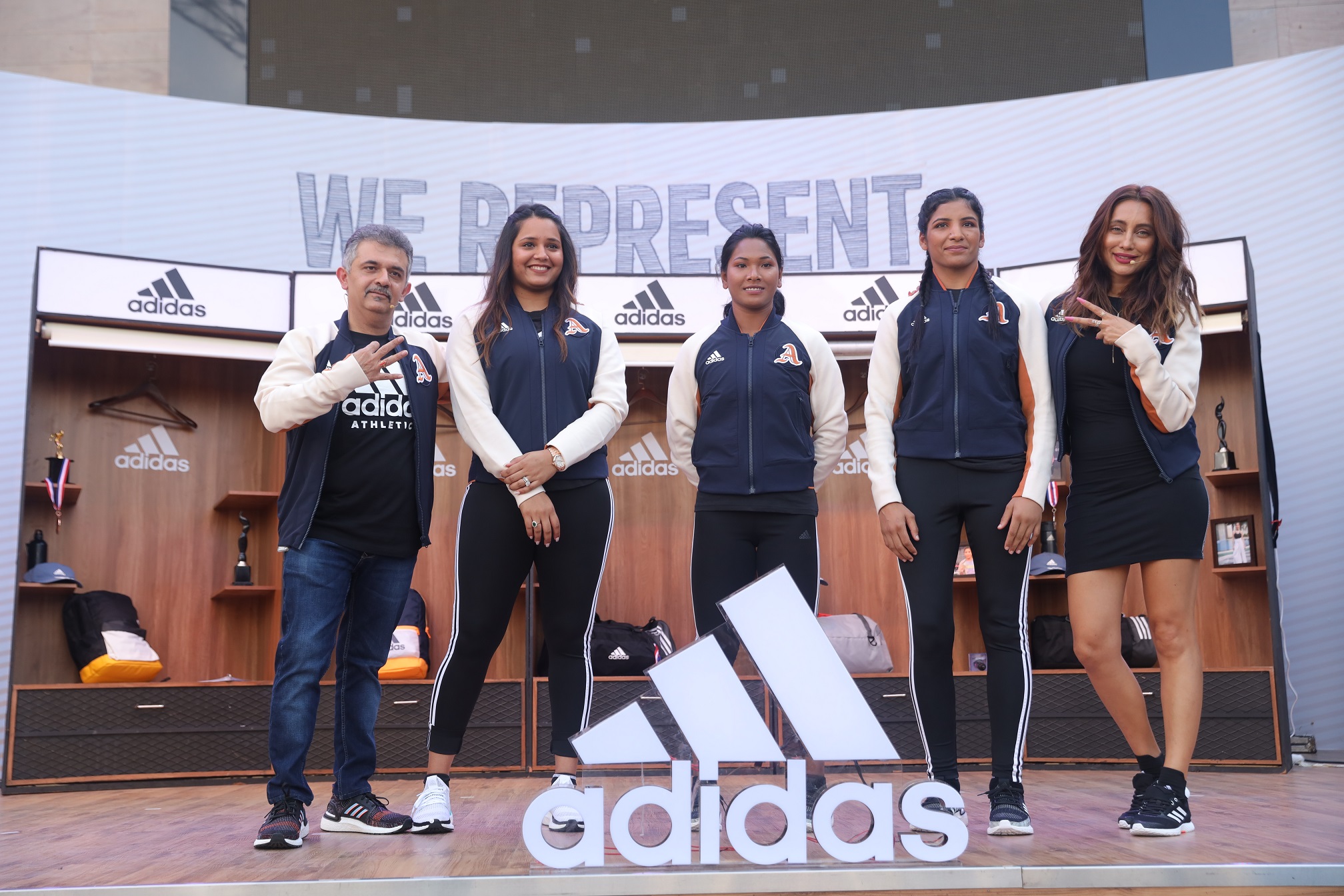 Global Sportswear giant adidas has launched a fresh new athletics franchisee, the VRCT jacket, a canvas of self-expression & individuality.
Launched to inspire individuality in creators including athletes, the jacket comes with a customisable badge making it a vehicle of self-expression, allowing one to show the world what one truly believes in. Worn by high school and college students world over to represent school and team pride, varsity jackets emanate individuality and success.
Inspired by the iconic varsity jacket which is worn by high school and college students world over to represent team pride, VRCT reworks the iconic design of for a classic bomber aesthetic with a sleek, modern fit. Featuring flexible, lightweight material, the jacket offers maximum freedom of movement, while a soft double-knit fabric enables year-round wearability.
To celebrate the campaign and give wings to the idea of self-expression, adidas has been working with leading women athletes in India who have overcome multiple challenges both on and off the field and displayed immense individuality to succeed. These include national icons – heptathlete Swapna Barman, squash player Dipika Pallikal, boxer Simranjit Kaur and sprinter Hima Das who will be the leading voice of the campaign in India.
The launch of the VRCT jacket saw Swapna, Dipika and Simranjit lead a panel discussion where they spoke about their journey not only as athletes but also emphasised on staying true to themselves, which has played an important role in their success.
Being proud of her imperfections, Swapna Barman, Indian heptathlete said, "Embrace your flaws and wear them like an armour so no one can use them against you. I believe my imperfections have been my biggest motivation to succeed. I'm so happy to be working with adidas on the adidas VRCT jacket that allows me to own and celebrate by imperfections."
Present at the launch along with adidas ambassadors,Manish Sapra, Senior Marketing Director, adidas India, said: "adidas has always inspired athletes through products and campaigns. Today's youth, whom we refer to as creators, are looking for various avenues to express their creativity and individuality. Through the VRCT jacket, we are providing the youth of today a platform to show what they stand for."
Staying true to its creators positioning, adidas extended an opportunity to consumers to become true creators with a specially curated evening with collaborators from various genres, celebrating individuality and self-expression. The consumers also engaged with a special 'WeRepresent Zone' where they customised their badges and got a chance to wear them on their VRCT jacket with pride.
Ensuring that the celebration of self-expression and individuality proliferates through various age groups and audiences, the brand is also customising unique badges for groups on WhatsApp, allowing consumers to co-create with their close ones and celebrate what they stand for as a group.
To inspire creativity and self-expression, the VRCT jacket features a classic adidas 'A' team badge that can be interchanged with eight other badges.