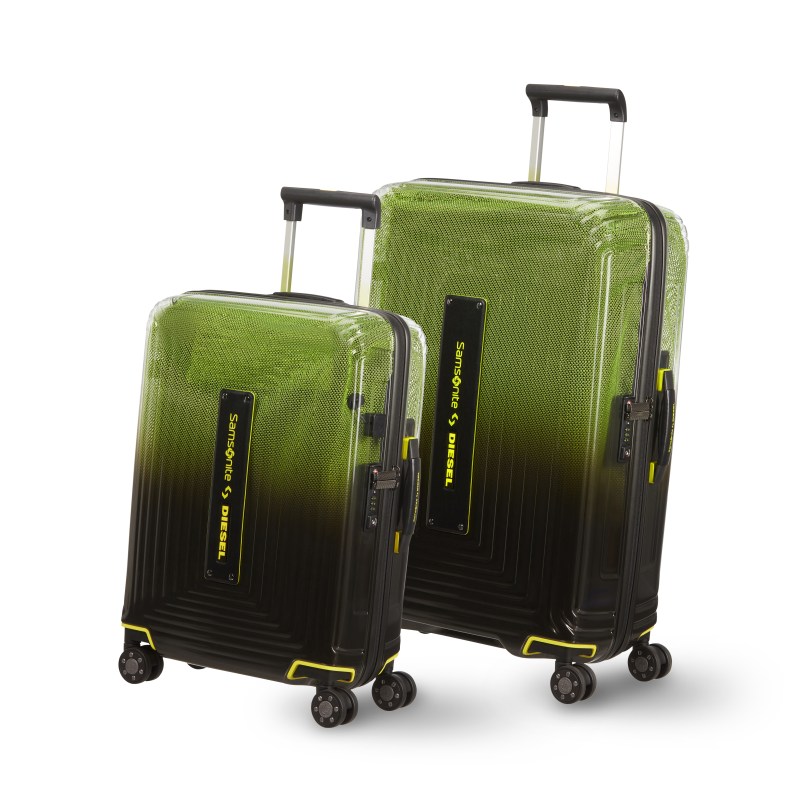 The Italian firm Diesel  has signed a yearlong licensing settlement with baggage producer and retailer Samsonite to develop a line of co-branded baggage and travel-oriented objects.
The lineup of semitransparent baggage and backpacks combines a black base regularly fading into transparency and that includes an acid yellow mesh lining permitting for further privateness. In preserving with Diesel's irreverent tackle communications, the co-branded assortment is flanked by an promoting marketing campaign taking part in on the juxtaposition of personal and public.
"The idea behind this collaboration and its campaign is fueled by our current era: we live in a time where the balance of what we share versus what we keep private is constantly in flux. Inevitably, all of us live part of our lives in public — be that through social media, our work, our social groups," commented Andrea Rosso, inventive director of Diesel licenses and the son of Diesel and OTB founder Renzo Rosso.