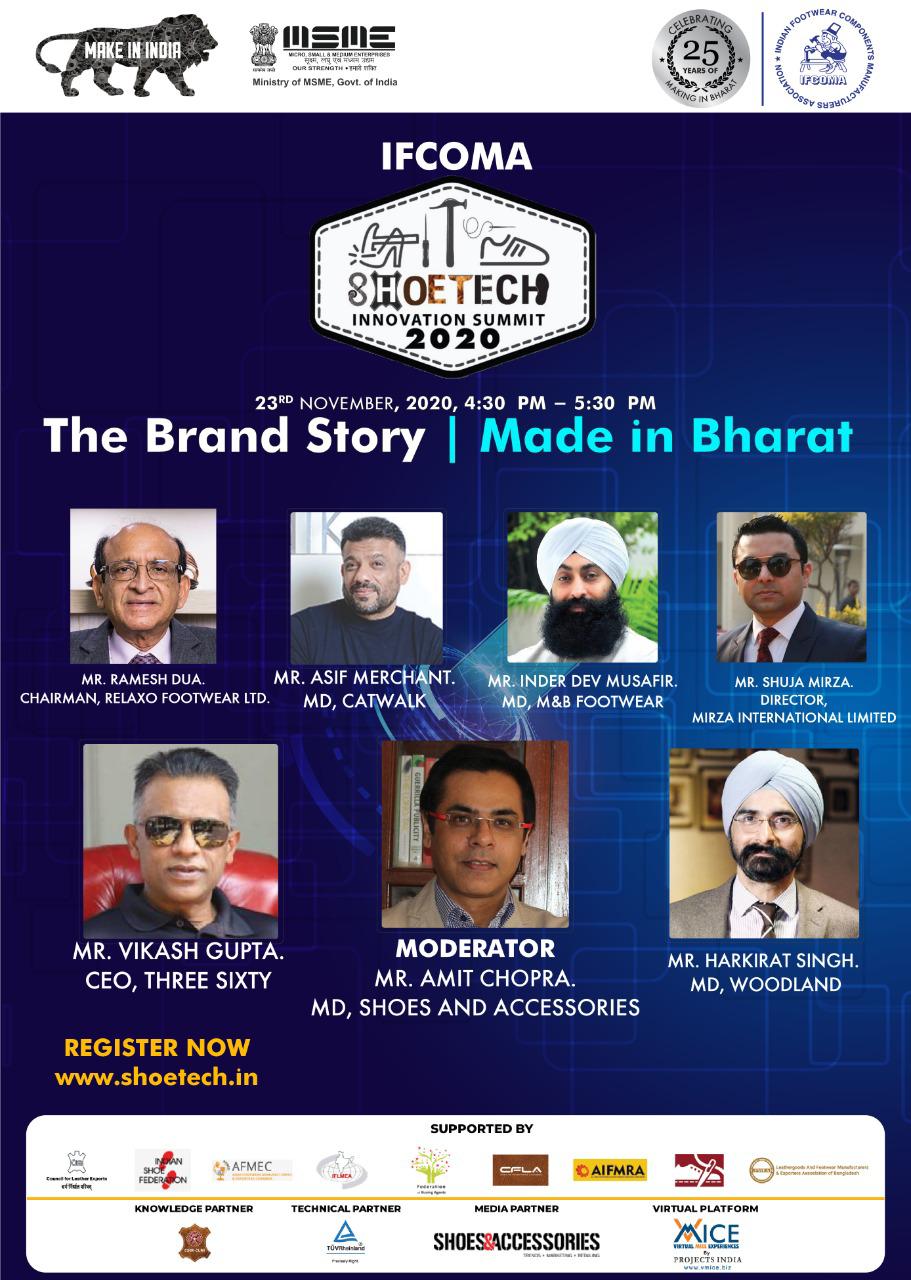 Brands have always been a mean to strengthen the national identity , while Country of Origin has become an inevitable part of branding in today's world. Apart from the label of "Made by" the "Made in" has become equally important. There is no denying the fact that in modern day time compressed environment, consumers set their preferences for more ready solutions in their list of needs and tend to make informed buying decisions. It is where the country of origin like a brand's name comes to consumers' rescue for making immediate yet informed buying decisions. click here to hear from the stalwarts of the industry…
Mr. Ramesh Dua, Chairman – Relaxo Footwear Ltd.
Mr. Inderdev Musafir, MD – M&B Footwear.
Mr. Asif Merchant, MD – Catwalk Shoes.
Mr. Harkirat Singh, Director – Woodland.
Mr. Shuja Mirza, Director – Red Tape.
Mr. Vikash Gupta, MD –Three Sixty.

Moderator: Mr. Amit Chopra, MD – Shoes & Accessories.