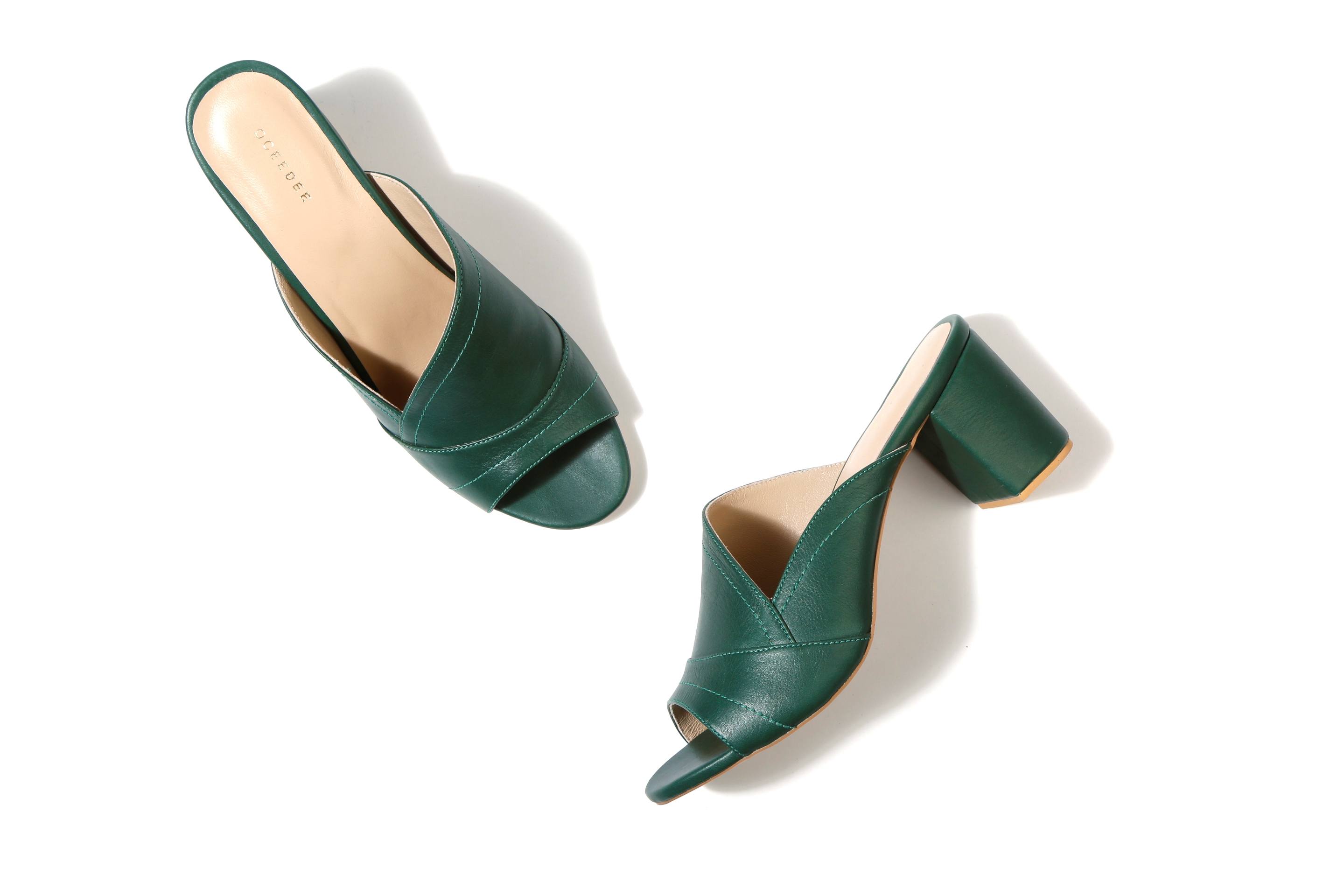 Accessible luxury footwear brand, Oceedee took on a poetic twirl to launch its latest Spring-Summer'18 collection. Amid the transience of the concrete jungle, the inspiration for its SS'18 collection lies in the botanical world, wherein the key focus this Spring Summer is growth and transition — a way to learn to flourish in a fast-paced world.
The latest offering from the brand is linked to the cycle of life. The collection deliberates over how a little sampling bloom into a magnificent tree, full of life, before finally shedding its leaves for the cycle of life to begin again. The colours and forms used in the collection are significant of this very transformation – gradual, fresh and organic, complemented with striking details such as intricate weaves, earthy textures, decorative stitches and multi-hued overlays.
Introducing a host of flattering summer silhouettes, ranging from layered mules, delicate sandals, and multi-strap gladiators, all re-imagined with a blend of artisanal yet contemporary updates, to create timeless shoes for the modern woman.
Each shoe is meticulously handcrafted in lush leather sourced from Italy and is a luxurious take on a modest but important message -"You are life itself – beautiful, wild and wonderfully chaotic. You are limitless."
The brand claims that passion, innovation and luxury are at the heart of the brand's philosophy, and these values are reflected at every level.
First of its kind in India, the brand's online design studio also allows women to customize their shoes and let their imagination come alive. It offers more than nine billion unique combinations using close to 250 styles, 50 leathers and 13 different heels. It allows women to envision their masterpiece, personalize it, and preview their own creation before ordering their perfect pair.