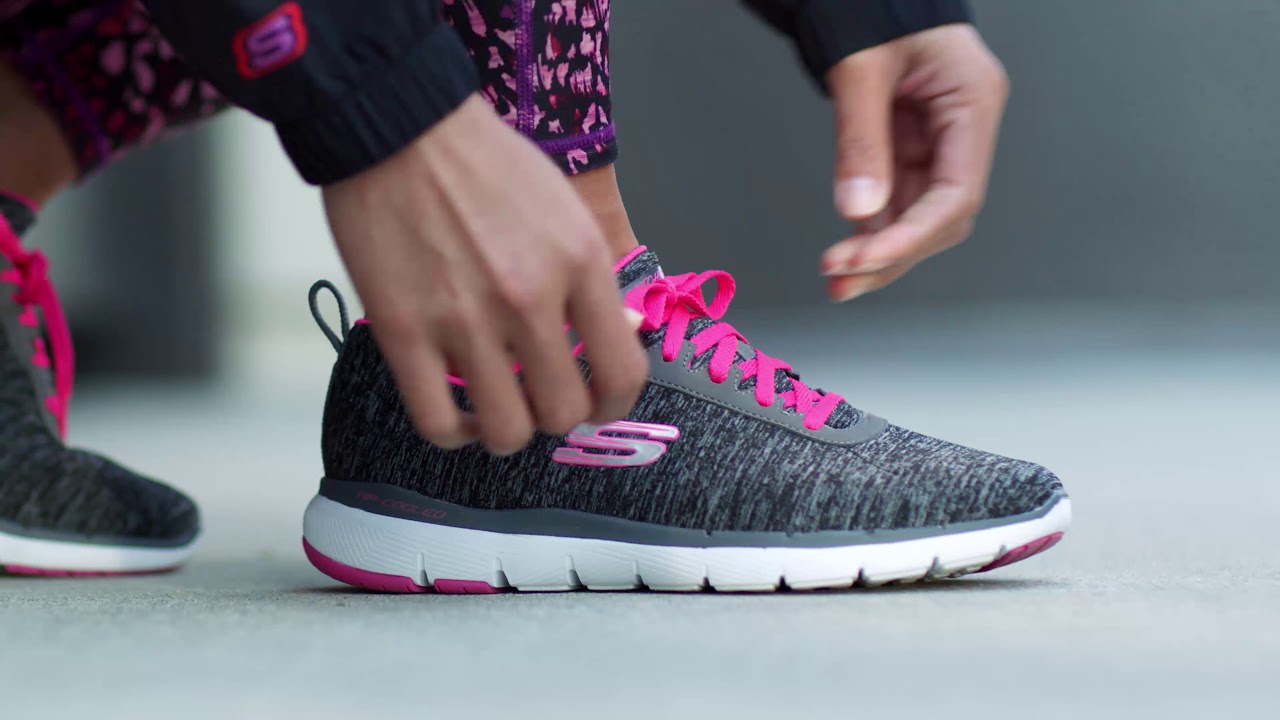 Skechers USA Ltd., a subsidiary of Skechers USA, Inc., has announced that the company has been recognized as Women's Footwear Brand of the Year at the Drapers Footwear Awards 2020 for a repeat win after taking home the same award in 2019. According to Drapers, Skechers was honoured because it has become one of the biggest and most well-known women's brands in the industry—adding that Skechers knows its consumer, what she wants, how to talk to her, and who influences her.
"Drapers reaches our target buying audience, so to be associated with the Footwear Awards and Drapers brand is essential. It's the quality reference in the marketplace," said Peter Youell, managing director, Skechers UK and Ireland. "For Skechers to be recognized and win the Women's Brand of the Year award is a tremendous honour and true testament to our incredible product range, as well as our outstanding marketing and consumer reach. We are delighted to accept this award within the Women's category for the second year in a row."
"2019 was an exceptional year for Skechers' women's business—from both a sales and design standpoint. The same was ringing true in 2020 until the COVID-19 pandemic hit," added Marvin Bernstein, managing partner of Skechers S.à.r.l. "But in true Skechers fashion, we acted and reacted, including strengthening our ecommerce business. In 2020, we have experienced triple-digit growth in our UK and European online businesses driven by our women's footwear. Consumers trust Skechers and know we deliver on comfort, quality and style—all needed during this challenging year."
Considering the unusual buying season in the wake of a global pandemic, Drapers launched a week-long celebration of all-things footwear named Footwear Futures, which concluded in a virtual Drapers Footwear Awards 2020 ceremony on 6 August.
Drapers Magazine is the market-leading title offering unparalleled access to the UK fashion market. The Drapers Footwear Awards acknowledge outstanding performance and innovation among retailers, brands and individuals in this fast-paced industry, and Skechers won over a strong competitive field against notable brands. In 2019, Skechers was recognized by Drapers as Women's Brand of the Year as well as Children's Brand of the Year at the Footwear Industry Awards.
Celebrity product endorsees for Skechers' collections includes legendary athletes like Jamie Redknapp, Tony Romo, Clayton Kershaw, Sugar Ray Leonard and Howie Long; elite runners Meb Keflezighi and Ed Cheserek; and pro golfers Colin Montgomerie, Matt Kuchar, Brooke Henderson and Billy Andrade.