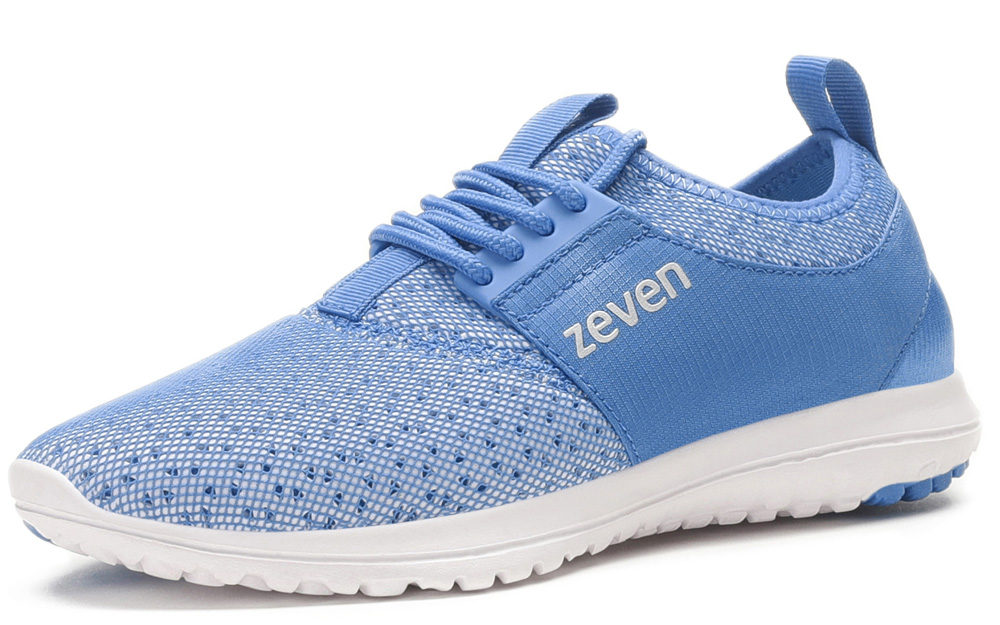 With temperatures set to sizzle this summer, sportswear brand Zeven  is revving-up the affordable fashion circuit with an 'athleisure' collection for women – AEON. AEON which means "life" is synonymous to the spirit of women worldwide.
The brand's 2018 spring summer athleisure collection for women highlights its distinctive philosophy of making sport a part of everyday life. The collection offers the best of athleisure, a growing trend of sporting athletic attire.
Designed to perform, the collection fits right into the bandwidth of a customer with minimalistic yet functional footwear choices, who likes the elements of being sporty yet enjoys the feel of perfectly fitting shoes that can be worn for light activity or a fun evening out.
Aeon's minimalist design packs in a surprising amount of functionality that is suited for a wide age range of customers – from sprightly teens to active middle aged women. Weighing just 220 grams, the light weighted pair is made with a stretchable mesh in the forepart, making the shoes fit comfortably like a pair of gloves. Strategically placed elastic around the topline holds the foot of various widths. Perforated insole underneath the foot along with EVA midsole with rubber pods enables the person to walk with a good grip. The punched upper allows breathability and ensures the foot is odorless and perspiration is all natural in hot and humid Indian conditions. The contours are soft and feminine with some distinct design details in the forepart that along with the ZEVEN logo, give it an athleisure look.
AEON comes in five subtle colors that suits a wide range of summer attire. The athleisure collection is priced at Rs 2150a pair.
Founded by tennis star Mahesh Bhupathi and Business leader Hemchandra Javeri, Zeven is a multi-dimensional sportswear brand committed to transforming sports in India by making active sport an important & integral part of life. It claims that age, gender, income or location are all irrelevant if one has the desire and commitment to play sport. Zeven is also engaged in building a sports community in the country where people can discuss, play and live sport.