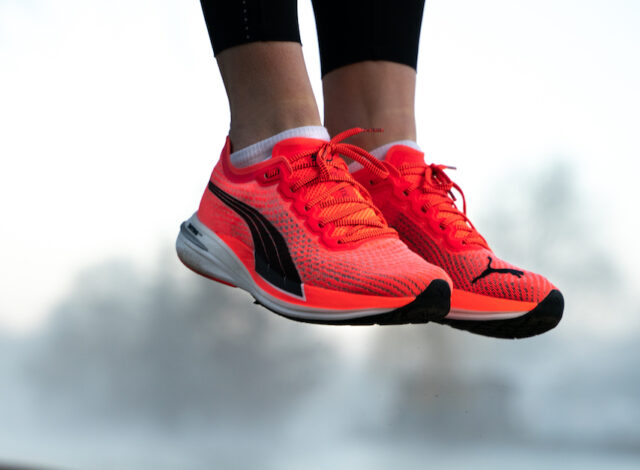 Amplify.ai, a global leader in conversational AI has partnered with sports brand PUMA for their latest consumer engagement campaign to launch PUMA NITRO running shoes in India. The conversational AI campaign became a huge success by generating more than 1.2 M conversations across the country in just 15 days, it claims.
With the purpose of driving consumer engagement and driving traffic to the NITRO product page on puma.com, Amplify.ai's conversational AI superpowers built a one-of-a-kind chat interface. It gave the consumer personalized responses based on their inputs on the chat. The conversational AI experience informs and educates the customer about the all-new NITRO range and features in an interactive manner. It also uses interactive imagery and texts to bring the customer to the Facebook Messenger experience.
Kartik Walia, Head of Operations, India, Amplify.ai, said, "At Amplify.ai we believe that the future belongs to AI-assisted conversational brands. We integrate Conversational AI across the entire customer journey, hence enabling brands to amplify their customer experience. For PUMA India, we were able to deliver an effective and impact-driven product campaign through Amplify.ai's AI-driven Consumer Engagement platform and Click-to-Messenger ads helping them promote their new NITRO range and double down on their digital outreach."
Shreya Sachdev, Head of Marketing, PUMA India, said, "We are delighted to partner with Amplify.ai and deliver unique and personalized experiences for our customers. Amplify.ai's AI integration adds real conversational powers to click-to-messaging ads, redefining consumer engagement and taking product marketing campaigns to the next level."
The innovative new-age marketing campaign began in early April with PUMA India and their brand personality, Virat Kohli, promoting its latest running shoes on social media. Consumers were directed to their Facebook Messenger where they engaged in a conversation with the chatbot (Virat). The AI bot initiated the conversation by asking consumers why they wanted to run, what their preferences were, and were guided through the chat with images, videos, and GIFs to identify the most suitable running shoe from PUMA's NITRO range. The common cushioning technology across the range (Nitrogen infused sole), was explained and highlighted as part of the chat. Amplify.ai's conversational AI gave customers a real-life chat experience by building a conversation with more human-like replies and simple call-to-action links.