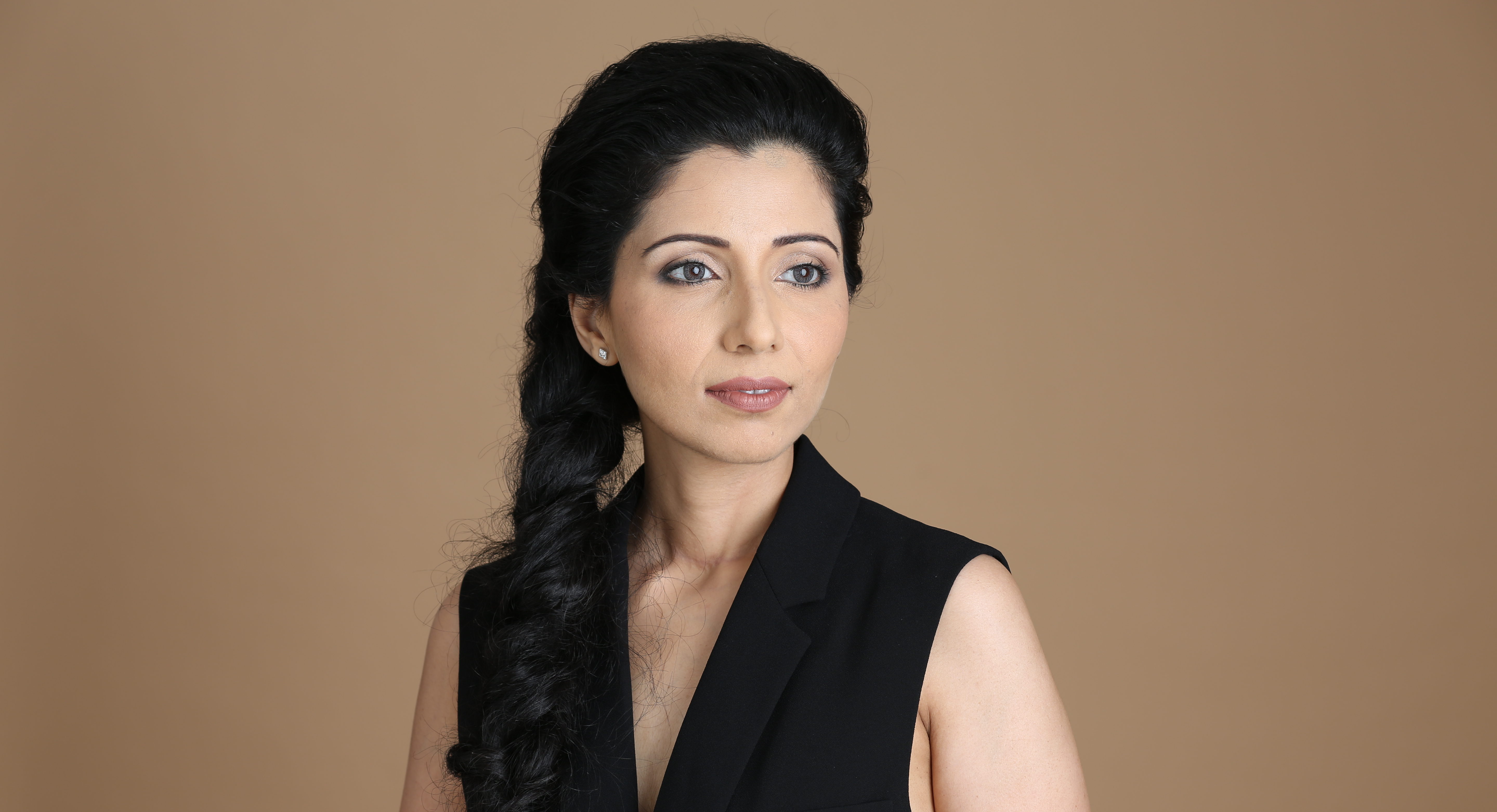 For Bandana Sondhi, working in fashion didn't seem like a career choice, but a fate that she could not resist.  Being fascinated with fashion ever since she touched her teenage years, she notes that her career has been a journey with many lessons learned and attesting that nothing comes easily. Wearing multiple hats from a stylist to fashion consultant to a model, she shares some of the best styling insights you'll ever find and can teach us all a thing or two about chasing our goals and creating our own Cinderella stories. In tete-a-tete with S&A's Dipika Chopra, the fashion connoisseur shares her taste.
Tell us a little about yourself and your career so far?
In a personal capacity I would describe myself as a philosopher and deeply spiritual at heart. In a professional capacity, I have been connected with fashion and style for the last several years as a successful model with over 40-plus TV and Print ads for every leading brand one can think of from Coca-Cola to Samsung. I have also been styling and grooming people from various walks of life for their fashion sense and lifestyle. I consult with brands for their promotions and positioning. And last but not the least, I am a writer and a columnist with several leading newspapers. Not many people know that I began as a banker with American Express.
At what age did your fascination for fashion start?
I think I have been fascinated with fashion ever since I touched my teenage years.
You literally wear multiple hats from being a stylish to fashion consultant to model. What's the secret behind your go-getter attitude?
I believe that it is not the plan you have but the plan that life has for you and one must follow that. All that I do today was never the plan, yet here I am and I can happily say I was born to do what I do today.
How did you prepare for a career in styling?
Honestly, there is no preparation required. One either has a great style and fashion sense or not. It is like a singer can only be one if they have a good voice otherwise not.
How do you stay updated on the current trends?
I personally love dressing up and trying new things. I follow popular brands and global style icons and so remain totally clued in to all the current trends.
How do you choose what looks work for each individual client?
Every client is different and how one styles them totally depends on their nature, personality, lifestyle and body type.
What do you think is the most essential item in every woman's wardrobe?
The sky is the limit for any woman's wardrobe but I will mention a few must haves. A pair of blue jeans which flatter the figure; a pair of black pants which fall well; a crisp white shirt; a black well cut blazer; a knee-length black or grey skirt; a little black dress and a sequins dress is a must; leggings for sure; an elegant long dress; smart day bags in black and brown in good leather; and evening clutch bags in black and gold. Accessories like earrings in pearls and diamonds go a long way, long necklaces in pearls or beads too. A good watch. A pair of reflector sunglasses. Last but not the least, a pair of wedge heels, pumps with heels in nude and black and one is sorted.
Top three things in your styling kit that are must haves?
A good eyeliner, lip balm and lipstick.
What trends are you loving right now?
I totally love the trend of funky sneakers, thigh-high boots and embroidered jackets.
Can you describe what a day with a client might look like?
Typically a day with a client involves loads of shopping, coffee, conversation and fun. It is like being out with a good friend. I always keep it non-formal.
What's one style tip you would give us to always remember?
Confidence is your power. If you feel beautiful in your head, trust me you will always turn heads.
In which stores do you tend to find the best buys?
In India I find Zara has the best high-street wear; value for money and very trendy. Forever New and H&M too. Since I travel a lot the rest of my shopping is done wherever I find interesting stuff.
Favourite all time footwear desingners.
Jimmy Choo and Steve Madden.
Favourite all time bags and accessories brands.
It is hard to name one, but Gucci and Prada.
Advice for the up-and-coming fashion stylists up there?
Be original and follow your instincts. That is what will set you apart from the rest.
What are your plans for the future? Where do you see yourself taking your styling career?
I will style all my life, because I love it and in my own way. I help people find themselves. As for the future it is all about modelling and acting now. Very often I style myself for my shoots.
Rapid Fire Qs
What's your favourite place on earth?
Any beautiful beach, I love the sea.
What's your favourite meal?
Thai and Chinese.
How do you travel?
I travel light, but on the way back my bags are heavy with all the shopping I have done.
Plain or pattern?
Pattern and Plain together.
Lipstick or lip-gloss?
Lipstick.
Cats or dogs?
My dogs.
What's the one thing you can't live without?
Coffee and chocolate.
What's in your handbag right now?
Wallet, housekeys, lipstick, kohl and comb.
Who do you dream about?
All the people that matter.
What does love sound like?
Love sounds like a melody which one never tires of and is as beautiful as the first time when one heard it.
Who runs the world?
You run your own world.
What's on your iPod right now?
Ab Jaaneki Zid Na Karo, Thinking about you-Calvin Harris and Shape of you-Ed Sheeran.
What keeps you awake at night?
Going out or movies.
What makes you go to sleep?
The need to dream and rejuvenate.
What's the best song to sing while you're getting ready for a night out?
Party like a Rockstar by Shopboyz.
If you could time warp yourself to any point in history when would it be, who would you hang out with?
I would love to time warp myself to the period of Queen Padmavati or Rani Laxmibai and hang out with them.
How long does it take you to decide what to wear?
Exactly 5 minutes.
What's your biggest inspiration?
The need to leave a unique legacy behind.
What's the biggest shopping mistake you've ever made?
Forgetting I have a particular style and buying a duplicate.
So what does it feel like to be Bandana Sondhi? Like you'd expect.
It is wonderful being Bandana Sondhi. I am thankful for who I am and all that I will become.