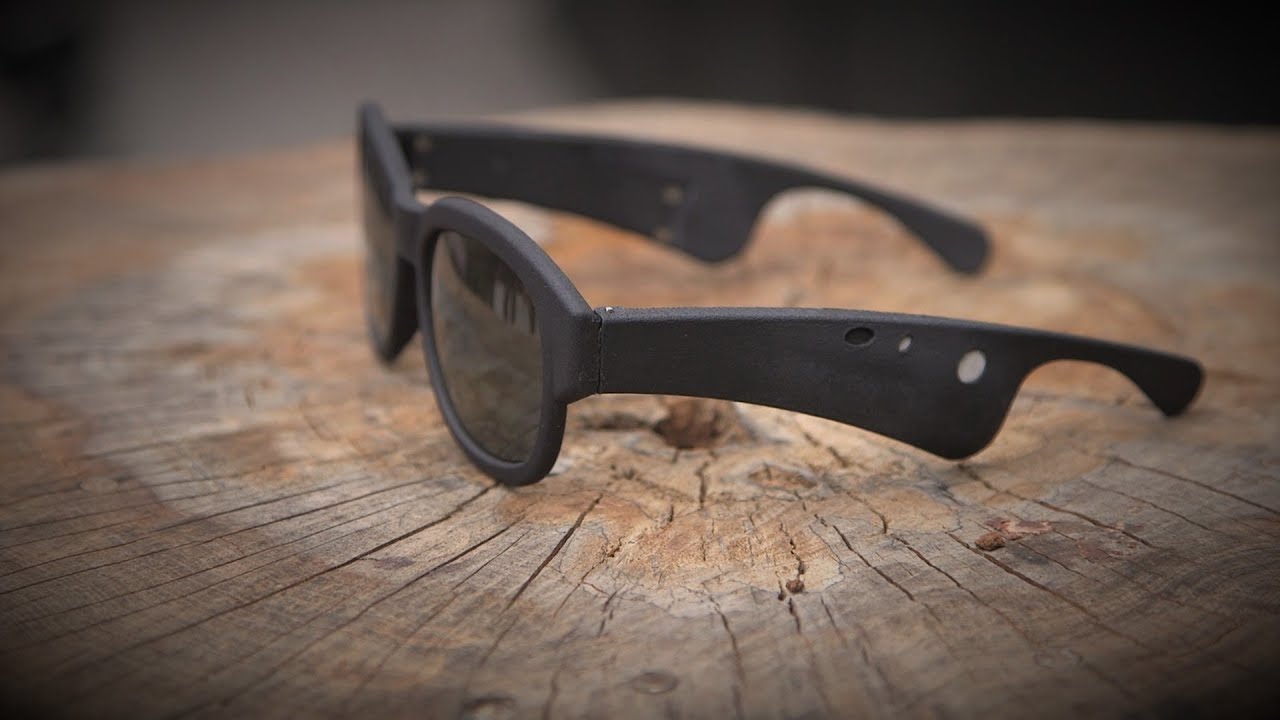 Bose, a company best known for high-quality audio products, introduced a new range of products in India—eyewear. Starting at ₹21,900 (just the frames), these are not your regular glasses—they come with proprietary open-ear design and take micro-acoustics, voice control, and personal audio to an entirely new level. Users can stream music and information, take and make calls and access virtual assistants.
Bose Frames come in two designs — Alto, which is square and angled; and Rondo, round and smaller. Bose says both frames block up to 99% of UVA/UVB rays, weigh a 45 grams and come with uniformly tinted lenses — which can be easily popped out and replaced with the first Frames' accessories.
Bose's lenses come in Blue Gradient, non-polarized lens for both styles, and different polarized options for each — Mirrored Silver for Alto, and Mirrored Rose Gold for Rondo. All versions compliment Frames' modern and minimal accents, including the gold-plated steel hinges and charging pins. And they all offer the same protection, scratch and shatter resistance as the product's standard lenses.
Coming to what Bose does best, the Frames function like truly wireless headphones. A miniscule, wafer-thin acoustic package is set in each arm's interior. For touch and voice control, an ultra-small microphone and multi-function button are embedded on the right temple for power and pairing, Siri and Google Assistant, calls and commands, or to pause and skip songs. This is paired with the Bose Connect app that provides additional control and software updates for new experiences in the future.
Read More

Bose Frames are Bose AR compatible — the first commercial products embedded with the Bose audio augmented reality platform. Unlike other AR glasses and platforms, Bose AR doesn't change what you see, integrate an obtrusive camera lens, or require your phone's camera to superimpose objects in your sightline.

Instead, it knows where you are and what you're facing using a 9-axis head motion sensor and the GPS from your iOS or Android device — and automatically adds a layer of audio through Bose AR apps, connecting that place and time to endless possibilities for travel, learning, entertainment, gaming, and more.

Bose Frames use a lithium battery that charges via an included pogo-pin cable. Bose claims they run up to 3.5 hours for playback and up to 12 hours on standby at average listening levels. They can be fully recharged in less than two hours.

As mentioned earlier, Bose Frames will retail for an eye-watering ₹21,900. The Bose Frames Lens Collection non-polarized and polarized lenses will retail for ₹1,990 and ₹2,990 respectively. They would be available in India from 20 June.