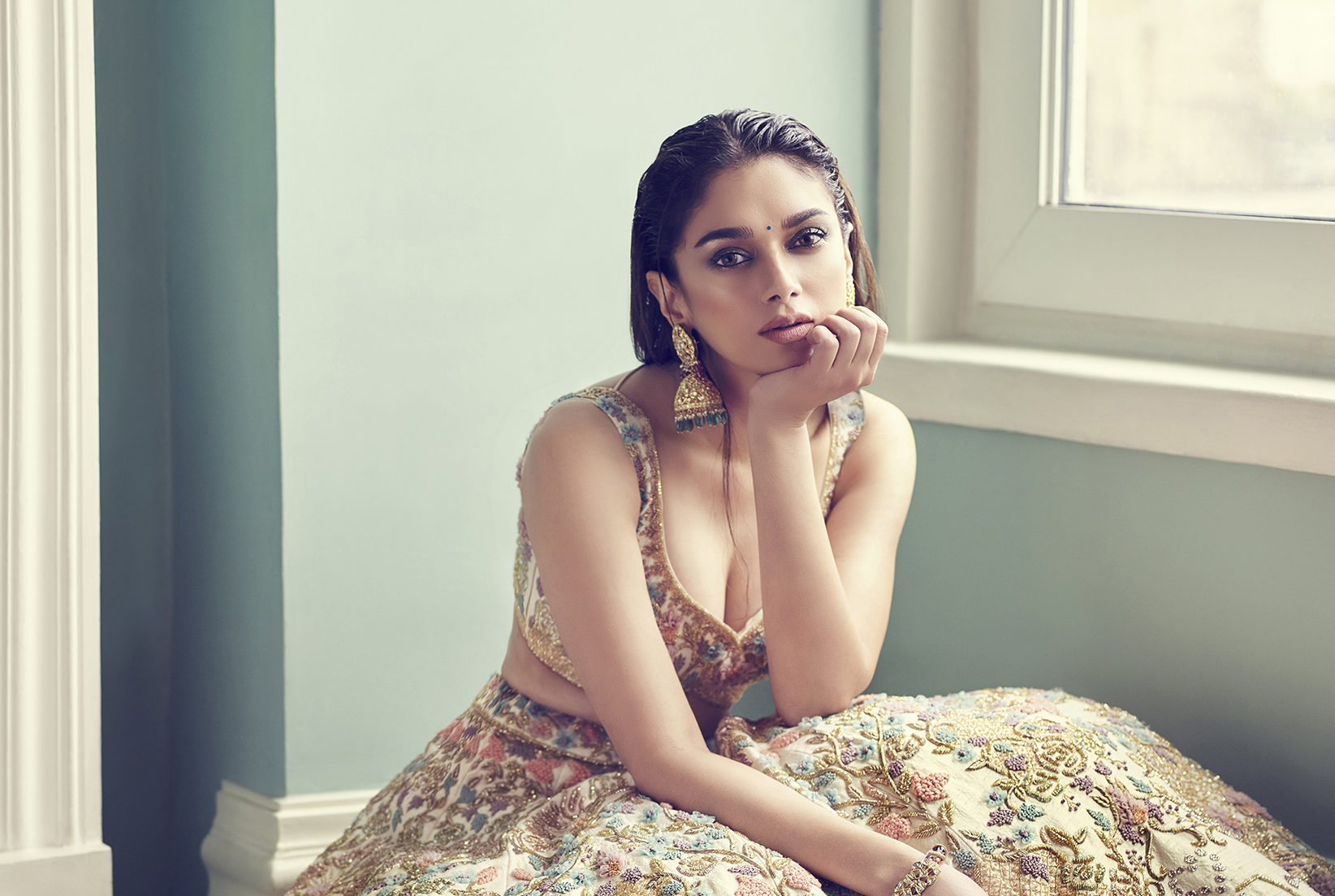 KALKI Fashion consolidates its evolution in design, launched their much-awaited coveted couture collection of the season, Bride & Baraat 2019. The designer brand also announced an exclusive wedding couture preview that commenced on 9th August and will conclude on 15th August, 2019 at KALKI's flagship store, Santacruz. Aditi Rao Hydari plays dress up with a host of bridal couture garments. The actress donned wedding-ready looks complete with bouffant and bespoke jewels. Setting a tropical dreamscape for all the to-be-brides, the lehengas define heritage glamour.
"I think for a bride it's very important to be traditional but at the same time to have fun with fashion and style. And I feel this collection is for a bride who likes those two worlds to meet! '' said the actress when asked about KALKI Fashion's Bride and Baraat Collection.
One of the designers at KALKI, Nishit Gupta says, ''It's always fun to have the Bollywood Queens as our muses for the collections & Aditi just made it so obvious. In all the donned styles if you see she looks like the perfect blend of femininity and elegance. Give her the most experimental Indian drapes and she'll totally own it. For all the modern-day brides today, Aditi is the perfect bridal inspiration. Talking about the collection, this time interpreting the wedding trends each curated design exudes its own distinct flavour, which makes the collection unique."
Cherishing the importance of heritage, style, and innovation, the curated collection is inspired by the bygone eras of royalty and class. The latest designs flaunt a fresh pastel palette, traditional reds that blend with the color design of millennial pinks, elegant feminine silhouettes with the signature floral detailing.
Read More

With strenuous craftsmanship, the designed garments reflect their delicateness with handcrafted 3D characteristics. There are a lot of new hand-done techniques with pearls and colored stones that will be introduced in this collection.

The collection also introduces its unique bridal masterpiece, 'The Moments Lehenga'. It unfolds not just bride's persona, but her memories, depicting romance and meaningful experiences to create a fairytale lehenga that narrates her entire world of love and all their important moments right up until the wedding and who other than Aditi Rao Hydari to be the muse for the masterpiece.

The Bride & Baraat Collection not only talks about the underlying grace and beauty of the present day bride but also has a huge room for the best-dressed wedding guest too. The collection offers the best looks with the latest wedding trends to help you dress up for all your wedding festivities.