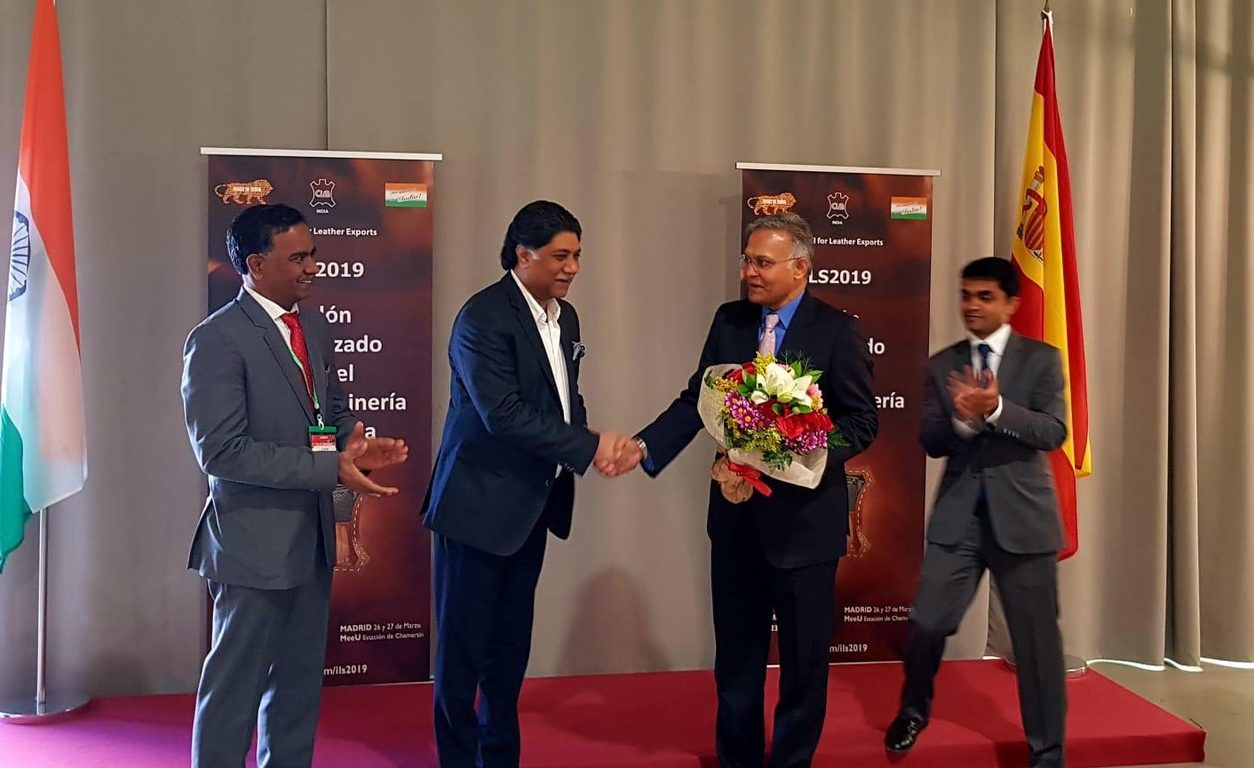 P.R. Aqeel Ahmed, Chairman, Council for Leather Exports (CLE) led a delegation of 49 member exporters for the India Leather Show organized by CLE in Madrid during March 26-27, 2019. This show was organized with support under Market Access Initiative Scheme (MAI) of Department of Commerce. The event was inaugurated by Sanjay Verma, Ambassador of India to Spain.
P.R. Aqeel along with R. Selvam, IAS, Executive Director, CLE called on Ambassador Sanjay at his office on March 25, 2019 and discussed about enhancing business tie-ups with Spain, including attracting investments.
During the India Leather Show a Press Conference was held on March 26, 2019 so as to highlight the investment opportunities in India.