Just like everything else is facing the impact of Covid-19, the Indian fashion industry also had to shut down its operations.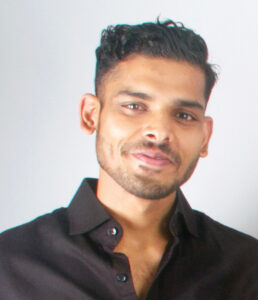 The COVID 19 effect began to demonstrate in the Indian fashion industry with the cancellation of so many important things. The celebrity events, postponed shoots, the constant worrisome state all resulting in slow retail. The pandemic continues to have a huge economic and psychological impact, with customer sentiment severely dampened.
Reopening and SOP  
Honestly, everyone is still concerned about the impact the quarantine will have on recovering from months of store closures and negative sales. We are currently experimenting with the digital realm while looking to revive and reinvent the experiential elements of our previous physical operations.
We are making sure that we are keeping our customers updated with all the necessary steps we are taking to safeguard them, our stores and employees. We have implemented clear, stringent measures to ensure our staff members' and customers' safety and peace of mind. Here we discovered the latest developments at our stores.
1. Safe Entry (handsfree)
Thermo check, mandatory masks, gloves & sanitisation
2. Controlled Store Traffic
Appointments, limited walk-ins to be allowed in-store.
3. Staff Practicing Safety Measures
WHO-prescribed masks & gloves always worn within store premises
4. Private Shopping Booths
Your own private cordoned off booth to ensure social distancing.
5. Safe Browsing
gloves with restricted contact to merchandise and digital browsing.
6. Safe Trials & Measurements
3 Smart contactless accurate measurement options for perfect fit!
7. Safe Contactless Billing
Invoice & payment directly on phone, contactless swipe
8. Safe Contactless Delivery
Home delivery, drop off to your car
9. Continuous Training & Sanitisation
Regular deep cleansing, health checks & professional staff training
10. Safe WhatsApp Assistance
One click service for any post sales assistance directly via Whatsapp
The spirits   
We ensure the well being of our customers and employees when they shop with us. We are confident our stores continue to be safe, and remain open for business. We are critically examining the shopping experience from every vantage point – from our entries and our shopping areas to our private sitting booths and measurements – bringing in the latest research, technology and innovation to make that happen.
In the coming months
Apart from keeping our customers posted with all the necessary steps, we are taking to safeguard them, the fashion trends on the other hand will vary as the world slowly is emerging from the global quarantine. The fashion trends are obviously changing, and upcycling and repurposing among the customers. With weddings now being more intimate, smaller in size, the fusion trends will find favour with both brides and bridesmaids. Mirror lehengas, organza skirts, pre-stitched sarees, necklet gowns, dhoti-crop tops in handwoven fabrics & hand-done embroideries with traditional textile techniques will trend & that it will help support the rural artisans and handloom communities-as well!