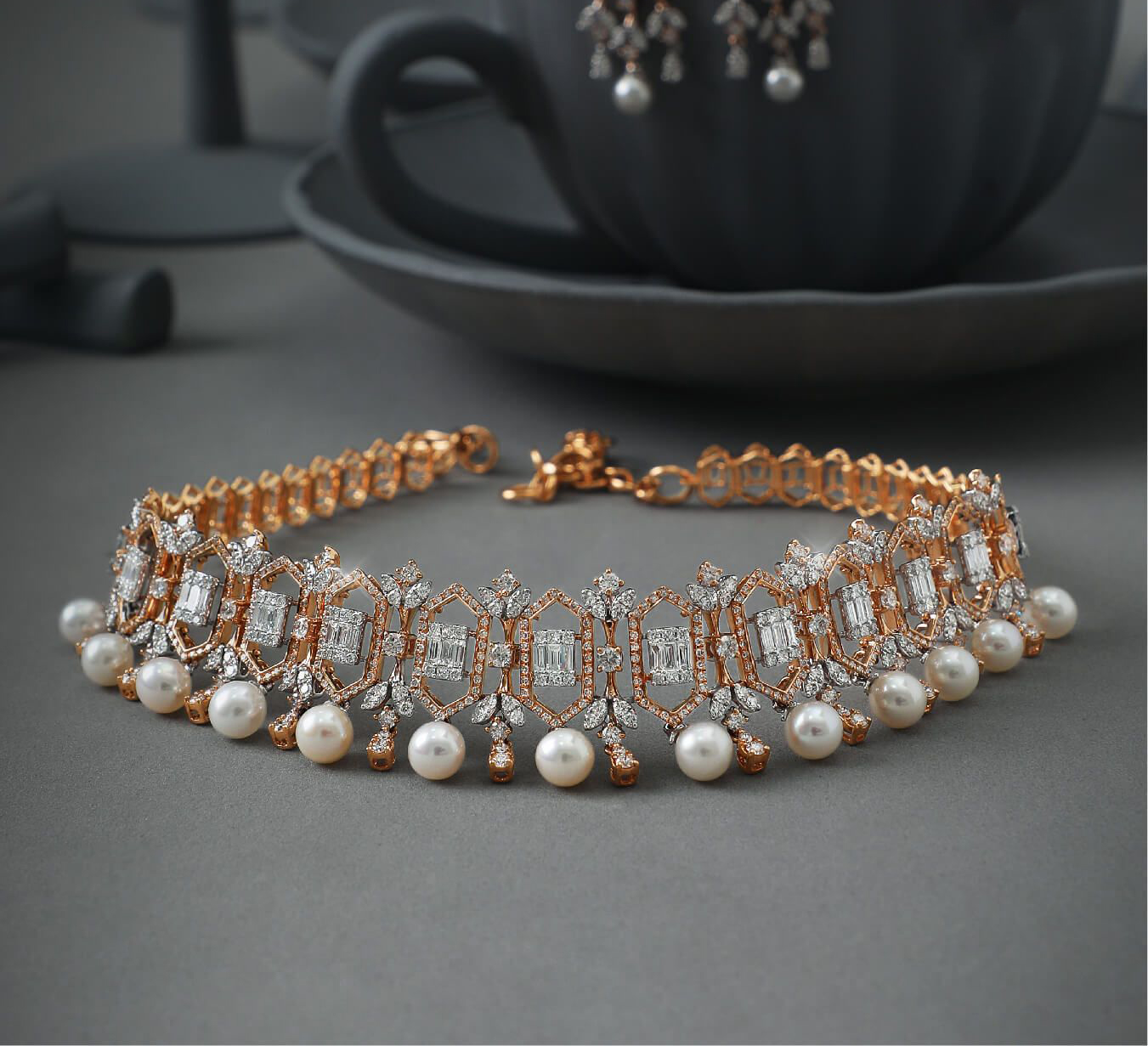 Dhanvi Diamonds, a leading manufacturer of luxury diamond wear unveils new collection with Gemstones-  collection for the festive season. This mesmerizing collection is an amalgamation of magnificent diamonds and precious gemstones. It claims that each fancy piece is overwhelming and enthralling in all its glory.
Saurabh A Khandwal, Director Dhanvi Diamonds, says, "This collection is specially crafted to bring out the contemporary beauty of precious stones and designs. These can be flaunted for any party gathering, whether you are going for a cocktail or for a wedding. The collection absolutely goes hand to hand for all the occasions.  This upscale union of diamonds with colored gemstones is uniquely exclusive to our designs."
The collection witnesses an intense luxe essence of multi-colors and deep hues. Edgy cut diamonds with emerald earrings, dramatic bracelets, crystal clear diamonds with ruby earrings, chic rings in emerald and diamonds with blue sapphire necklace are the best pieces for ravishing parties and gatherings. This glamorous assortment can be donned with every outfit with equal flair and is perfect to add glamour in your look for an opulent guise.