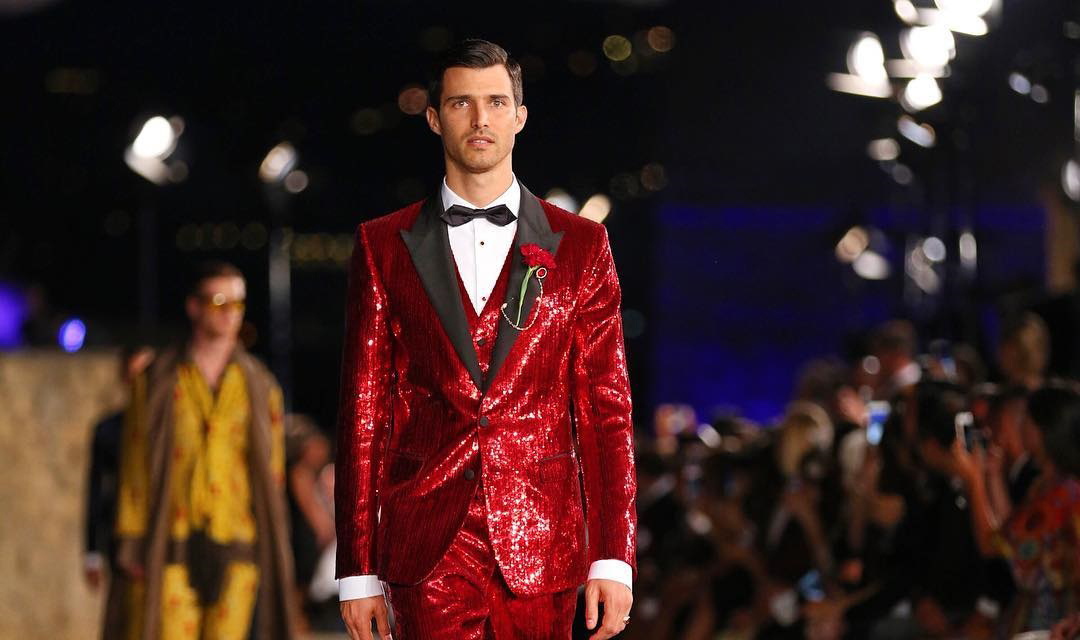 Dolce & Gabbana held its yearly summer fashion bash in Naples, Italy, complete with two runway shows, performances, dinner, fireworks and an appearance by legendary actress Sophia Loren.
Dolce & Gabbana also chose the Italian coastal city as the backdrop for its fall '16 campaign and has adopted the hashtag #DGLovesNaples. On the first day of the extravaganza, the designers walked the streets of Naples, taking in the local sites and mingling with locals. The next day, the designers and Loren arrived at the Maschio Angioino castle, where Loren was made an honorary of Naples by the city's mayor.
The women's couture Alta Moda runway show was held next, featuring intricate gowns with beading, embroidery and lace. One even had a hand-painted skirt. Some models wore embellished pumps.