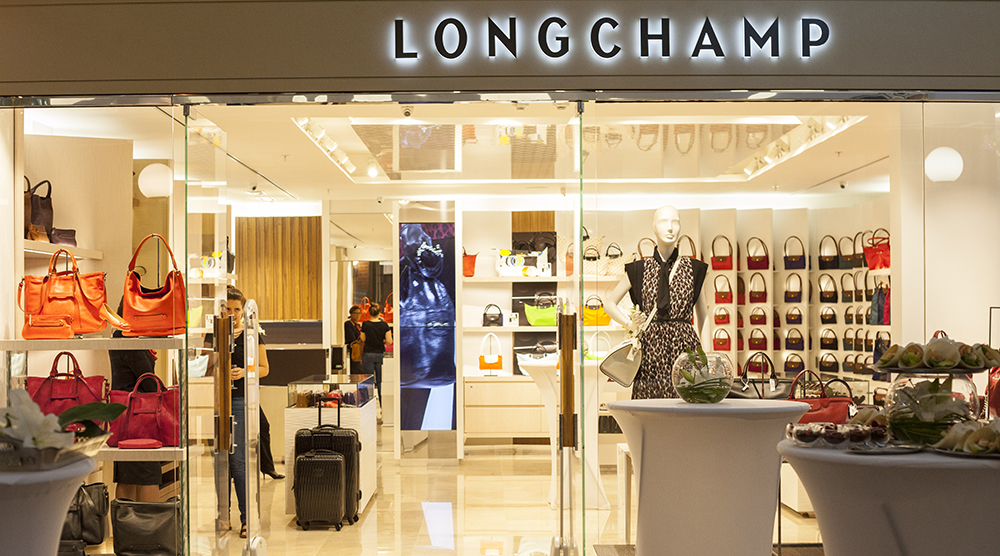 French luxury leather goods brand Longchamp has entered India with its first store in New Delhi. DOIT Retail Brands has bagged the master franchise rights for Longchamp in India. Longchamp owns more than 300 exclusive stores globally and retails from another 1500 points of sales. It is famous for its iconic leather handbags, luggage, shoes, and other fashion accessories sold at retail stores like Selfridges and Bloomingdale's besides its own stores.
Leather goods major Longchamp was founded in Paris in 1948 by Jean Cassegrain and is still owned and run by the Cassegrain family. "We wanted to partner with a global fashion brand and were looking for synergies. Longchamp already has a loyal clientele in India and was scouting for an Indian partner. Its products are universal, simple and sophisticated and cater to a wide audience. The brand has maintained its luxury values of craftsmanship, creativity and quality. We are delighted to bring the brand to India," said Radha Kapoor, founder and director of DOIT Retail Brands.
Kapoor said the company is scouting for a second location in Mumbai and is keen on Palladium.

"Real estate costs are high and there is a dearth of quality real estate. We would like to take it slow with Delhi and Mumbai and we may look at other locations like Chennai and Bengaluru going forward. The brand is in the affordable luxury space and considering the footfalls, malls make more sense than high street,"

she said. Kapoor added the brand could be positioned somewhere between Louis Vuitton and Michael Kors.
The 1,000 square feet store at The Emporio mall in New Delhi retails Longchamp's bestselling products like Le Pliage Heritage, Penelope, Roaseau and Le Pliage Cuir bags along with other accessories. Longchamp announced annual sales of 566 million in 2015. It stated its revenue grew 15% in Asia, and the Asian market contributed 25% to overall sales.