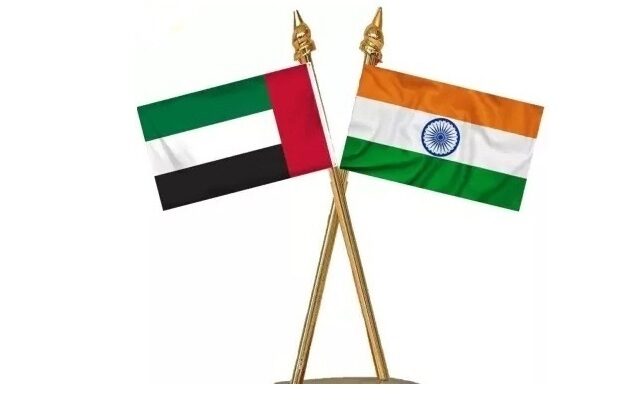 The India-UAE Comprehensive Economic Partnership Agreement (CEPA), the biggest bilateral trade pact between the two major economies, was activated on 1st May,2022.
The UAE is the third largest trading partner of India and a gateway to the middle east, North Africa, Central Asia and sub-Saharan Africa. The trade pact will help in taking the two-way trade to USD 100 billion in five years from the existing USD 60 billion.
The agreement was signed on February 18 between the two sides. Coinciding with the important occasion, Secretary, Department of Commerce, B.V.R. Subrahmanyam flagged off the first consignment of goods consisting of jewellery items from India to the UAE under the India-UAE CEPA at an event held at the New Customs House here.  Mr Subrahmanyam handed over "Certificates of Origin" to three exporters from the Gems and Jewellery sector. Under the new customs system, the consignment will attract "zero customs duty".
The India-UAE CEPA is the first of the major bilateral trade pacts that India has been negotiating to kickstart international trade in the post-COVID-19 scenario. Speaking on the occasion, the Commerce Secretary said it was a "momentous occasion". He further stated that India was negotiating trade pacts with "complementary economies" and that negotiations are currently underway with the U.K., the European Union and Canada.
Overall, India will benefit from preferential market access provided by the UAE on over 97 per cent of its tariff lines (or goods), which account for 99 per cent of Indian exports to the UAE in value terms — particularly from labour-intensive sectors such as textiles, leather, footwear, sports goods, plastics, furniture, and engineering products.