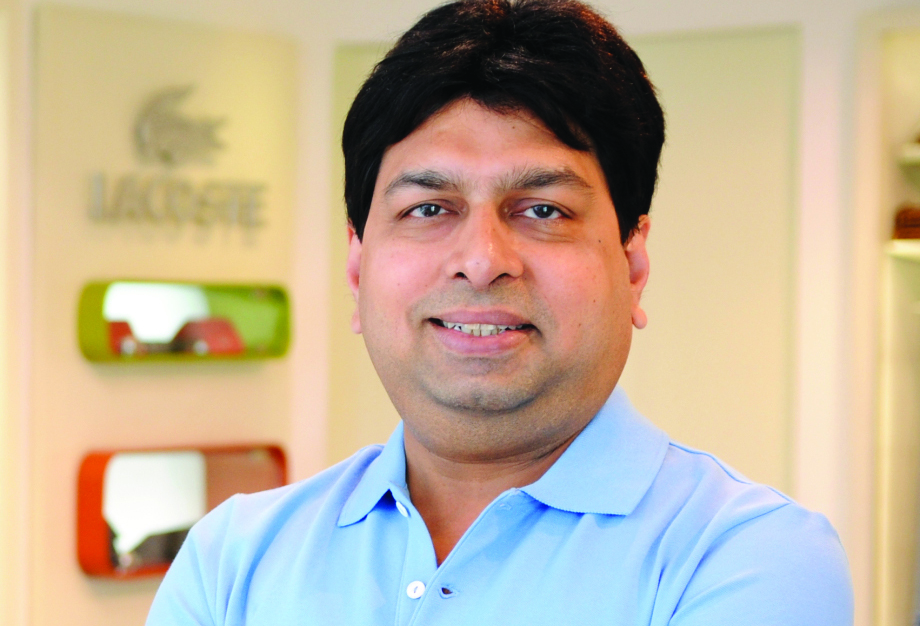 Lacoste has announced the launch of its highly anticipated online store, www.lacoste.in, catering specifically to the Indian market.
Lacoste.in will offer the entire collection that is available at the offline stores. In order to celebrate the online venture, Lacoste is offering free home deliveries to the customers.
For the launch of the digital flagship in India, Jean-Louis Delamarre Asia Pacific CEO said,

"I am happy to see India as the 5th market in Asia to launch its Digital Flagship after Korea, Japan, China & Australia. This certainly marks as a cornerstone in our Indian business but also in our omni-channel and digital strategy across the region. The Philippines and Thailand will be the new additions on the e-commerce roadmap in the coming 12 months. Digital flagships will remain the backbone of on-line strategy. We aim to offer our customers consistent brand content and exclusive experience, both in online and offline stores."

On the occasion, Rajesh Jain MD and CEO, Lacoste India said,

"We are ecstatic to launch our digital flagship exclusively for the Indian customers. This is a significant step towards adopting an omnichannel approach for the brand that includes both online and offline medium. Currently we have 49 stores in the country including one in Maldives and the digital flagship will be marked as the 50th point of sale, which will be an important milestone for us in the country."
The site follows the strict clean cut design codes and aesthetic seen in the Lacoste collections creating a luxurious and minimalist shopping environment allowing the quality of product and design to take centre stage. Apart from the products, the site will also feature 'Le Magazine', Lacoste's digital magazine featuring the latest news from the brand including interviews and articles on Lacoste's latest collaborations and designers. As well as behind the scenes videos from launches to campaign shoots.
Jain further added,

"At this time, we are present in all major cities in India namely Mumbai, Chandigarh, Delhi, Jaipur, Bangalore, Chennai, Jalandhar, Kolkata, Pune, Bhopal, Ludhiana, Amritsar, Goa, Hyderabad and Surat. The key aim with the launch of the digital flagship is to expand our reach to a wider consumer base in tier 1 and 2 cities where we are not physically present. There has been a rapid increase in internet users in India. The number of smartphone users in India is expected to increase from 74 mn to 440 mn by 2020. This proves the evolving needs of the consumers to gain accessibility of products online at their convenience. The online store will enable the customers to have a 24 hour access of our brand from the comfort of their homes anywhere in the country"