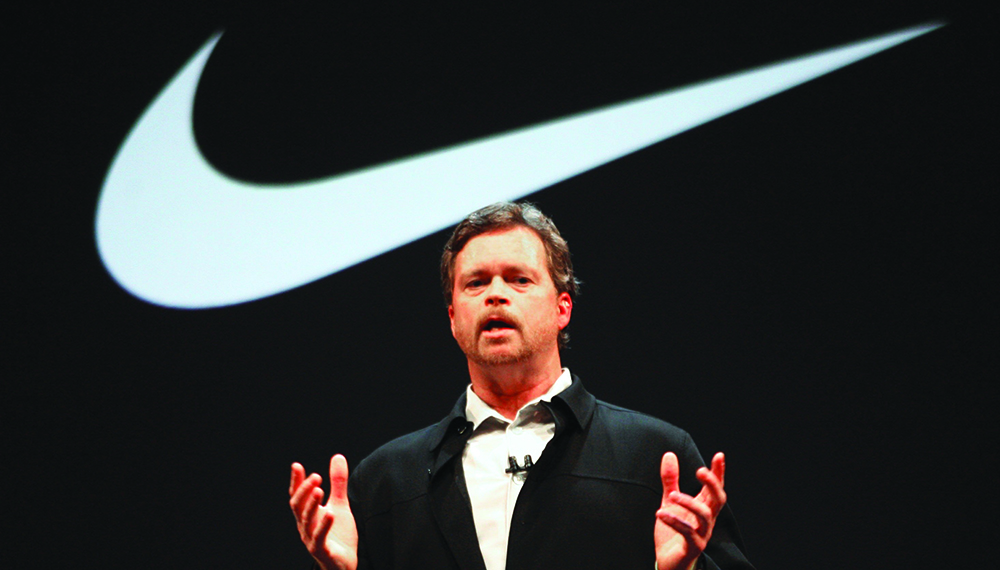 Nike CEO Mark Parker has added his voice to the growing list of public figures taking a stand on issues of race, violence and policing in America.
Over the past few weeks, as contentious relations between African-American communities and police reached new heights, Nike-sponsored athletes LeBron James, Carmelo Anthony and Chris Paul have all spoken out on racial injustice as well as the killings of police officers in Dallas.
In an open letter to Nike's 32,000 employees — 52 percent of which identify as non-white, according to the brand's 2014/15 Business Sustainability report — the CEO said the company has a long history of supporting the marginalized and those whose voice is not always heard.
Parker expressed concern over the police shooting of Alton Sterling, which took place in Louisiana; the police killing of Philando Castile in Minnesota; and the killing of five police officers at a protest in Dallas.
"I am proud that Nike stands against discrimination in any form. We stand against bigotry. We stand for racial justice. We firmly believe the world can improve,"

Parker writes.
Nike's chief said the company's VP of diversity and inclusion, Antoine Andrews will, work with the firm's North American leadership team in the coming weeks to facilitate meetings at its world headquarters in Beaverton, Ore., as well as in the company's New York, Chicago and Los Angeles offices to "to allow us to talk about what we are facing together."
This is not the first time Nike or its CEO has publicly voiced support for minority groups. Earlier this month, Nike announced that it would co-sponsor the International Gay and Lesbian Football Association (IGLFA) world championships, along with Adidas, taking place in Portland, Ore., in August. In March, Nike was among the U.S. corporations throwing their support behind the Equality Act — federal legislation that would give the same protections to LGBT people as those given to other protected groups under federal law. The brand has also released a collection of sneakers, Be True, celebrating the LBGT community.