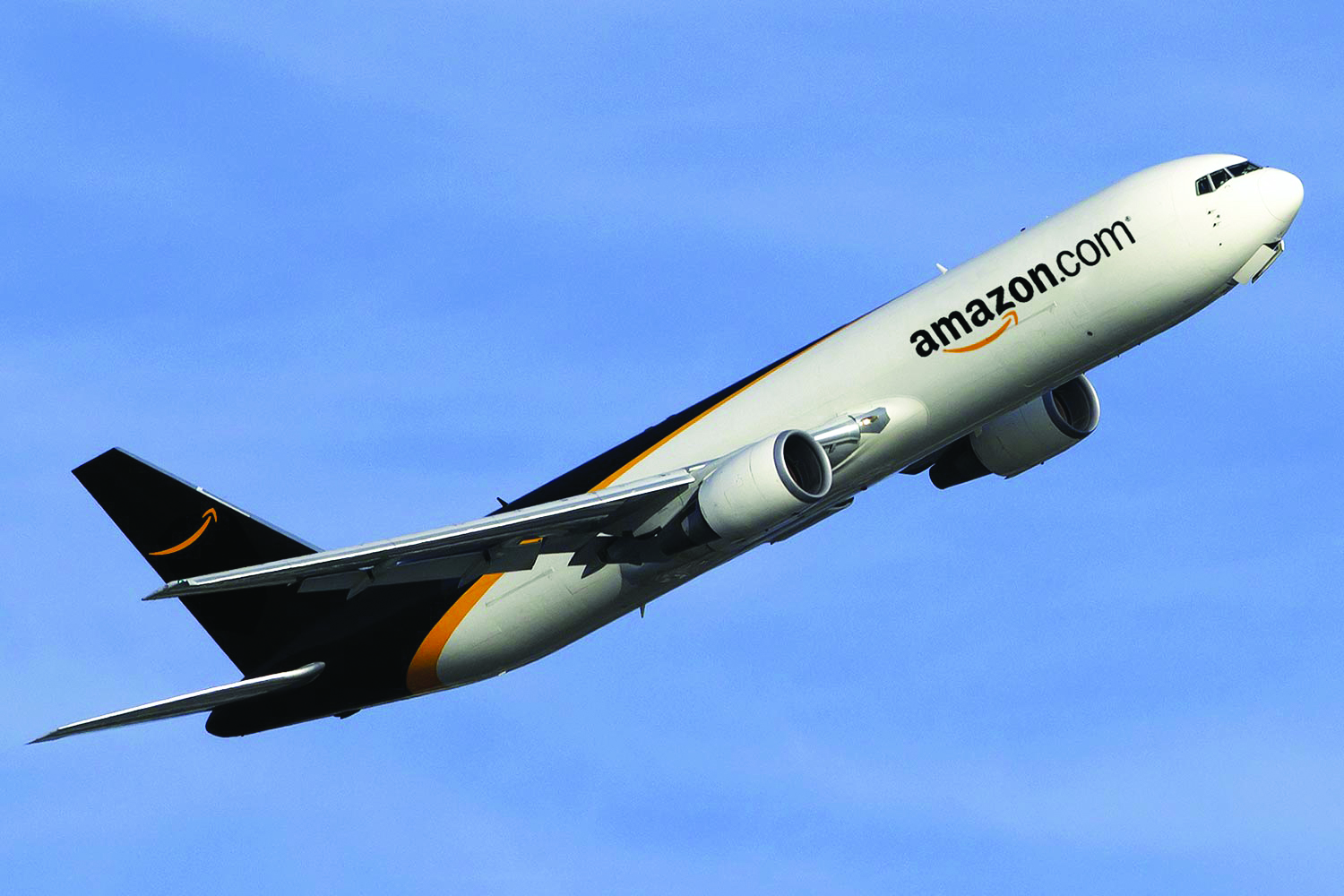 Amazon is unveiling its first branded cargo plane, one of 40 jetliners that will make up the e-commerce giant's own air transportation network as it takes more control of its delivery process.
The latest push to speed delivery of its products comes as the company ships an increasing number of packages worldwide. Amazon's parcel volume was an estimated 100 crore packages in 2015.
Amazon has had issues with the reliability of air freight services. The e-commerce giant has leased 40 Boeing jets from Atlas Air Worldwide Holdings and Air Transport Services Group Inc., which will operate the air cargo network. Eleven of the planes already are delivering packages for Amazon's annual Prime loyalty program, which offers free two-day shipping and other perks. The remaining freighters will be rolled out in the next couple of years.
Aircraft like Amazon One allow the company to "continue to maintain our fast delivery speeds and lower our costs as our Prime base and our Prime member growth continue to soar," said Dave Clark, Amazon's senior vice president of worldwide operations.
Despite its growing fleet of aircraft, Amazon said it plans to continue to use FedEx, UPS and other transportation partners.
The company doesn't yet have plans to carry packages for others but says it's constantly evaluating its situation. Amazon has not been shy about competing in businesses areas far-flung from its e-commerce roots.