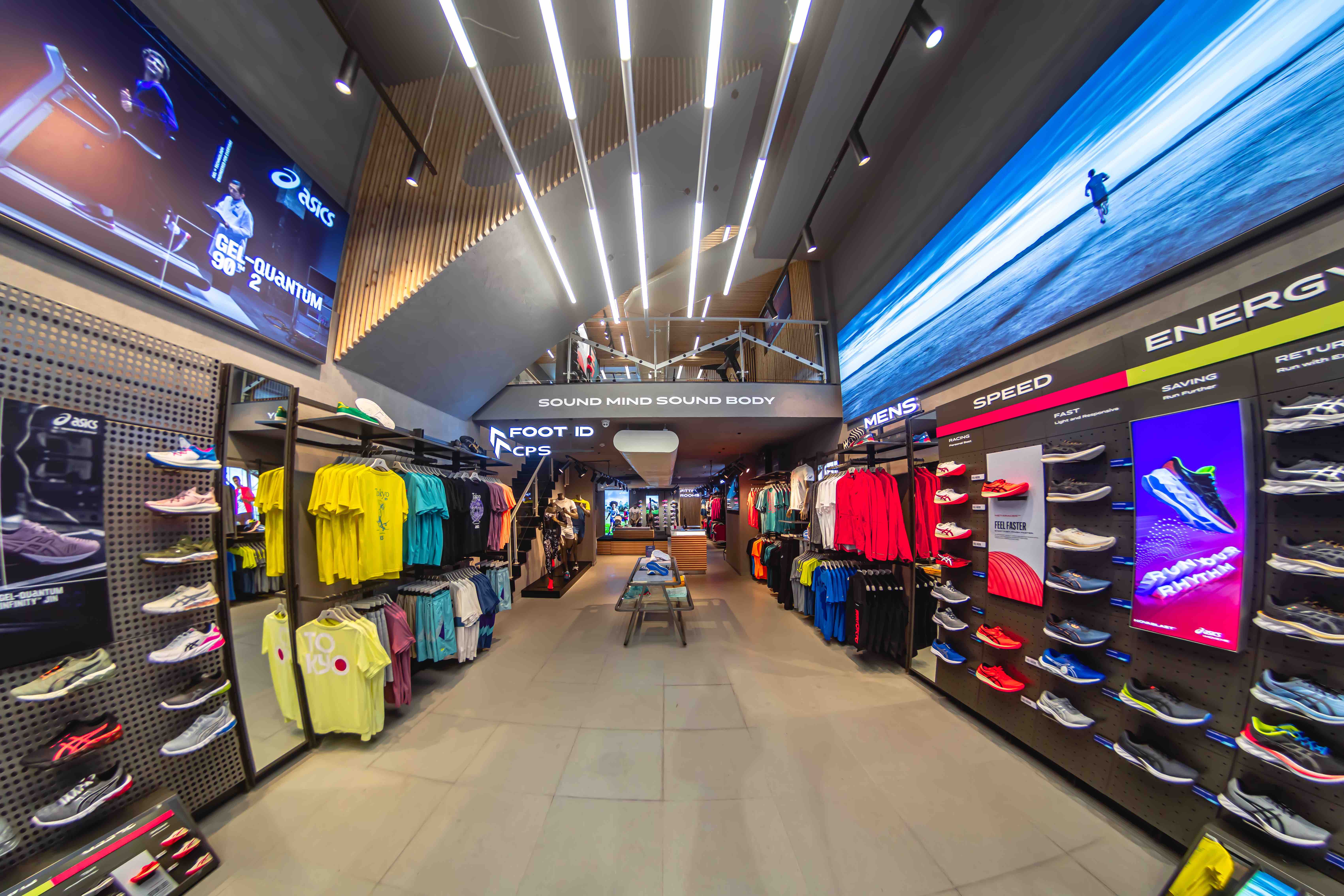 ASICS, the Japanese sport performance brand and pioneer in this space, has continued to expand its retail footprint with the launch its biggest store yet in the country since arriving in India in 2015.
The marquee store is located in Connaught Place, the central zone of New Delhi. It is spread over two floors and includes the brand's signature FOOT ID TM innovation which enables the consumer to determine the pronation of his/her feet. Along with that, the store has a SIS (Shop-in-Shop) feature for Tennis enthusiasts and SportStyle category to amplify its offerings across categories.
The store immerses consumers in a world where both the mind and body are stimulated and offers a wide variety of running and training inspired shoes and apparels for men and women.
Speaking on the launch Rajat Khurana, Managing Director, ASICS India and South Asia said, "We started our first store in 2015 and within a span of over five years we have established our footprint in India and have great expansion plans for the future as well".
He added, "The new normal has challenged us in many ways to constantly strive for growth. With the new ASICS concept store, we wish to reinforce our commitment to encourage everyone to adapt to a healthier lifestyle. This is our biggest retail store in India offering our best in class products for varied sports categories. Currently, ASICS' priority lies in ensuring positive health and safety measures for our employees and community. Hence, we are invested in taking proactive steps to ensure the same."
With a total area of 1,530 square feet on the ground floor and 1,098 square feet on the first floor, ASICS' largest store in India has been developed with a new concept design that creates a balance with the highly technical aspects of the brand's products with natural warm finishes, features and materials to create a powerful brand experience.