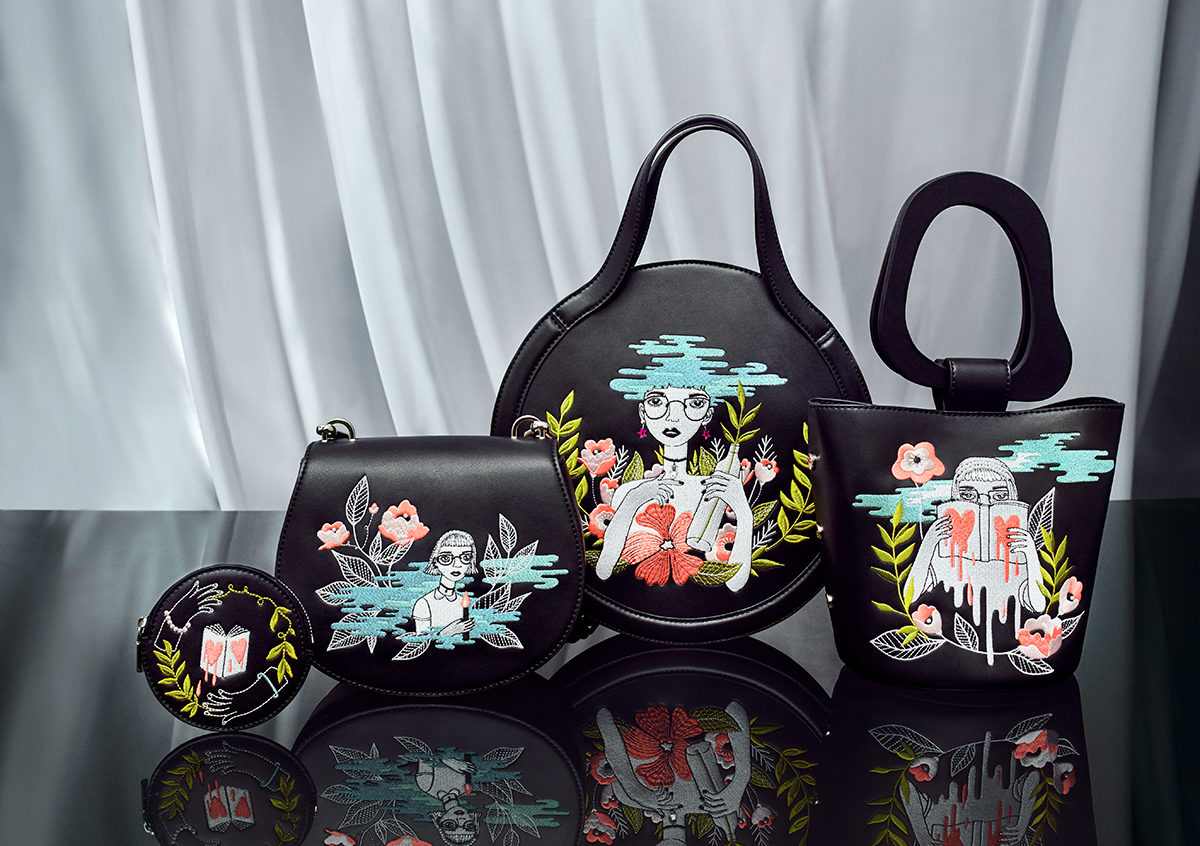 Charles & Keith has launched a global collaboration with Singapore-based artist Teresa Lim – often referred to by her moniker 'Teeteeheehee' – who is known for her imaginative and whimsical illustrations. Teresa has created unique illustrations for this special collaboration, which are featured on four different products in this CHARLES & KEITH by Teeteeheehee capsule collection.
The special limited-edition collection is inspired by the mystical energy of nature – which is represented by water and flowers – and the artist's fictional alter-ego, Anya. Based on the narrative of how Anya found herself in a strange land with only her stories and words to protect her, the featured illustrations explore the elements of nature, connections between different worlds and how individuals make sense of their ever-changing surroundings.
The collection consists of four products: a round tote bag, a bucket bag, a saddle bag, and a coin pouch. The first 2 styles will be available in India.
Teresa is a prolific artist whose unconventional work has won her a strong following on social media. With her exquisite needlework, she has created expressive tactile portraits of both real and imaginary characters, as well as stunning landscapes and even embroidered hair clips. Throughout her career, she has also worked with well-known international brands from the fashion, lifestyle and entertainment industries.
This exclusive collection are available for purchase online at CHARLESKEITH.COM and at selected CHARLES & KEITH stores across India.