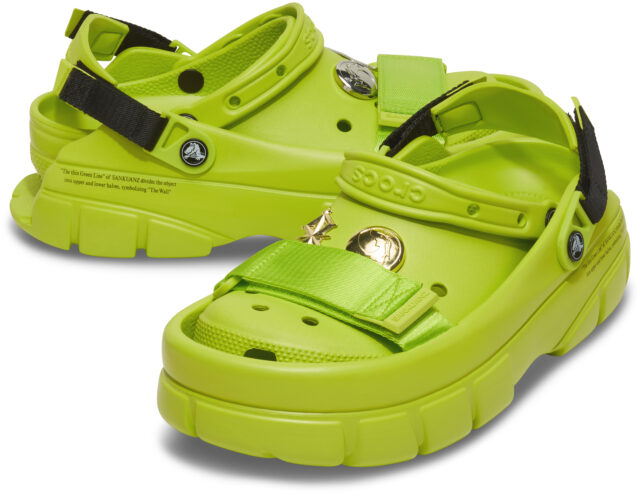 Crocs has unveiled Crocs x Sankuanz, the first limited edition collaboration in partnership with designer brand SANKUANZ.  Featuring three all-new distinct styles, the collaboration brings SANKUANZ iconic design concepts and visual elements to Crocs Classic Clog collection of unique, avant garde shoes.
Founded in 2013, SANKUANZ has been a regular feature at Paris Fashion Week since 2017. The brand draws its inspiration from youth culture, using fashion as a canvas on which to imagine the societies of the future. In the Crocs x SANKUANZ collection, this philosophy has been reflected in the design of the Crocs to create a series of shoes that people from all walks of life will be comfortable in. The collection has been inspired by the themes of protection and defense, integrating SANKUANZ's iconic Shoes for Shoes with Crocs' iconic Classic Clogs silhouette and additional textured, detachable accessories that come together to create a forward-looking, futuristic design.
All Sankuanz x Crocs styles retail for approx. INR 9995. The products can be found on VegNonVeg and Superkicks online and offline stores.