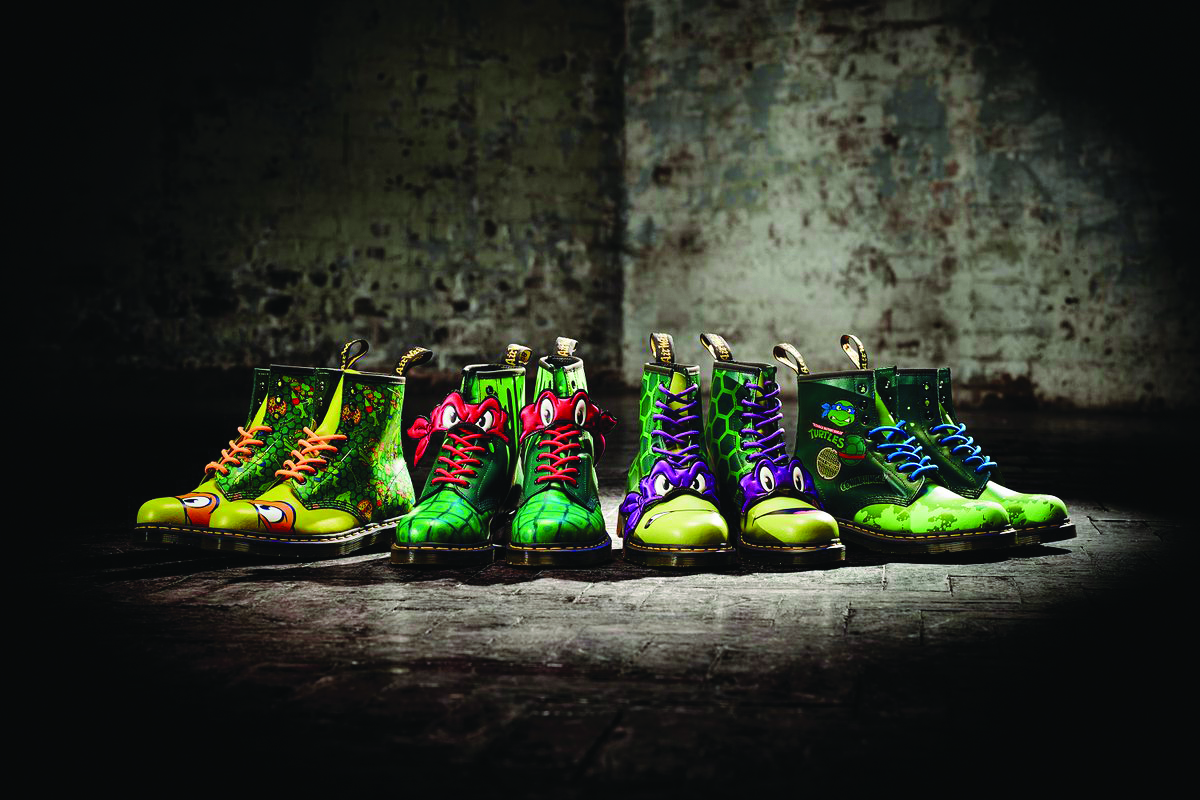 Dr. Martens has brought an iconic cartoon out of its shell. The footwear label has collaborated with Nickelodeon on a range inspired by the 1987 animated television series "Teenage Mutant Ninja Turtles."
The shoes celebrate popular cartoon's characters — Leonardo, Donatello, Rafael and Michaelangelo — on the brand's classic boot silhouette.
The crime-fighting heroes' radical and rebellious personalities are highlighted with vibrant colors and other details in the boot design.
The four styles come in all sizes for men, women and kids, and they're available online, at the label's stores and select retailers.
Among the novelties, the Leonardo features the phrase "Cowabunga!" and glow-in the-dark slime splatters across the toe.
The Donatello has two different expressions on each toe, a purple removable face mask and a cartoon turtle-shell pattern up the side.
The Rafael boot has glow-in-the-dark ooze dripping down on the sides, and an oversized, textured turtle shell pattern on the toe.