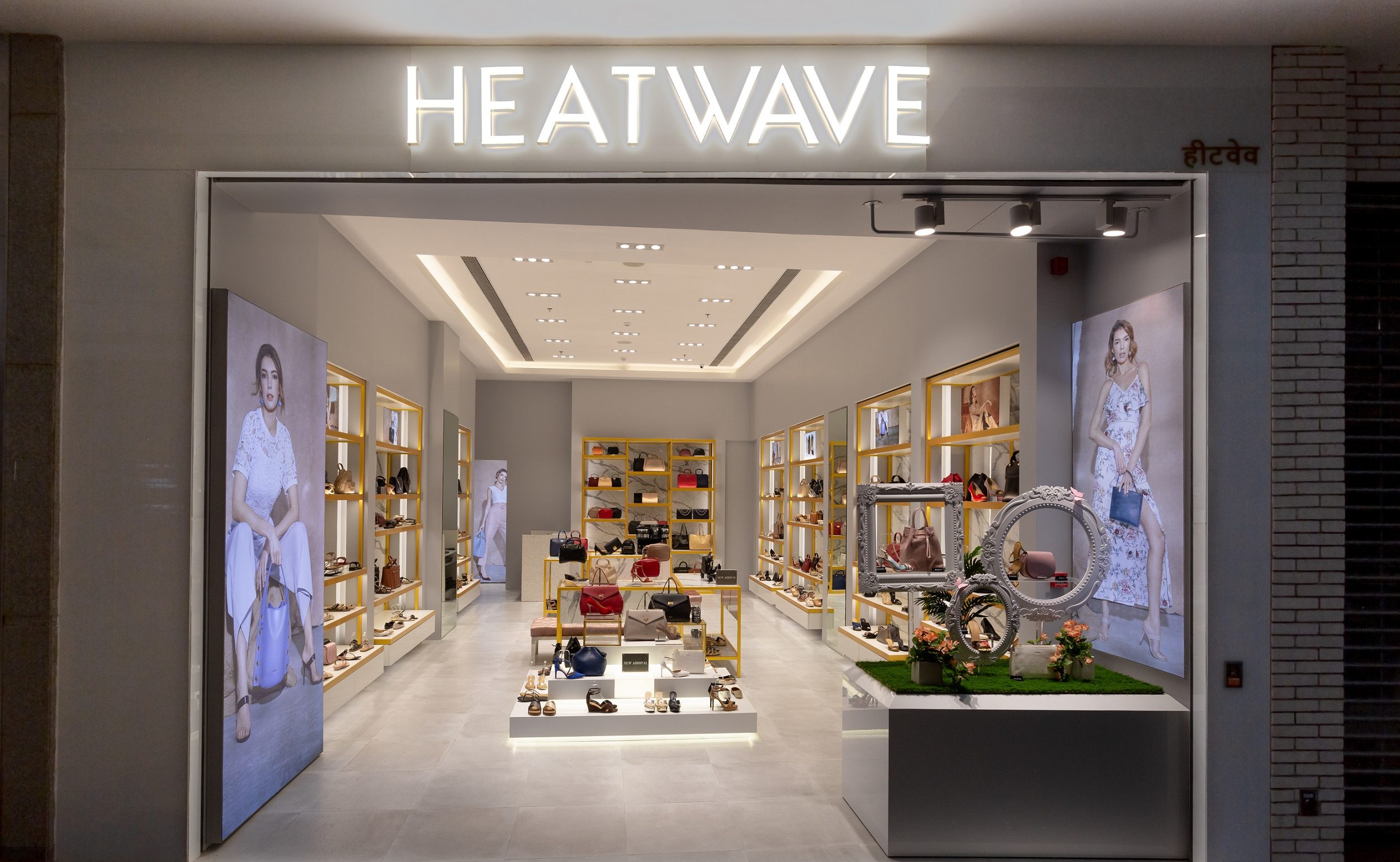 Heatwave, a fashion footwear and accessories brand from Singapore, has expanded its retail footprint by launching an all-new flagship store in Seawoods Grand Central Mall, Navi Mumbai. This is Heatwave's 4th store with an existing presence across Mumbai, Pune and Vadodara.
The 925 sq. ft. store offers a ravishing space, and an all-around shopping experience for fashionistas. The new store's offerings include Heatwave's latest Spring-Summer 2019 Collection! The collection is a splendid amalgamation of style, expression, and sensuality, which gives you a fabulous reason to celebrate the Spring-Summer season. The store interiors accentuate the luxurious and elegant designs of the trendsetting footwear and versatile handbags, with something on display for everyone!
Covering mid to high-level price ranges, the store houses a wide range of collection for women. It includes dainty yet sturdy sandals coupled with chic pumps, block heels, ballerinas, flats, and wedges in the colors that encompass the essentials like nudes and black, along with a few shades that break the clutter like maroon, blue, etc. Similarly, for bags, a variety of sling bags, tote bags, clutches, backpacks, and handbags are up for grabs. The brand caters to the free-spirited modern-day woman who knows how to juggle amidst many roles in her life. Overall, Heatwave has got you covered for various occasions, right from a high-tea or a formal business luncheon, to running errands or for casual outings.