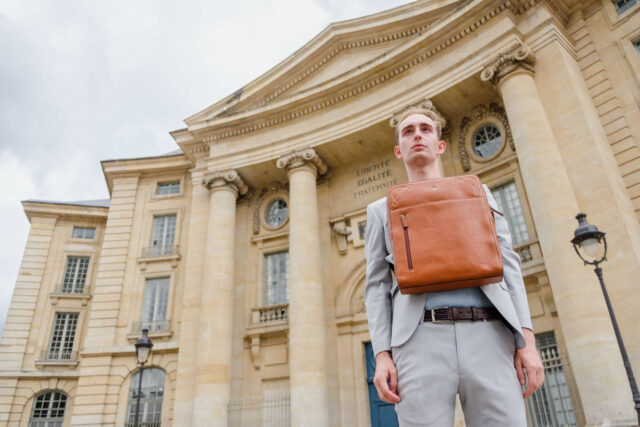 India's premier leather goods brand, Hidesign, is all set to introduce The Homme Collection- a range of sleek, international looking yet functional bags for today's young working professional who is ready to take on the world despite all odds. The collection, though primarily aimed at men, has a unisex approach to its style and is handcrafted with the finest of leathers to ensure they last for years to come.
Homme is the brainchild of London- based Fabian Lintott, Hidesign's Lead Designer who has designed some of the brands most iconic bags over the years, including the very popular Hidesign messenger and city bags. Though it's a common notion that men focus on the functionality of bags, the aspect of being more chic and fashionable has also increased in demand. Lintott's designs combine the three aspects of being functional, fashionable and innovative, which has resulted in a range of 7 different styles of bags including city bags, messenger bags, backpacks and briefcases apt for work as well as travel, with multiple compartments to keep essentials in place, and can easily transition from being a day bag to night.
Hidesign aims to change the narrative and move away from briefcases being the standard work bag and convey that work bags need not be monotonous or gender specific. The brand's founder andpresident Dilip Kapur says,"The Collection embodies the spirit of the modern man, whether in Paris, London or New Delhi he is determined to be ambitious, successful and is accessorized to look sophisticated, that's what Homme is all about. It is an exciting collection for us as we enter a new year in about a month and hopefully get back to our offices as well!" The bags are made using a variety of vegetable-tanned, full-grain leathers, including the East India Leather which is known to be the leather of the highest quality around the word. With a natural texture in rich colors and intricate stitching detailing among others, Homme retains classic designs while embracing the international look.