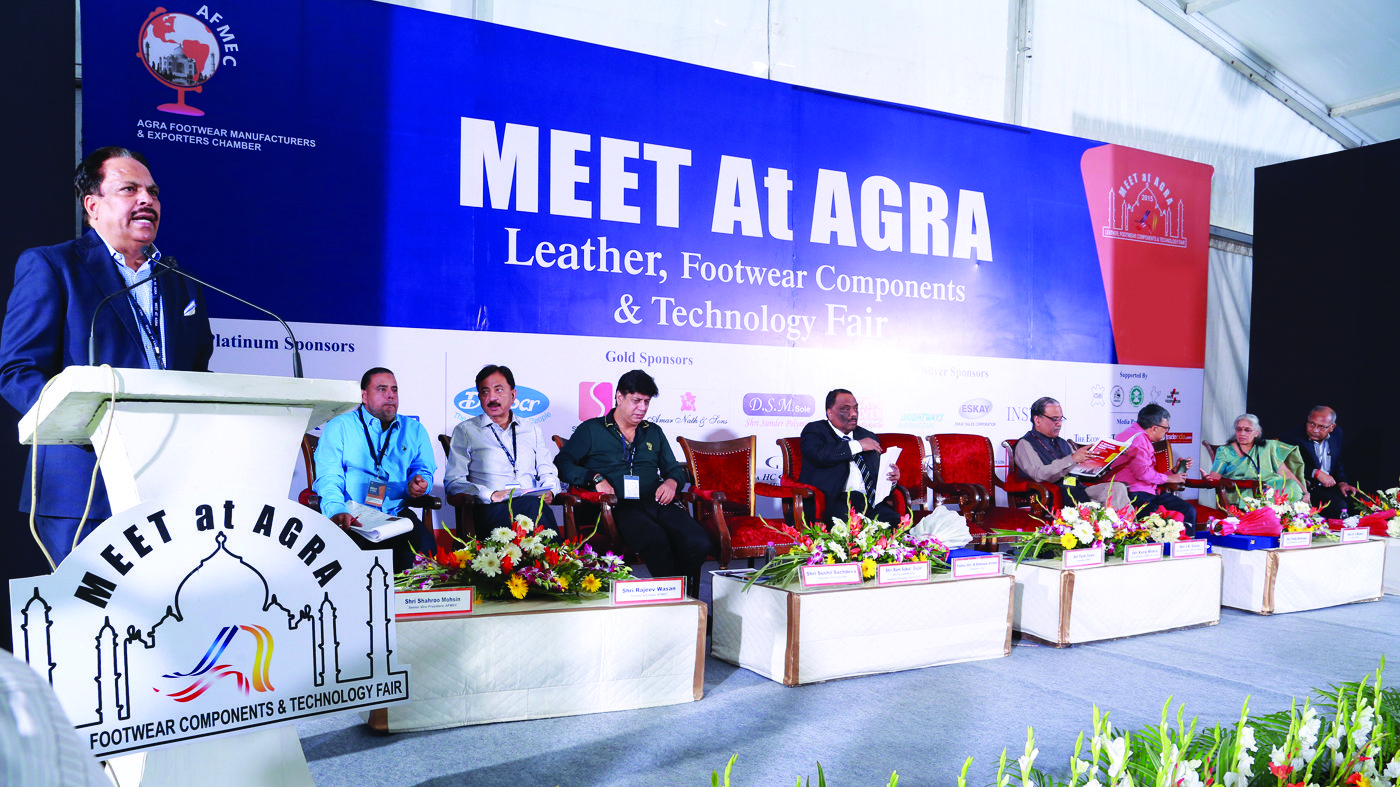 The most distinguished B2B trade show – Meet 
at Agra 2018 – will showcase products from more than 30 countries and 50 verticals from across the globe. The three-day mega leather, footwear component and technology fair, organized by Agra Footwear Manufacturers and Exporters Chamber (AFMEC), is anticipating to host more than 250 companies at the sprawling 4000-square meter area, with over 300 stalls. Products on exhibit will range from leathers, soles, adhesives, machinery, heels, and technology etc. Trade buyers from across India will visit this 3 day event, taking advantage of viewing the wide range of quality products from various manufacturers and traders at one central location.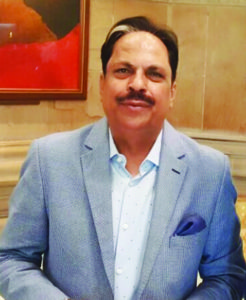 Agra Trade Centre
The show will be held at Agra Trade Centre to showcase domestic as well international component manufacturers' products. The centre covers an area of 4.27 acres. The trade centre will have 72,560 sqft for manufacturers to display their wares. Colonel RK Khindri, Coordinator, Agra Footwear Manufacturers and Exporters Chamber, states, "Around 3-4 lakh people are involved in the trade, which generates sales close to Rs10,000 crore. More than 5,000 factories, which include a large proportion of tiny manufacturing units operate from Agra, meeting about 65 per cent of the country's domestic leather footwear requirement." The centre will have state-of-the-art facilities – central air-conditioning, food courts, auditoria and and conference rooms. The centre will have easy parking too and expected to have complete power back-up.
AFMEC President Puran Dawar said,
"This unique project between Agra manufacturers and inventive exhibitors has been inspirational. It began with regular exhibition display and the AFMEC team, led by the dedicated members, included associate members and press, to grow over the years into a creative, exciting and hugely successful exhibition. What pleases me most is that it confirms a cherished notion of mine that serious buisness and Indian component makers can engage and thrill the exporters and manufacturers as much as any international supplier. The industry has been especially responsive and rewarding in their appreciation.
"This year more than 250 companies from across the country and overseas are attending the fair. representatives of companies from France, germany, Italy, U.K, turkey, taiwan, China,
Sri Lanka, Egypt, Brazil are expected to attend the show," He added. "The event is aimed at creating business opportunity to the component manufacturers, to the suppliers of finished leather, footwear machinery
and learning opportunity for the students undergoing training at footwear industry."
There has been a great deal of positive media coverage due to the charm and professionalism of AFMEC team. The past shows had been supported and presided by the state ministers. The leather industry has major contribution in the progress of the nation. It is one of the biggest industries generating employment. Presently, it's estimated that 30 lakh people are working in the leather industry, and in the next five years it has the capability to provide employment to 30 lakh more people. The sector has training institutes, adequate amount raw material, and easy availability of labor. Mention may be made that under Make in India, the industry listed as prime.
In the export market, the footwear industry of Agra is reckoned for the leather products that it sells. Footwear has a share of 46% plus 
in the overall exports from leather industry. Meanwhile, Agra has a contribution of 28% in the total footwear export from the country and 65% of the domestic requirement. The city has around 150 semi-mechanized manufacturing units and 5000 cottage industries, accounting for nearly 400,000 jobs and a daily production capacity of over 250,000 pairs of footwear.
In this edition of Meet at Agra, to enhance business opportunities, there will be special display and networking reception pavilions, one-to-one business matching for buyers and industry seminars, all aimed at deriving maximum benefit in minimum time. The exhibition assists footwear and Indian businesses in meeting their future business partners from the trade from across the globe, to help produce high quality products at lower manufacturing expense and logistics costs. This is a platform which will introduce contemporary technology and innovative products to Indian entrepreneurs and assist them in bringing the right products for the large domestic and export markets.
Meet at Agra exhibition is endorsed and supported by leading trade bodies in India including the Council for Leather Exports, FDDI and CFLA. The massive Leather and machinery pavilion at meet at agra will comprise a delegation of over 80 companies looking to expand the country's ever growing presence on the footwear sector of the region with innovative, cost effective materials, products and services. The event also has a major Indian presence with over 130 Indian companies already confirmed, emphasizing the growing interest India is showing in the market of the millennium.
Over 5000 trade visitors are expected over the course of the event from across the country, looking to source the latest, inventive products on offer, not accessible otherwise in the local market.
Meet at Agra will have prominent industry experts, stakeholders and decision makers in attendance along with new product launches and added features, making it
an ideal event to source new products, network and usher in new contacts and business opportunities. Today, the fair is regarded as one of India's most dynamic international footwear components, machinery & technology trade exhibitions. Since its inception in the 90's, AFMEC has envisioned the fair to evolve as one
of the most awaited and eagerly participated footwear component events in India. Through committed endeavor and a no-compromise attitude to service, AFMEC has brought this vision to reality.
The 2018 edition of the leading exhibition for tanneries, accessories and components manufacturers, fabrics, synthetics and machinery is expected to open to an even stronger international position. Over the years exhibitor numbers has grown by phenomenal number, and visitors increased by 50%, with attendees from 30 plus different countries. Agra will be the meeting point for an industry counting over 500 visiting enterprises and a substantial turnover in rupees for the leather sector worldwide. In particular, leather exhibitors are absolute leaders and the main showstoppers, as well as a protagonist in the raw materials show. AFMEC's exhibiting strategy, apart from appearing promising, is an aggregating factor for the swarming, vital array of small and medium enterprises, committed to made in India.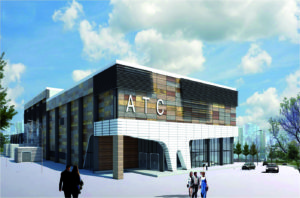 As an organization AFMEC is working for whole footwear industry in Agra. It follows the international protocols for standards and works upon environment awareness, new technologies upgrade, information sharing, national and international fair support and support for them who are very new to this industry. All It's members are very well established and equipped to take any challenges from the International market.
Meet at Agra's return is welcomed with excitement by the national as well international markets.