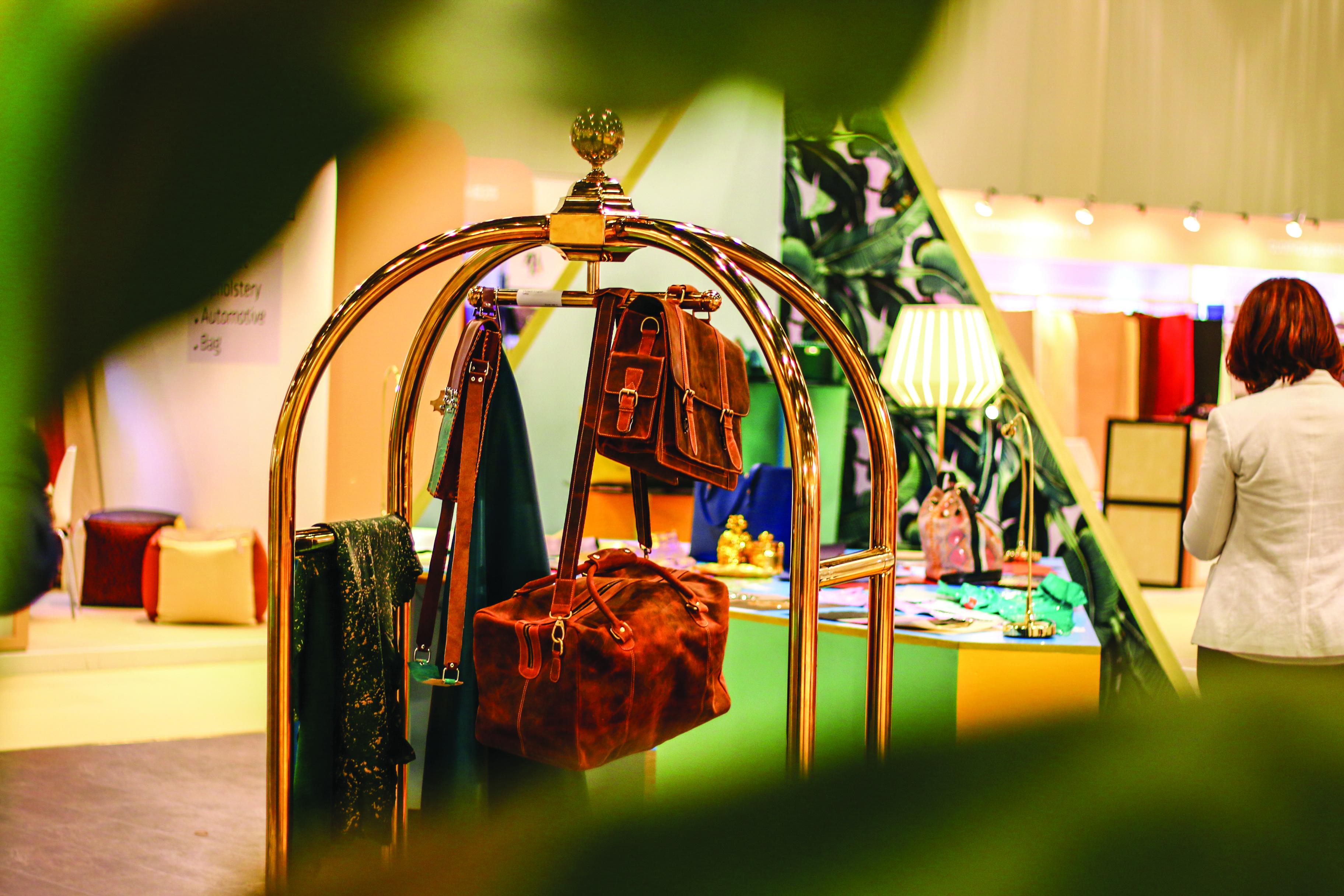 Leatherworld Middle East 2016, which concluded on 28th April2016 at the Dubai International Convention and Exhibition Centre, featured 73 exhibitors from 16 countries, and welcomed 2,270 visitors from 40 countries.
The buzz is growing around the Middle East's leather industry, as international tanners, designers, and manufacturers shared the stage with local players at the region's dedicated leather trade show. Leatherworld Middle East 2016, which concluded on 28th April2016 at the Dubai International Convention and Exhibition Centre, featured 73 exhibitors from 16 countries, and welcomed 2,270 visitors from 40 countries.
The 2nd edition of three-day event gathered wide support from leading international leather trade and tannery associations, including the French Hides Association, the French Federation of Tanners, South African Footwear and Leather Export Council, and the Indonesian Footwear Association.
"The high-end luxury feel was evident throughout Leatherworld Middle East, where the strong global exhibitor contingent sent a clear message that this is a region worth investing in,"

Ahmed Pauwels, CEO of Messe Frankfurt Middle East, Leatherworld Middle East's organiser.

"The finished goods on show, from footwear and handbags, to small items and accessories, wouldn't look out of place at the upscale boutique stores on New York's 5th Avenue, or Avenue Montaigne in Paris."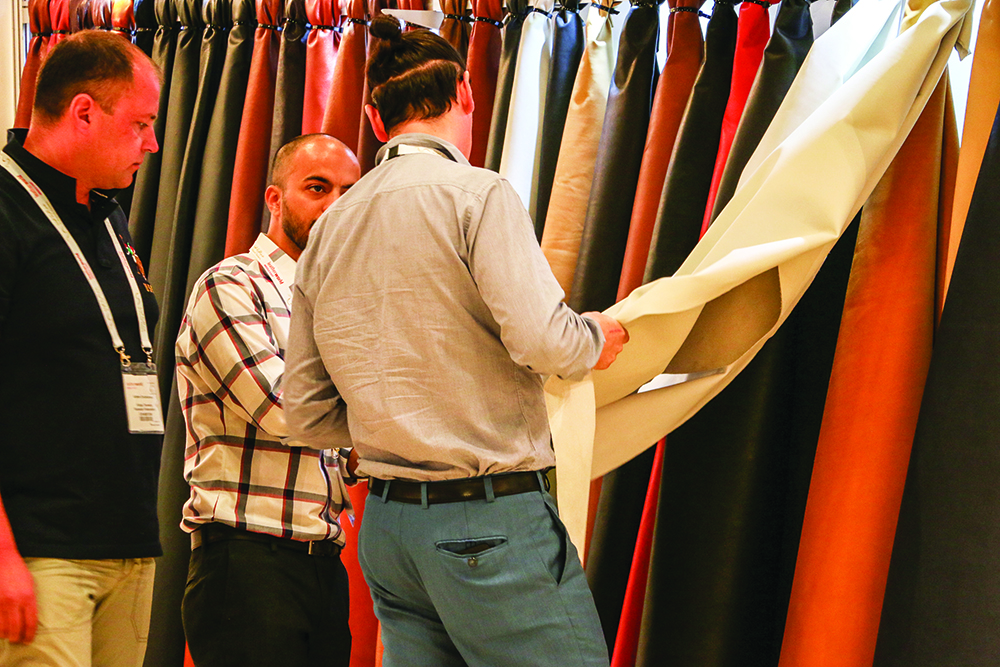 That would seem fitting, given that many of the European tanners out in force supply their premium hides to the world's largest fashion houses, including Italhide from Italy, which counts Bulgari, Dolce & Gabbana, Louis Vuitton, Gucci, Prada,and Mulberry, among its key clientele.
Now, Italhide, along with fellow Italian exhibitors such as Conceria Superia, Dani, and Real Piel, and French tanners Remy Carriat, Degermann, HCP, Sovos Grosjean, and Bodin Joyeaux, are testing the waters of the Middle East, which they hope will be the new leather manufacturing frontier.
"We decided to focus more on the Middle East in 2015," said Mohamad Khallouf, sales manager for Italhide, which specialises in exotic skins such as ostrich, crocodile, snake, stingray, eel, springbok and shark. "The luxury goods market has slowed down recently in major countries such as Russia and China, which has affected the entire leather supply chain, however luxury spending in the Gulf in particular is still strong. Arab brands that would five years ago produce goods in Europe and then sell in the Middle East, will now start producing in this region, while we think demand will increase for exotics used for interiors in yachts, hotels, homes, and especially cars."
"Also, more designers and entrepreneurs are coming through here, and it would be great if the Middle East established more big designer names, making high-quality leather goods that the region can be proud of. There're a lot of opportunities, but we're at Leatherworld Middle East to find out the possibilities," added Khallouf.
Leatherworld Middle East is divided into different segments that span the leather industry's entire value chain, including Leather Production, Designers' Area, Shoe Box, and Fashion Avenue, while at the centre of the show floor was the Trend Forum, a lavish showcase of the most innovative and unique leather products, from diamond dusted alligator skin, to gold embossed crocodile hides.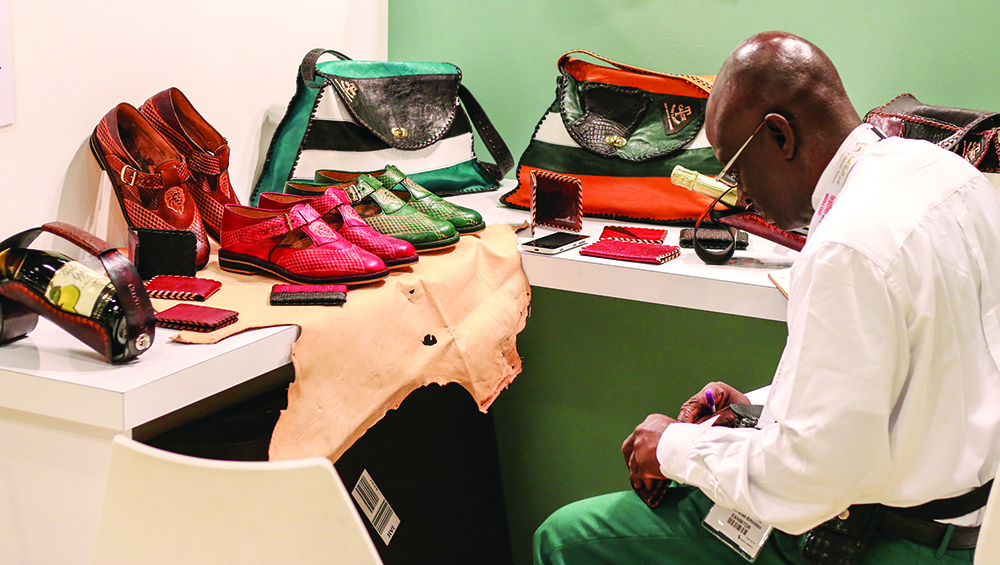 The crowd favourite, however, was a pair of blue suede loafers with 24 karat gold weaved into the outsole. Hand-crafted by Italian shoe maker Antonio Vietri, the unique footwear was debuting in the region with a hefty price tag of 18,000 euros.
"This shoe is exclusive to the Middle East, and is custom-made, requiring about 70 hours of work and 240 individual stitches," said Vietri, who also showcased an entire range of footwear, including men's sandals and dress shoes hand-painted with famous historical figures such as Leonardo Da Vinci and Marco Polo.
"Each pair has its own serial number, and no pair will be the same. It's of course a very niche shoe for exclusive customers, but the reaction has been very positive so far. People are astonished when they see shoes made with real gold – it's a real crowd puller."
The international flavour at Leatherworld Middle East 2016 was underlined by three country pavilions from Italy, France, and South Africa, while the Indonesian Tanners Association presented half a dozen tanners and manufacturers from a country famous for its python and fresh water lizard skins.
"In Indonesia, we have a quota of 150,000 python skins and 475,000 fresh water lizard skins every year," said Erick Wiradinata, the owner of Raflo Tannery, which farms crocodiles for their hides, but sources its python skins from Indonesia's vast palm oil plantations. "Every two years the government does a population survey, and determines the quota. Our main customers are in Europe and the USA, but we don't have any business in the Middle East so we want to know more about the market here. There's been a lot of interest at our stand at Leatherworld Middle East, mainly from GCC manufacturers and designers."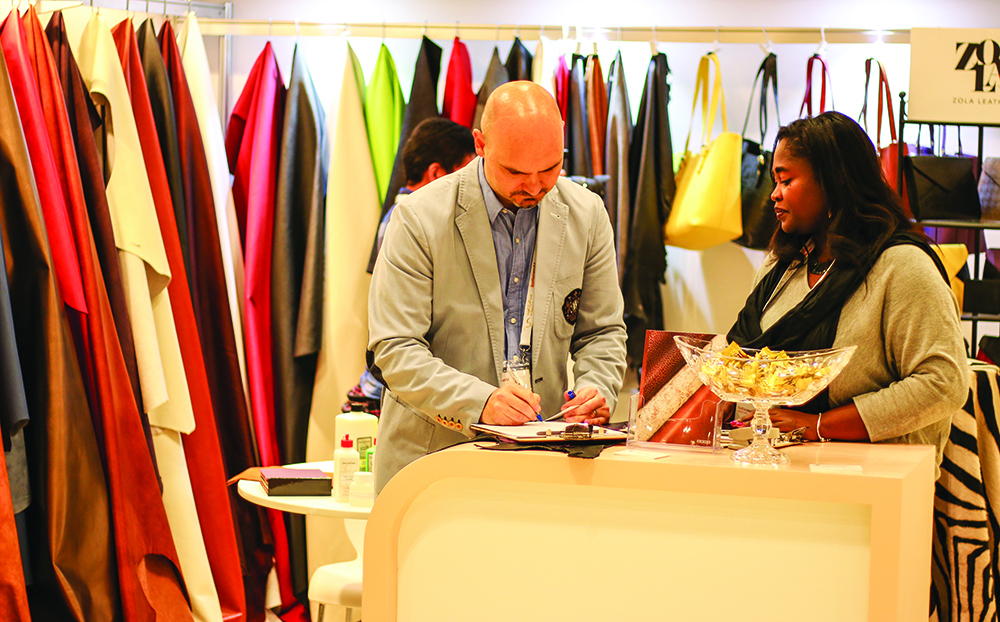 Meanwhile, leading the UAE-exhibitor charge at Leatherworld Middle East 2016 was the show's Founding Sponsor Al Khaznah Tannery, the region's only tannery that specialises in 100 per cent biodegradable and chrome-free camel hide.
"With the increase in demand of chrome-free leather worldwide, we are concentrating on producing sustainable products"

Mohammed Ghanem Al Mansoori, Al Khaznah's General Manager.

"We're going to start exporting very soon, primarily focusing on Europe and Southeast Asian market. We are experts in colouring andbelieve in delivering a high-end soft hide. Our products have a double coating, with two layers of hide compressed together," he said.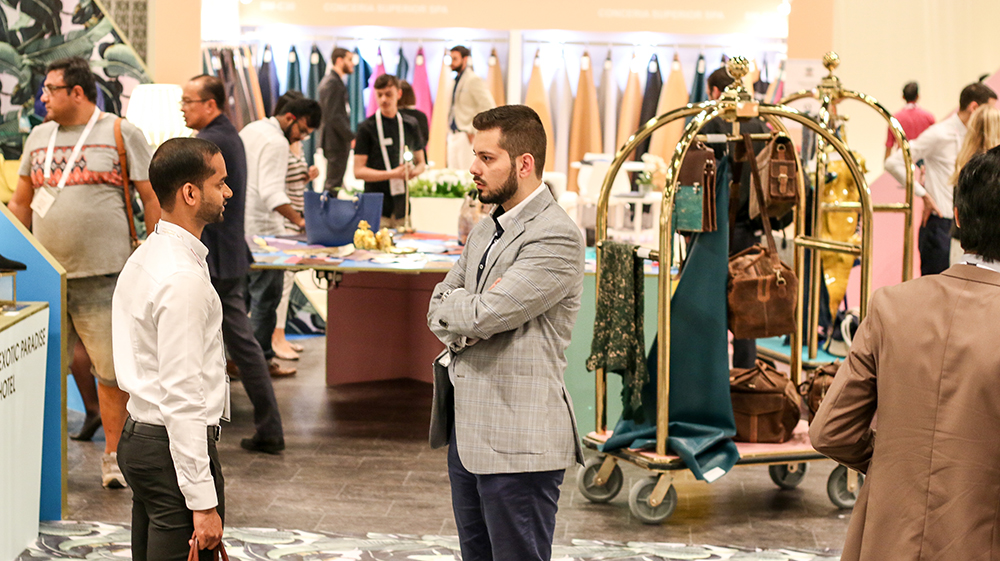 Leratherworld Middle East 2016 also featured an inspiring showcase of leather garments, handbags, and accessories from year-two students at prestigious fashion institute ESMOD Dubai, combining a mix of traditional techniques, leather manipulation and cutting edge technology. The 3rd edition of the Middle East's only dedicated trade show covering the global leather industry's entire value chain will return in April 2017.