Whether you have just landed a new job or need a perfect accessory to complete your tuxedo, formal shoes are a must-have item in a man's wardrobe.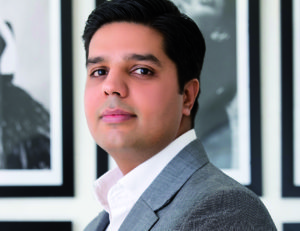 – By Ambud Sharma, Founder & CEO, Escaro Royale
Having a nice assortment of formal footwear is important but don't slack on the dressier option. Whether you work in an office environment or going for a dinner, event dress shoes are a necessary addition to your closet. From running errands to attending a formal gala, men's footwear trends have come a long way; fashion influencers, celebrities and then special thanks to Instagram for fabricating male shopper to be more informed, proactive and adventurous than ever.
Along with the party shout-outs, men's fashion downtown has also evolved in terms of formal footwear. Whether you have just landed a new job or need a perfect accessory to complete your tuxedo, formal shoes are a must-have item in a man's wardrobe. From single-breasted suits and striped ties to crisp shirts and tailored trousers, they wear it all, but to match it all, do they have the right pair of shoes?
The latest trends have refined the styles for formal men's footwear. We've rounded you up toeight of the best kinds that will help you charm just about anyone at job interviews, investor meetings, work conferences, weddings, that date, your grandfathers' 60th, and so on and so forth. So pick your best pair that ticks all the boxes.
The Oxford
Considered to be a staple in every man's shoe wardrobe, Oxford lace-up shoes are the cornerstone of dress shoes, thanks to their timeless appeal and everyday wearability. It's the style that can go with your most formal options, so you'll never be out of luck for a big work event—or if you have to throw on a tux. That's thanks to the oxford's "closed-throat" construction, in which the leather around the laces (the quarters) meets at the base, where it's sewn into the leather that stretches down your instep and towards the toe (the vamp).The dressier look of Oxford-style shoes makes them the best choice for your go-to dress shoe.
The Brogues
On top of our list are of course good 'ol brogues. No matter how simple your outfit (we are talking white shirt, black/grey/blue pants), you can absolutely never go wrong with them, nope. Defined by their decorative accents along the body, these formal shoes will be the right companion for a business meeting or formal function. To look best, wear them with a pair of well-tailored cigarette pants with a fitted shirt tucked into it, and throw on a blazer on top. Having a long history from its birthplace England, these shoes are easy to maintain.
Minimalist Sneakers
Sneakers have smartened up substantially over the last decade and have slowly crept off the tennis court and into the office. So, if you're someone who has to move around the office a lot or have long working hours, sneakers are the best footwear option. They'll definitely serve you well as you continue to burn the midnight oil at work day after day.But just as you wouldn't waltz into work like a walking billboard wearing big-logo sweats, your sneakers should be pretty sober, too.
The Derby Shoes
The Derby remains a hugely popular dress shoe and the high-quality, English -made pair that will work with any outfit. Unlike its cousin, the Oxford, Derby shoes have an open lacing system in the form of two quarters that are sewn at the top of the shoe (rather than being sewn under or into the shoe). Wearing a Derby will give a narrower toe and clean lines leading up to an ankle that'll sit nicely under a pair of suit trousers. It can come in a variety of colors and materials, and a range of styles (brogue and non-brogue, wing-tipped, cap-toed, etc.). Look for that, plus a not-too-chunky sole, and you'll be in good shape.
Loafer
Give a break to your regular office shoes and try out loafers.These contemporary styled shoes have become a craze among young entrepreneurs. Arriving in various colours and materials, loafers are quite easy to wear and walk around.  You can also have more fun with them, as dressy loafers come in a variety of textures (velvet, studded, embroidered etc.) that are still suitable for formal settings. There are also different ways to incorporate dressy loafers by its style, whether you like a penny loafer or a slipper with tassels.
Monk
If laces just aren't your thing, then perhaps a monk strap silhouette can provide the touch of elevation that an elegant look might need. Monk strap is another style that is common among formal shoes for men that come with metallic details that give the plain old leather shoe an edgy update. Whether your choice is leather or a more casual suede, a monk strap shoe will add that perfect finishing touch to any outfit you choose to wear. It is the perfect shoe for men who want a little extra swagger in their step. Monks can be worn with suits and trousers, but also look great with the right kind of denim.
Chukkas
Chukkas are kind of a wild card. They're every bit as refined as the rest of the styles on this list. The trick is to focus on a streamlined silhouette and elevated construction. Ideal for the office, they're ankle length and feature just two or three eyelets, giving them a sleek, minimalistic design. Colour and fabric make a big difference in where the boot lands on the dress code scale. Black, polished leather versions are distinctly formal and will naturally work with suit trousers while brown, suede options are more casual and land well with a pair of mid-wash denim.
The Chelsea boots
The Chelsea boot's sleek design means it's becoming a contemporary favourite for many men. This is a great option for those days when you don't feel like dressing up too much, but don't want to appear too casual with trainers. A mid-height boot with elastic gussets to the sides, they work well paired with everything from crisp shirt and tailored trousers to slim jeans and a cable knit jumper. Some popular styles may see a reboot, but this one might be referred to as a wardrobe staple for men.
A gentleman's outfits should have a strong focus on footwear, as it highlights one's effort being utilized in styling. These right pairs of shoes are the epitome of professionalism and a must for every gentleman, which will not only elevate your slick suits but will also outlast the hype.