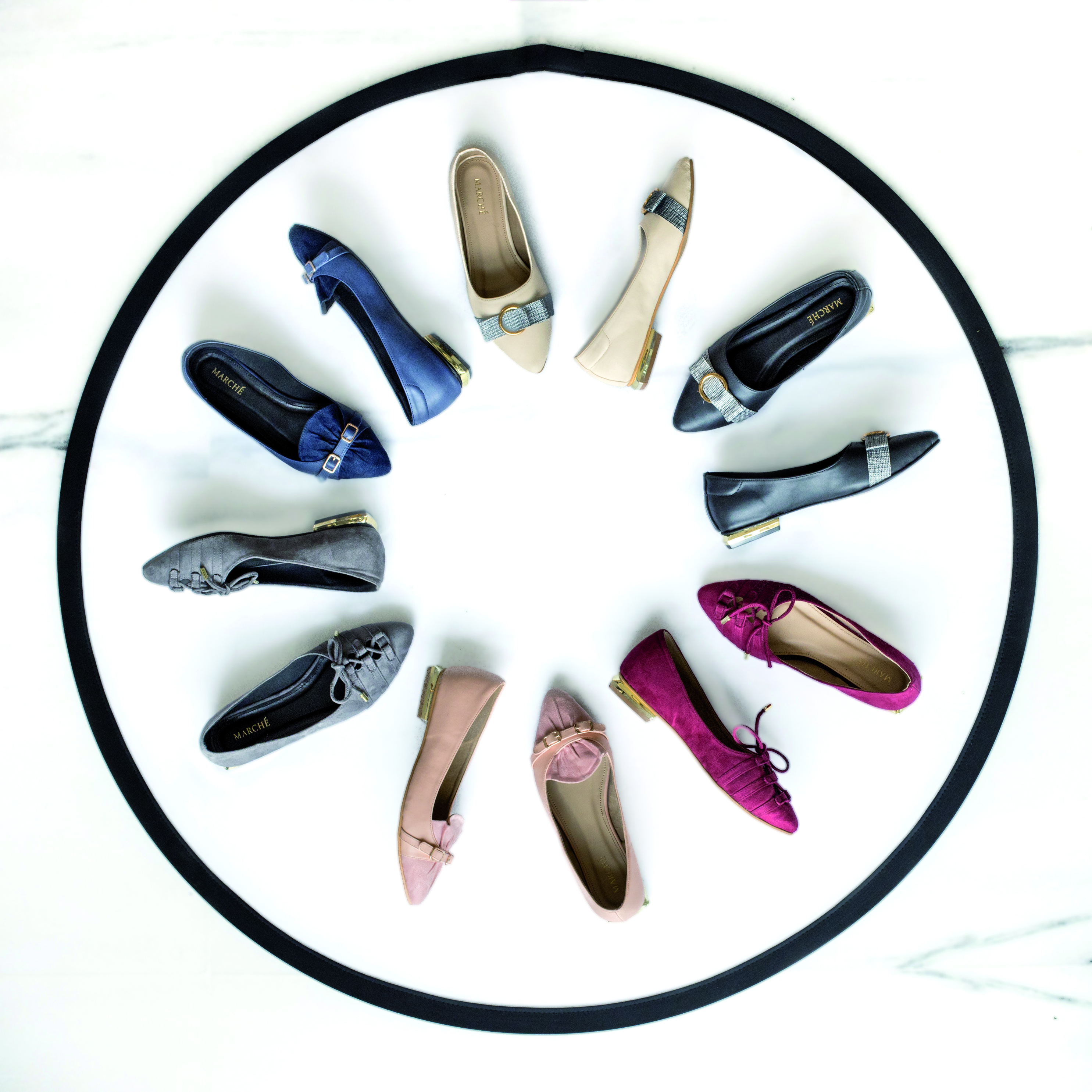 Pooja Bohra claims that Marche has a very distinct 3-5mm cushioning in all the shoes. We are Peta-approved vegan, we are experimenting with various sustainable materials to make our shoes environment friendly, says the founder in an interaction with S&A for this issue.
Birth of Marché
I have always been fascinated by shoes, I still have my first pair of heels from 7th grade. I completed my studies and I always wanted to do something compassionate. It was just a matter of what? Eventually I stumbled upon Arsutoria schools website. They had an extremely hands- on experience from pattern making to creating our own pairs of shoes. Marche Shoes is a vegan shoe brand started to provide comfortable and sustainable footwear. It has been positioned to be accessible and we aim to be transparent about our supply chain.
Identity of the brand
Marche has a very distinct 3-5mm cushioning in all the shoes. We are Peta-approved vegan, we are experimenting with various sustainable materials to make our shoes environment friendly. We are passionate about compassion and we do not use any product that causes harm to an animal. As a brand Marche is very distinct in its designing. We make shoes to live in. We want our customers to enjoy wearing them as a part of their outfit/Look. Look good while doing Good.
Offerings
Marche has various styles that suit the new generation and their busy lifestyle. We aim at providing styles that are wearable across different occasions.
We have well constructed heels, Origami-inspired ballerinas, utility flats and comfortable wedges. In our second collection, we have also experimented with D'orsays and Sliders. We the increasing popularity of sneakers, we have made various successful prototypes of our soon to be launched sneakers, in collaboration with Tencel.
For whom
Our ideal customer is young and vibrant. She has various tasks to be completed and she does it with finesse. A multi-tasking woman with agendas. She has her comfort as priority without compromising on quality and style. She is an ideal Marche woman. Our loyal customer base is increasing steadily geographically. We mainly have customers in the metropolitan cities.
Strategy in place
Marche is present in various online shopping platforms. Marche also has its own website (www.marcheshoes.com) where we provide various offers to first time customers. We also educate our customers about the making, quality and the components of the shoes. We provide a 6 month quality warranty. We also showcase and post about our process behind the scene, our factory visits and our designing process, with various inputs from customers we have an end product that is quite loved.
Major challenges
The Indian footwear market is growing in leaps. The customer today has on an average 15 pairs of shoes, compared to 3 pairs 5 years ago. As the market is increasing so is the competition.
Today we have various brands that start small and have been made big due to their design and their attention to detail. It becomes imperative in a market like this to stand out and be distinctive in our approach. Making marche sustainable and vegan has been difficult considering the lack of good materials in the Indian market.
Managing production
Marche works closely with factories that make for various high street brands like Calvin Klein, Giordano and Clarks. We aim at making sure the factories have safe working conditions and adhere to the laws of minimum wage and equal pay. We work with experienced pattern makers who have learned the art from earlier generations. Marche shoes are hand crafted with quality materials that are stitched and checked multiple times.
The journey so far and projection
Marche started with 3 online portals ,today after, just 5 months into its inception, we are available on 8 portals across idea. We are also finalising our collaboration with tata cliq and Ajio at the moment.
We aim at capturing the e-commerce market till the next half year post which we have plans to open our first store and pop up shops across various cities.