Undoubtedly, leather is a material loved by many for its durability, appearance and flexibility. Owing to these features, leather footwear is widely preferred. But choosing the best one from a multitude of brands out there could be quite challenging. Gauravi Rajauriya, a graduate from Footwear Design and Development Institute, shares some tips.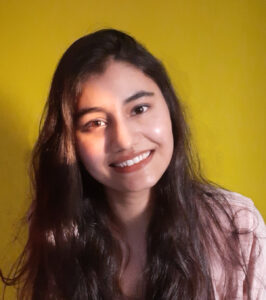 Type of leather
Most high-quality leather shoes depend on the type of leather for their appearance, and knowing the difference could help you choose better quality. Leather is categorized into some basic grades and majorly those are Full grain, Top grain, Suede. Full grain is the best quality leather and has tight porous nature whereas top grain is the second layer in chain and is similar to full grain but is a downgraded version of full grain. Top grain leather is not as smooth as full grain. You might have also come across the term Suede and Nubuck somewhere which is basically a type of finish to the split leather by sanding off the grains to give a velvety look. These types of leathers can come from any animal like calf, buffalo, sheep, goat, etc and can be processed further for textures and finishes.
Construction
If you buy leather shoes, which are a bit expensive, you would wish they last longer so construction plays a very important role to decide how long they would last. The most common constructions used in shoemaking are Cemented (gluing), Blake, Goodyear welted and PU injection method. Cemented method is generally used for sports and general category of shoes but for dress shoes Blake and Goodyear Welt is preferred as sole is stitched to the layers (upper lining and insole) of shoes in both the constructions. If we compare Blake and goodyear welt, Blake is lightweight, flexible, sleek and aesthetically appealing, goodyear tends to be long lasting, less flexible and heavier than Blake.
Touch and feel
Check the texture, feel to touch as this is one of the easiest ways to check the authenticity. Unreal shine or coating on shoes can be felt on touch. Leather gives more natural touch. Real leather has
porous texture and somewhere you would be able to see the very tiny pores while examining the shoes closely (except in suede).
Aesthetic
Leather is a natural material and variation in its natural texture adds up beauty. Shoes are finished to lift up the appearance. There shouldn't be variation among pairs. One should analyse the aesthetics carefully before investing. Expertly crafted shoes made up of fine leather will last long and the chances of wrinkles on upper or deforming of shoes would be less.
Sole
There are various types of materials from which shoe soles are made up of like Rubber, TPR, PU, Leather etc to name a few. Each material has different properties so sole can be considered a significant element before investing. Nobody would prefer leather shoes which can slip easily.
Comfort
If you are investing in shoes, to be comfortable is very much important. Cushioning gives better grip and Comfortable shoes gives you confidence to walk. A shoe should have a well-padded insole to be a perfect pair.
Lining & sock material
Leather lining and sock play a very important part in shoe life. Leather is natural material and its breathable nature eliminates the chances of bad odour.
Size
Most brands follow standard width, but if that doesn't suit you, make sure you choose the right size. If you have a broad foot, some brands offer wide fits as well. There are a total 9 widths available from which, D for men and B for women, is considered as average for approx. 90% people. It is not recommended to wear large size which is a tendency followed by most of the men and not even the small size which is followed by women as observed which is wrong. Generally, no two feet can be exactly the same in terms of length, girth and instep. It is recommended to go with a larger one if both the feet of yours aren't the same.
Composition label
Composition label provides you information about the materials used in shoes. The hide sign indicated leather, the woven sign indicates textile and the diamond shape with four corners is used to indicate other material like Rubber, Coating etc
Physical and chemical properties
If you have a general understanding of characteristics of most types of shoe leathers, you are likely to make good choices. Some leathers like Suede do not like water as it absorbs easily and leathers like Patent is water repellent but do not like too much exposure to heat. Shoe should be flexible and shouldn't get wrinkles easily. Leather shoes share some common characteristics but sometimes it is about investing in quality shoes which could last long.