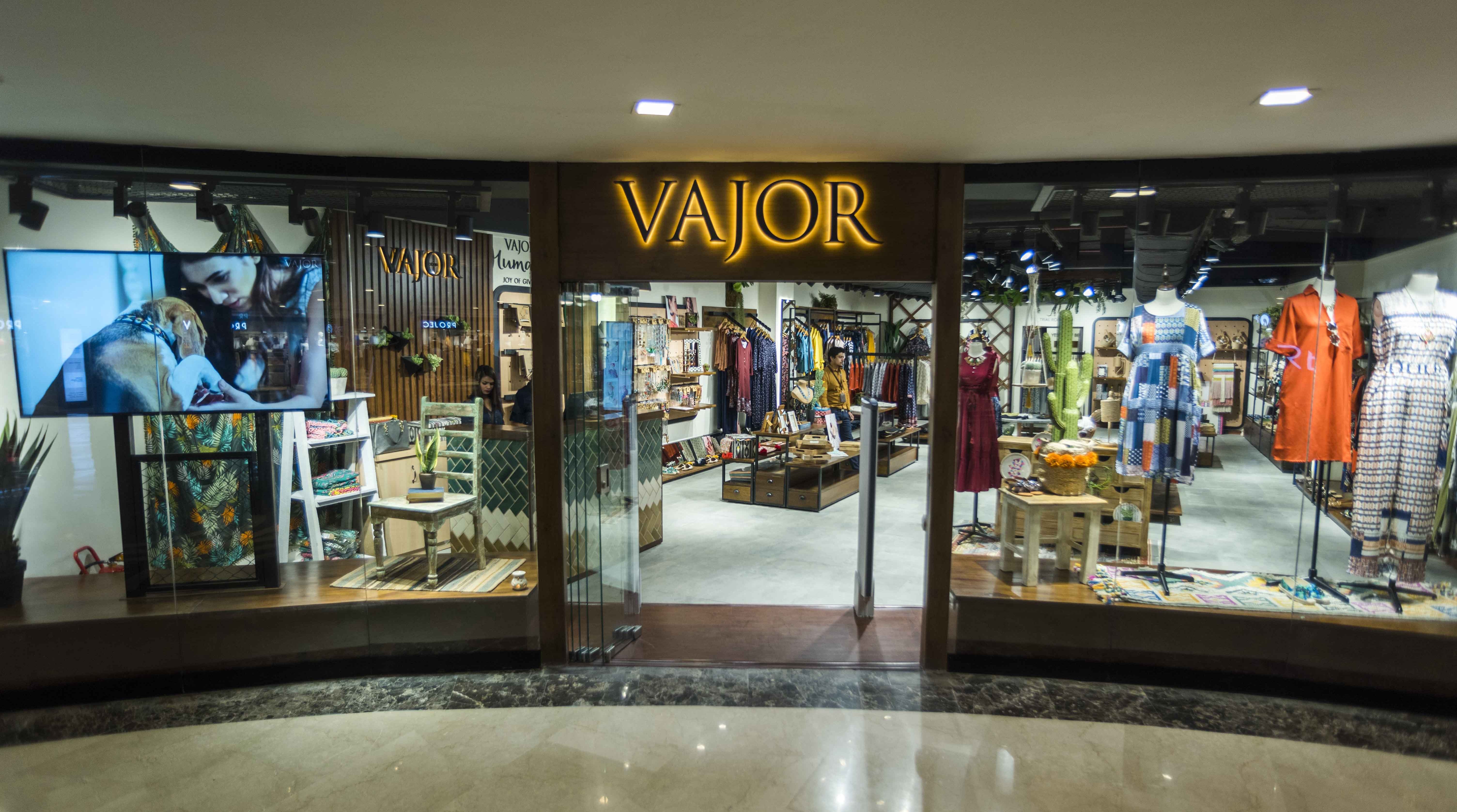 Vajor launches its Vajor Store at The Ambience Mall, Vasant Kunj in New Delhi. Spread across 1500 sq. ft, the store is a physical render of the Vajor website, clean, fuss-free, effortless to browse, equipped with the most coveted modern bohemian fashion and lifestyle products. It converges nature with a next-generation omni-channel experience, hence, blurring the lines between online and offline. The melting pot of the country, Delhi, will be coming to terms with a uniquely rich experience, with Vajor bringing in user-friendly and cutting-edge technology into its stores, something which will make the brand stand out from other retail stores in the city.
The brand has always been clear about its goals and after launching exclusive brand stores in Pune and Chennai this year, the brand is finally bringing the Vajor Story to the stores in Delhi as well. It will be reaching out to its consumers by providing a complete 360 degree experience. One unique aspect of the store is the dedicated "Story" zone wherein, each month, a section will be dedicated to narrate the story behind that month's collection through mediums like video screen, mood boards and a selection of key products. Each Vajor store incorporates awww.vajor.com touch-screen where customers can actually take a virtual tour of the brand and make any and every form of transaction. One can browse products online, get the touch and feel of the merchandise in store and then order at their convenience online or offline!
Speaking att the launch, Nathasha AR Kumar, Founder, Vajor said, "The essence is that a strong online channel and a technologically sound system can work very well in tandem with a vast store network, giving customers flexibility in purchasing and after services."
Vajor is known to do a collection every month, the store will be equipped with the best of Vajor clothing, footwear, accessories, decor along with a segment of Vajor Humane from the brand's most recent collections.