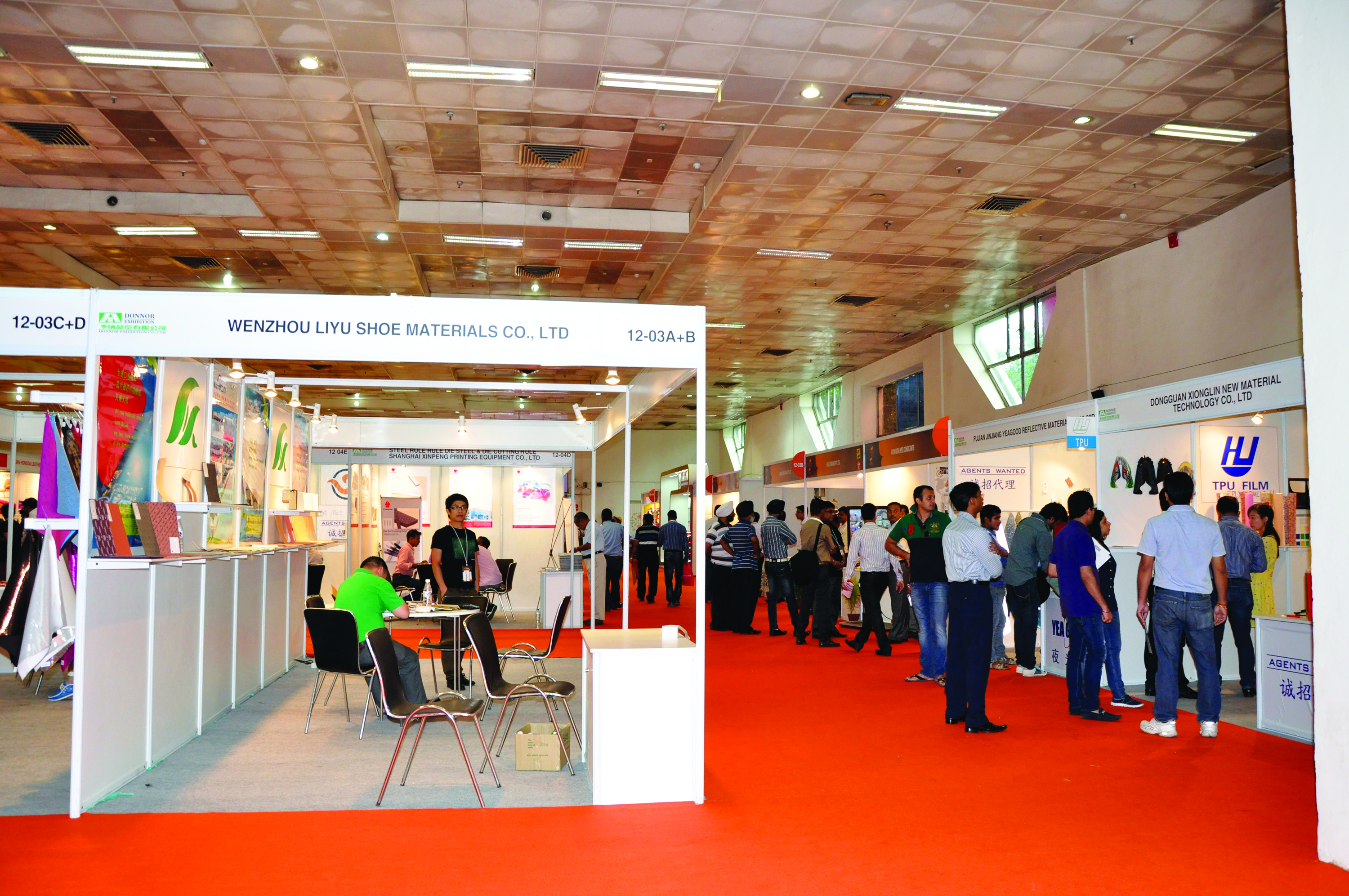 India International Footwear Fair (IIFF), in partnership with Shoes & Accessories, will be held in Delhi from Aug 5-07, 2016. India Trade Promotion Organisation (ITPO) will concurrently organize the sixth edition of International Leather Fair (IILF).
India Trade Promotion Organisation (ITPO) announced the second edition of the India International Footwear Fair (IIFF) which will be held in Delhi from Aug 5-07, 2016 in hall 18. India Trade Promotion Organisation (ITPO) will concurrently organize the sixth edition of International Leather Fair (IILF) in Hall 14, Pragati Maidan, New Delhi from August 05-07, 2016.
The shows will be co-sponsored by Confederation of Indian Footwear Industries (CIFI) and powered by Shoes & Accessories publication. IILF-IIFF 2016 will also be supported by trade associations like Council for Leather Exports (CLE), Indian Footwear Components Manufacturers Association (IFCOMA) and CSIR- Central Leather Research Institute (CLRI).
The fair will be inaugurated on August 5, 2016 by the presiding authority from the government and held in Hall 18 and 14 open to business visitors only. IIFF' Delhi 2016 is expected to cover a gross area of over 6000 sq.mtr, 250 plus footwear and ancillary exhibitors, including 30 plus from overseas mainly from China, Taiwan and far east.
At the last edition, IIFF maintained its lead position providing a vital platform for buyers and sellers alike in the synthetic materials, footwear, machinery and sector related segments. A comprehensive range of products and services relating to footwear industry – footwear, finished Leather, synthetic materials, footwear components, machinery and equipment, chemicals, software, publications, etc. were on display at the fair.
At the last edition, 6200+ business visitors attended the fair, out of which few attendees were overseas business visitors from 14 countries. The previous editions were frequented by visitors from Afghanistan, Australia, Bangladesh, China, Ethiopia, Germany, Hong Kong, Iran, Italy, Jordan, Libya, Mexico, Nepal, South Korea, Sri Lanka, UAE, UK and USA.

Display Category : Footwear, shoe components, finished leather, synthetic, chemicals, Adhesives, process technology, machinery and equipment, testing, software, Material manufacturing etc.
Date & Timings : August 05-07, 2016  |  1000 hrs to 1800 hrs. Daily
Gross Area : Approx 6,000 sq. mtrs.
No. of Exhibitors Expected : 250 (incl about 50 overseas )
Frequency: Annual
Special Features : Theme Pavilion
Media Coverage : Presence of large number of Indian and overseas media personnel & leather experts representing reputed trade publications across the globe.
International Buyers/ Press Lounge : International Buyers Lounge for the use of overseas buyers/ buying agents with facilities of computer, e-mail, cyber café. A Press Lounge for the use of media, press personnel with above facilities will also be available. Entry to lounge strictly to press personnel with a valid badge.
Who can visit the Show : B2B Event. Open only to business visitors, buyers, importers, cEO, Purchasing directors, decision makers, designers, wholesalers, retailers, Traders, manufacturers, buying agents based in India, etc. dealing with leather business (with business card)
Every year eminent jury members of associations and institutions felicitate exhibitors with 'Gold', 'Silver' and 'Bronze' trophies under the following categories: 1. Machinery & Equipment 2. Components 3. Chemicals 4. Footwear & Accessories 5.Foreign Sector 6. Footwear.
Nearly all the exhibitors and participants of the last edition had affirmed to participate in IILF Delhi' 2016 and the show is expecting 90% participants of 2015 edition to repeat their participation. All the past editions exhibitors had expressed satisfaction with the results, quality, number of visitors and the business generated during the fair.
India International Leather Fair' 2016 presents:
Wide ranging collection of leather from all sectors of the industry: Finished leather, Leather goods related to leather industries, synthetic material, leatherite and chemicals
Footwear components
Technology, software and consultancy
Machinery and equipment
Publication
The business visitors will surely be attracted to see the exhibits displayed by more than 250 companies, including over 50 from foreign countries.
Overview Export Performance and prospects
Among the top ten foreign exchange earners for the country.
Annual turnover of over $ 12 billion.
Exports: export of leather and leather products increased manifold over the past decades and touched US$ 5.91 billion during 2013-14, recording a cumulative annual growth rate of about 14.77%
(5 years).
Affluence of raw material: as India is endowed with 21% of cattle and buffalo and 11% of world goal and sheep population.
Employment intensive sector: providing job to about 2.5 million people, mostly from the weaker sections of the society. Women employment is predominant with about 30% share.
Second largest producer of footwear and leather garments in the world.
Strengths of Indian leather sector
Own raw material source – 2 billion sqft of leather produced annually
Some varieties of goat / calf / sheep skins command premium position
Strong and eco-sustainable tanning base
Modernized manufacturing units
Trained / skilled manpower at competitive wage levels
World-class institutional support for Design & Product Development, HRD and R & D.
Presence of support industries like leather chemicals and finishing auxiliaries
Presence in major markets – Long Europe experience
Strategic location in the Asian landmass
Emerging strengths
Design development initiatives by institutions and individuals
Continuous modernization and technology upgradation
Economic size of manufacturing units
Constant human resource development programme to enhance productivity
Increasing use of quality components
Shorter prototype development time
Delivery compliance
Growing domestic market for footwear and leather articles