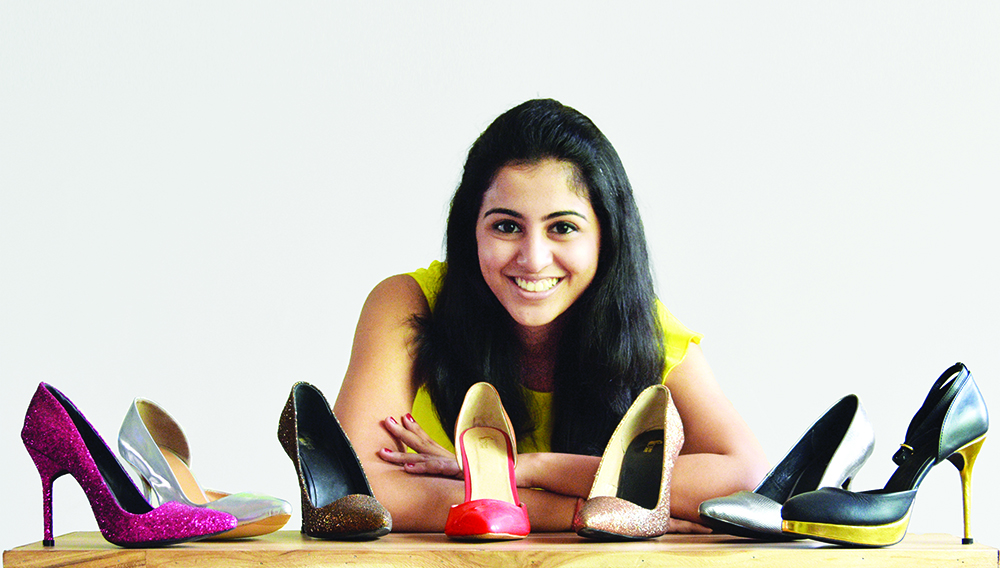 Mass customization is the new trend in retail, and the trend is catching up in India. Many view this as another e-commerce wave. Oceedee Shoes, a bespoke footwear brand, allows women to design their own shoes online. Our core competency is our online 3D design studio, where women can choose from amongst 250 unique styles, 30 premium leathers and 13 heel types, Neha Kumthekar, Managing Director of the company, told S&A.
Offering customized footwear online
Internationally, mass customization is the new trend in retail. In India this trend is slowly catching up and we want to lead the pack. It is the third wave of e-commerce after mass retailers and vertical retailers. Several international brands have been trying mass customization in their own different capacity and technology is the enabler that helps customers interact with brands.
At Oceedee, our core competency is our online 3D design studio, where women can choose from amongst 250 unique styles, 30 premium leathers and 13 heel types. Shoes are available in 8 international sizes. We aim to give women a seamless user experience of customizing, previewing and ordering their shoes online.
Idea and inspiration
The concept of Oceedee came about as an MBA project where my co-founder Anshul identified a market gap of shoes for women in India. There was always something missing in the shoe shopping experience. Either it was the color or the heel type or the size, something wasn't right! The idea of launching a high fashion footwear brand for women that offered customization and engaged customers through a state-of-art technology platform seemed like the perfect solution.
Anshul, being a shoe lover, had personally experienced this market gap and struggled to find the ideal pair that feels good and looks great. His real struggle began when he couldn't find the perfect shoe for my graduation ceremony.
To solve the problem for women in India, we set out to create a unique shoe shopping experience and conceptualized a high fashion footwear brand that allows women to customize their own shoes and never compromise on fashion again.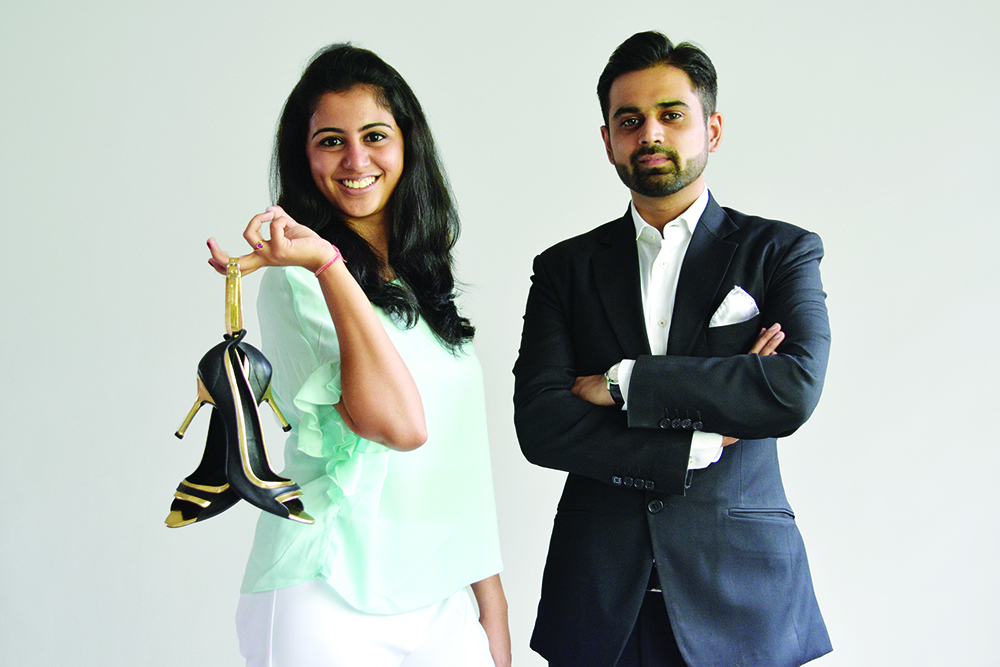 Uniqueness of the products target audience
The beauty of Oceedee is that every shoe designed is unique – you get to design shoes exactly the way you want. Relentless research has gone into understanding the market and identifying the design gaps. Our design team has spent a lot of time defining unique design cuts to achieve a balance in design and comfort. We also invest time and resources in getting the best quality leather in the variety that currently isn't available in the market. Oceedee is an accessible luxury brand for a modern woman between 25 – 55 years who is confident, independent, cosmopolitan and loves to always be in vogue.
Product collection
Our product range has a mix of classic styles like the ballet flats, pumps, oxfords, smoking slippers etc. and our exclusive designs that are showcased through our collections. Last month, we launched our Spring/ Summer '16 Collection that was inspired by the 90s and reintroduced some classic 90s trends like the block heels, mules, sling backs and animal prints with attributes of the modern world.
Overcoming the absence of touch-and-feel
One of our core values is 100% customer satisfaction. We have incorporated a variety of elements on our technology to assure a seamless process of designing and shopping the shoes online. Our customer representatives are just a call away and can help you at any point during the design process. Additionally, we offer a lot of flexibility to our customers through an easy return / remake policy. If our customer isn't happy with the product they can send it back to us within 48 hours.
Online feet scanning and ordering customized products in India
We see this happening in the next couple of years. In India, we have all the required infrastructure and technology to make it a reality. But first, we need to educate the consumer that shoe shopping can be done this way. The consumer currently does not know that shoes can be brought this way. We have a big tech-savvy consumer base that is a quick adaptor of technology.
At Oceedee, we want to create a new shoe shopping experience for consumers by offering exquisite designs that can be customised by using the latest technology available including 3D printers and scanners. We have plans in the pipeline to introduce some of these new technologies sooner rather than later.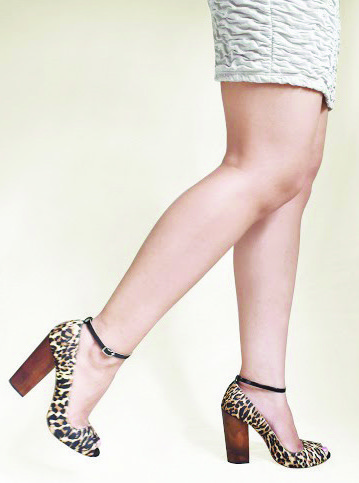 Challenges in dealing with customers
Being an online business our first challenge is getting our customers comfortable with our sizes and offering them a seamless experience of finding their best fit. We give our customers an option to either opt for standard sizes that are available in the market or opt for our custom size offering that allows them to get an exact fitting for their feet.
The other set of challenges is customers' understanding of customization. Sometimes we do get requests from our customers to make a luxury brand shoe design as it is. However, at Oceedee we strictly stay away from these requests as we are here to create our own brand and not to infringe on intellectual property of other high end brands. In such circumstances we understand the design essence that the customer is looking for in a shoe and come up with an exclusive Oceedee design to suit their needs.
Target growth
We are new to the industry as we have recently launched our brand. The plan is to increase Oceedee's footprints across the globe and to create a brand that competes with the best shoe brands of the world by carving out our own design space using the best of technology. We want to innovate and establish a seamless shoe shopping experience using cutting edge technology.