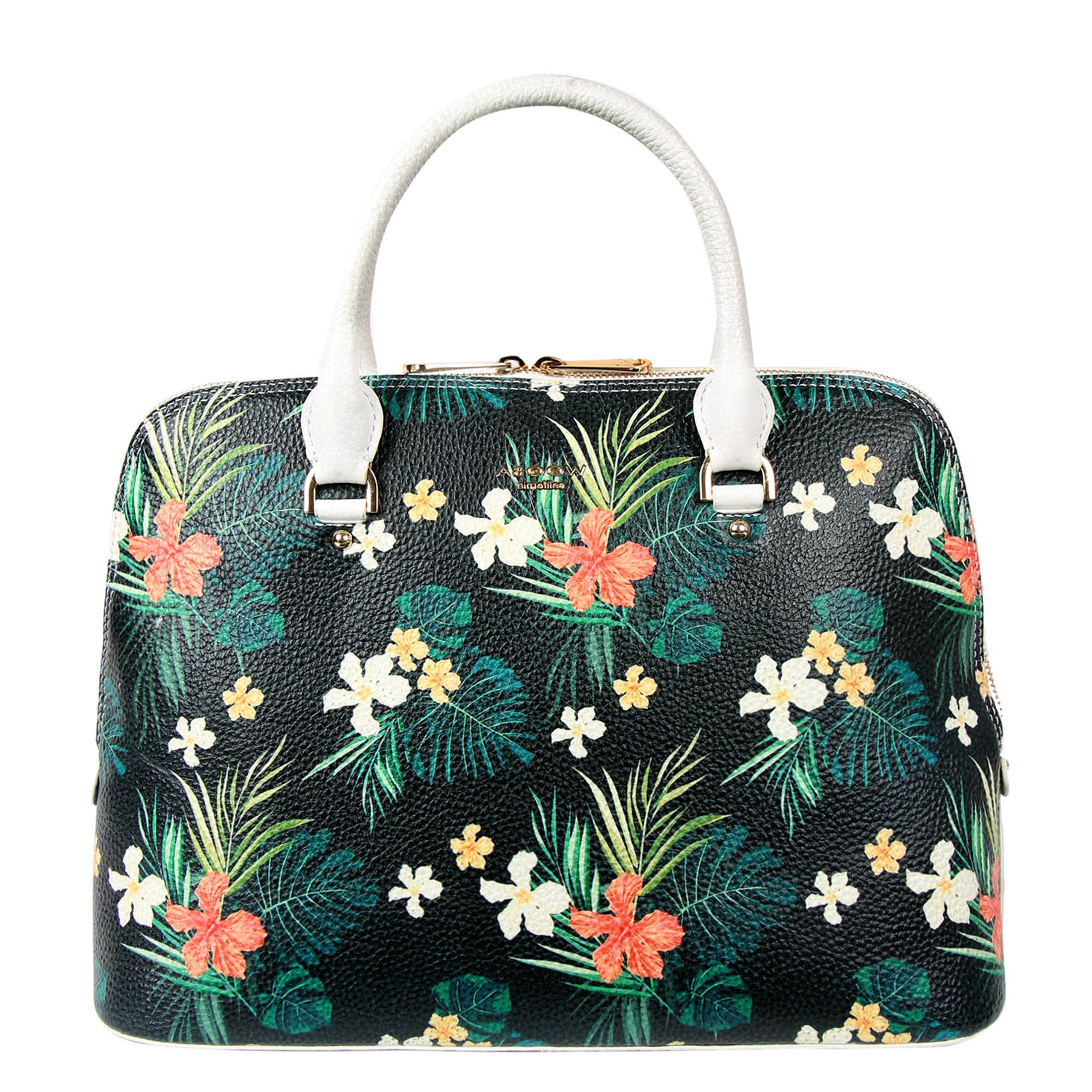 Drawn from a long list, Shoes&Accessories highlights some of the distinct accessories pieces that can help complete a sensible woman's beauty.
Swansind
Swansind introduces a globally inspired and innovative footwear line. It presents a range of Swansind footwear for women/girls who want to look perfect on every occasion. This classy and comfortable sandals and shoes are made with superior quality. Match them with your outfits and swirl gracefully in style wherever you go. Available at: www. Swansind.com
  Wooba by Da Milano
Kick off the New Year with a generous dose of indulgence with Wooba by Da Milano bringing you the perfect infusion of style and practicality with a wide range of hand bags, totes, slings and wallets this season. With something for every occasion, each piece is crafted with extraordinary artistry and fine details to spoil you with a choice of widest range of handbags to team up with your western and fusion looks. For more: www.damilano.com
                            Adawna
Dazzling white diamonds and brilliant amethysts are seamlessly carved in rich antique silver to bring out a stunning collection. The collection includes a magnificent array of classy cocktail rings and statement earrings, designed and polished to perfection. Team these flamboyant pieces with your evening look or dressy attire and be the show stealer of every party this season. Price:On Request Available at: Adawna & Sonal's Bijoux Design Studio
                             Dwarkadas Chandumal Jewellers
To celebrate the month of love, Dwarkadas Chandumal Jewellers presents the "Dazzling Love" collection that expresses love, and more. The collection features diamond and ruby earrings along with rings and necklaces to create an eternal romantic valentine collection. Beautiful intricate designs are distinctly elegant and fashionably versatile, bringing out grandeur, fervor and splendor. The majestic combination of diamonds and rubies marks this exquisite collection; while the brilliance of diamonds demonstrates loyalty with precious rubies reflecting the passion that conquers the season of love. Price: On Request
Winter Wonderland by Jaipur Gems
Taking inspiration and set against this white landscape, this sublime and majestic sight, Jaipur Gems has crafted a line of stunning, awe inspiring luxe jewels in White Diamonds only. An atmosphere and ambience of Frozen, Icy, Frosty, glacial and chilly is created in the sequence of baubles. Various forms, shapes, cuts and sizes like the Rose cut, Baguette, Pear shaped, Brilliant cut and Marquise diamonds are spectacularly articulated in the collection of ornaments which are phenomenal and impressive.The collection of jewels is truly mesmerising with jaw dropping pieces, one of them is a neckpiece which glazes a backdrop of, like a tree covered with its first snow. Availability – Mumbai, Coimbatore, Chennai, Dubai Stores. Price: On request.
                                                                       Romantic Marvels by Prakshi Fine Jewellery
Prakshi Fine Jewellery, the house of contemporary and plush jewels introduces its latest chic and pretty valentine gifting range for her. Gorgeous and dazzling accessories of understated charm, the collection are a classic melange of trinkets, ranging from dainty chokers, chic hoops, edgy stackable to mid rings. Unique yet simple, the range encapsulates contemporary approach and sparkling splendour of gleaming diamonds and rubies. Price: On Request