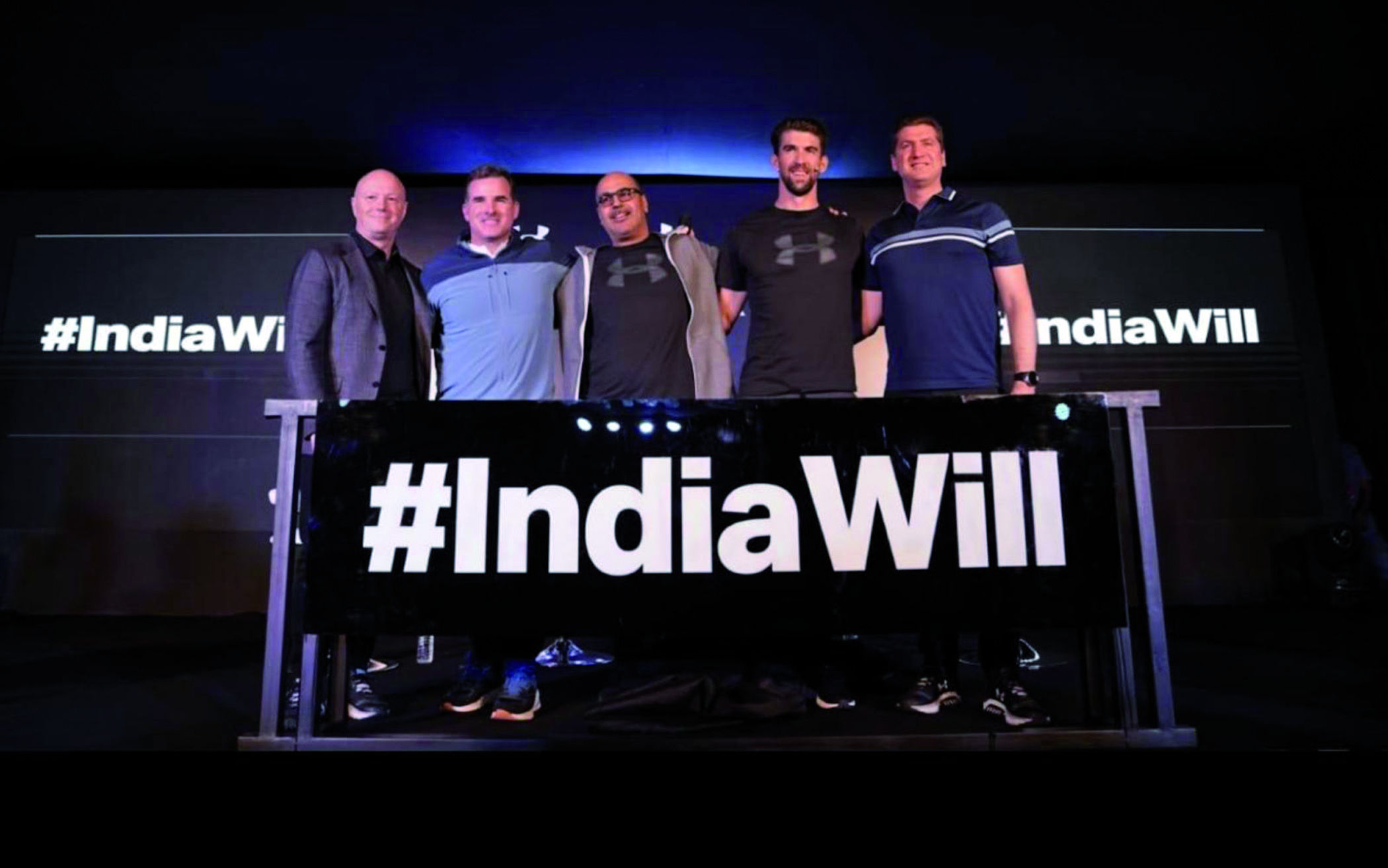 American sportswear company Under Armour has entered the Indian market by opening its store in New Delhi's DLF Promenade Mall in Vasant Kunj. The store was launched by swimming legend Michael Phelps, the company's Founder and CEO Kevin Plank, and President and COO Patrik Frisk.
Under Armour's India division will be overseen by Managing Director Tushar Goculdas, who previously served as Vice-President for Adidas.
Speaking at the launch, Michael said, "As a part of the Under Armour family, I'm excited to be here as we continue to push our mission to support athletes around the world in their training journeys. I work out every day for me to be me, and I'm encouraged to hear that physical activity is on the rise here in India. I am confident that athletes and fitness enthusiasts in India will perform better and train harder with Under Armour."
The New Delhi Brand House features UA's athletic performance innovations – including HOVR and Reactor – and will also offer the upcoming RUSH line of apparel. The store's distinct sections and forward-thinking design make shopping easy so athletes can focus on finding the best gear for their favorite pursuit, whether it's training, running, basketball or golf.
"We are excited to open our first retail location to introduce the Under Armour brand and our world-class athletic performance products to athletes in India. As a nation with a long, rich history in sport and an accelerating focus on health and wellness, we look forward to building a strong foundation for our brand in India and driving our ability to achieve even greater long-term, international growth," explained Kevin.
The Under Armour Brand House in New Delhi is located at 111-112, Ground Floor, DLF Promenade Mall, Vasant Kunj.