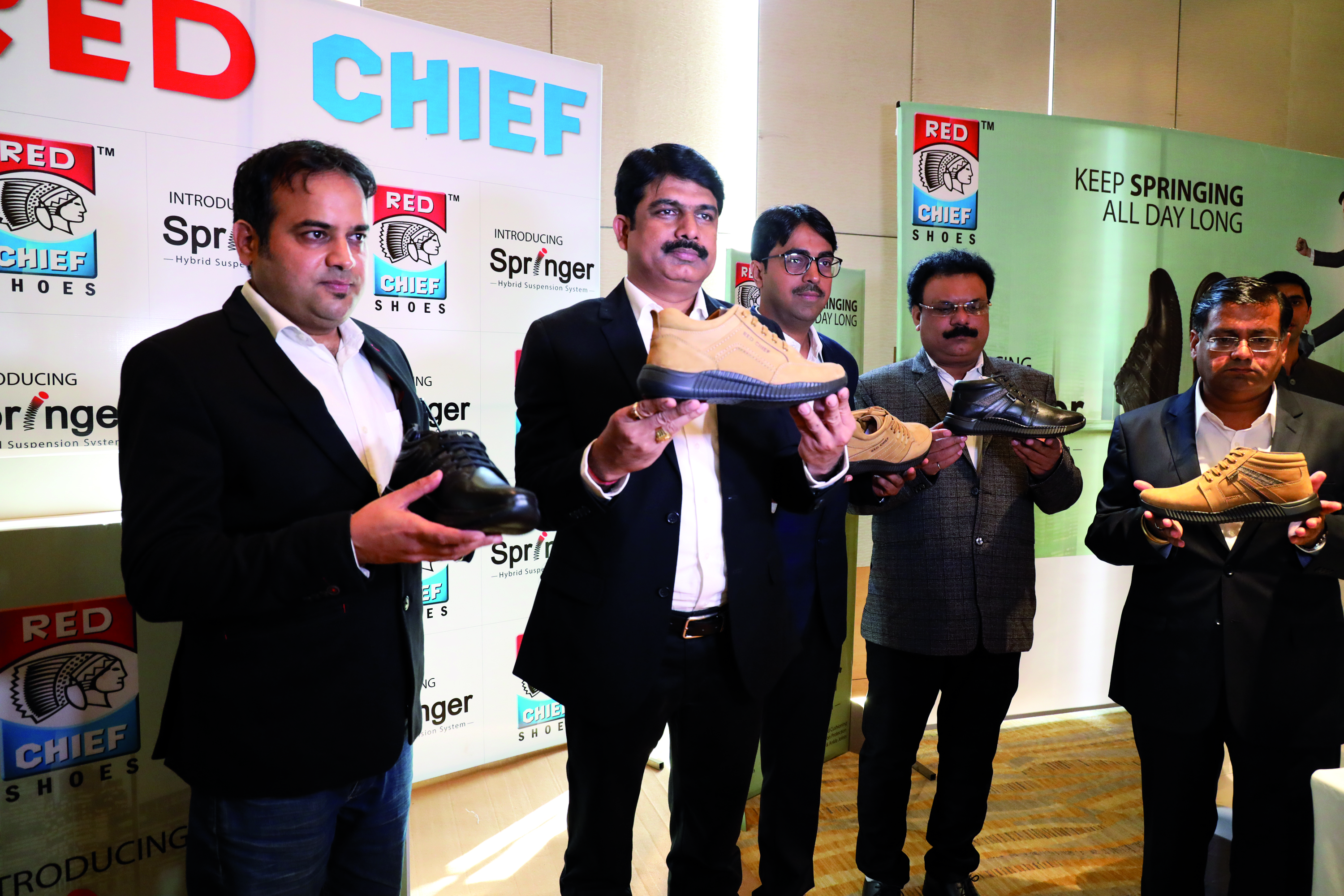 Red Chief, a subsidiary of Leayan Global Pvt. Ltd., one of India's leading footwear manufacturers, has launched Springer- lightweight , high performance, premium, semi-formal shoes which come with inbuilt Hybrid Suspension System and modern craftsmanship.
On this exclusive launch, Manoj Gyanchandani , Managing Director of the brand said, "Looking at the hectic life style we all go through day in day out , we specifically developed this range suiting to all walks of life and for all generations. This Hybrid Suspension System produces anti-gravity thrust, which gives our feet springy effect and keep us energized throughout the day. The sole is made of rubberized breakthrough PU technology, which offers great stability and excellent grip. There is custom made advanced cushioning footbed which provides not only superior comfort but add-on protection to our knee and ankle joints also."
According to Akhilesh Singh, its Chief Operating Officer, the Springer range is available at 150 company-owned exclusive stores, over 5000 multi-brand outlets spread across the country, and all leading e–commerce platforms.
Mention may be made that Red Chief is well-known for its genuine high quality footwear range which are manufactured in-house, at its state-of-the-art factories located at Dadanagar, Kanpur and Sidcul, Haridwar. The company also has its own tannery unit in Unnao, UP.