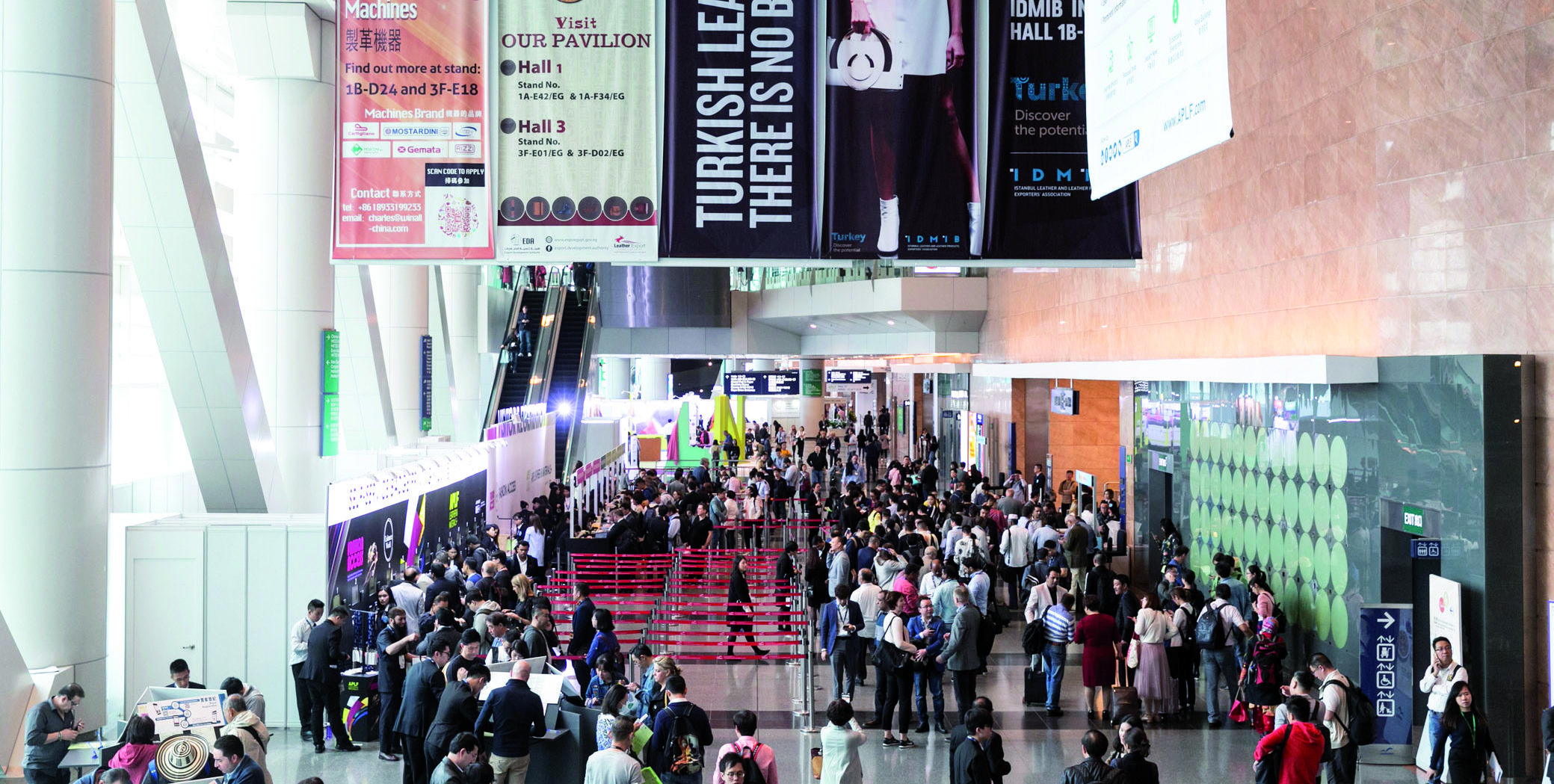 Asia's leading fashion accessories trade show- The Fashion Access will take place from 13thMarch to 15thMarch 2019 in Hong Kong.
Fashion Access is a prime destination for fashion sourcing populated by bags, handbags, travelwear, footwear, leather goods and fashion accessories.
In each edition, this trade fair draws international buyers who are on the lookout for professional and reliable Original Equipment Manufacturers (OEMs), Original Design Manufacturers (ODMs) and brands primarily from Asia. It is perfect for those who are not just looking for OEM manufacturers but also ODM and OBM services to outsource and subcontract their manufacturing to create fashion-driven collections of high-quality. The Fashion Access in Hong Kong is a semi-annual international fashion trade fair for bags, shoes, leather goods, and a wide selection of accessories. At this trade fair, exhibitors will present the latest trends, styles and colors of the coming season. This event is a platform and a must-attend for fashion designers and buyers. The emphasis is on a direct and personal contact which is supported by an accompanying program of seminars, forums, contests and industry awards.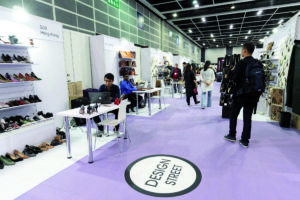 The event far outstrips the limits imposed by a mere fashion accessory sourcing trade fair. This extra dimension is vital for boutiques, retailers, wholesalers, distributors and even department stores to find fashion inspiration and be able to find and, more importantly, specify the designs they need for the upcoming fashion season.It is also a venue for discovering specialist manufacturers and a wide array of services which can customise and manufacture fashion collections and accessories to both design and brand specifications.
Celebrating its 35th anniversary, APLF Leather & Materials+ will take place at the Hong Kong Convention & Exhibition Centre (HKCEC) from 13 – 15 March 2019.
The leather exhibition will be part of a "Four shows in One" format with each show complementing the others. It will be completed by Materials+ where materials, components and accessories for the manufacture of footwear, leathergoods and garments can be found; Fashion Access will display a wide range of finished products such as bags, travelware, garments, footwear and other fashion accessories and finally, Cashmere World will complete the four shows line up as the only international trade fair dedicated to the cashmere and fine fibre industries. The integral nature of the total event will be supported by a series of seminars and forums covering topics of interest to both manufacturers, designers, distributors and retailers. Among them will be the Global Footwear Executive Summit, which will be jointly organised by APLF and the Footwear Distributors & Retailers of America (FDRA).
Features to look forward to at the March Event
With more than 30 years experience in organising trade fairs for fashion accessories in Asia, The organisers are fully aware that buyers of all types and especially designers require inspiration in the fast-moving world of international fashion trends. Bearing this in mind there are fashion events; workshops led by experts in each field; trend seminars and networking events where new contacts can be established.
Global Footwear Executive Summit
This important summit will take place on 12 March, one day before the start of APLF. The Global Footwear Executive Summit (GFES) will focus on developments affecting not only footwear retail but the whole footwear supply chain. Its scope will expand to cover more topics and include more panel discussions in a full day programme. The GFES will be jointly organised by APLF and the Footwear Distributors and Retailers of America (FDRA). With this partnership, the Summit will expand its scope to include topics on production and manufacturing.With the partnership the Summit will include topics on innovation, production and retailing. It also promised to be an event where footwear retailers, brands, manufacturers, sourcing companies, traders and trade media can gain valuable information from top players in the industry for business decisions.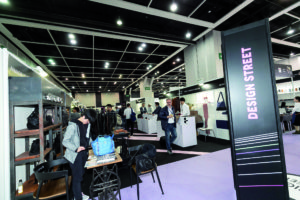 The Only Trade Event Dedicated to Cashmere and Fine Fibres
Cashmere World, held concurrently with Fashion Access, covers the whole supply chain of cashmere from raw materials to yarns to fabrics moving on the accessories. Key buying offices are regular visitors to Cashmere World as it is the only trade fair dedicated to cashmere and natural fine fibres. These buying offices include such prestigious brands such as Burberry, Hugo Boss, Armani, etc.
CASHMERE TREND SPACE
A dedicated area named Cashmere Trends Space will also feature the upcoming key cashmere and fine fibre colours for 2019-20, illustrating the upcoming trends through knitwear, cashmere and fine fibre samples.
APLF – Leather & Materials+ Voted No. 1 Leather Fair
APLF Leather & Materials+ is the world's most international leather fair based in Hong Kong and it was recently voted the Number #1 leather fair by top tanners surveyed in the ILM Tanners Business Confidence Survey published in August'18. Its sister fair, the All China Leather Exhibition (ACLE) came in third place in the same survey, indicating that the combined reach of both fairs as business platforms has received a high level of approval from the world's leading tanneries that participate in these events.