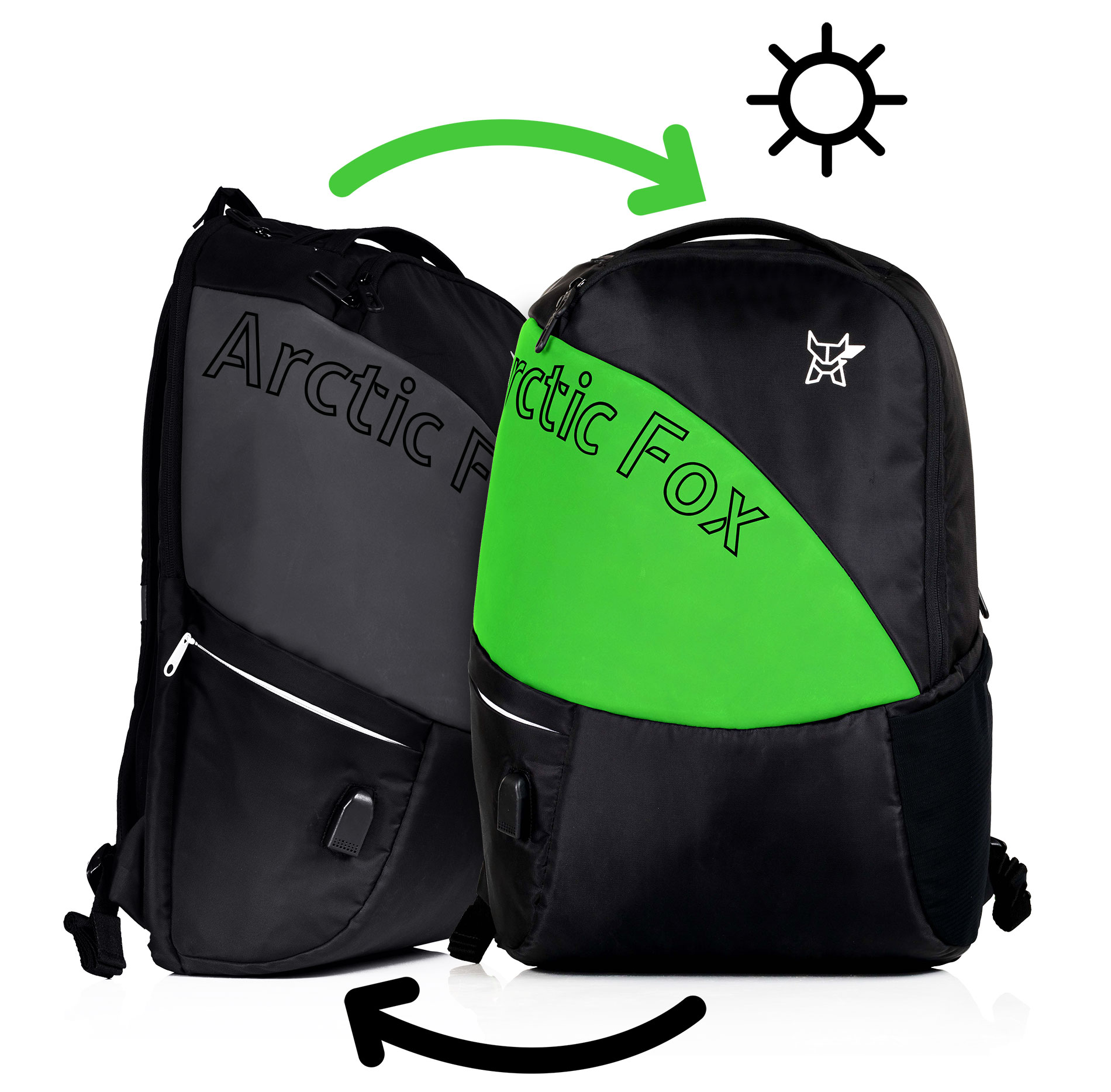 Arctic Fox has bought in a revolution in backpack industry by launching the colour changing bags, a phenomenon witnessed for the first time globally. After a year of rigorous research, the brand has come up with its range of bags 'CHAMEIL'- the next generation colour changing bags. These bags will surely add a lot of excitement in your daily routine and not to mention, making the bags and his owner a talk of the town. Designed with its heat-sensing technology fabric, this ultra-modern smart backpack starts changing to vibrant colour, the moment it is exposed to sun rays or for that matter to any source of heat.
Today every brand claims of launching high tech modern bags. So what makes Arctic Fox bags different? Arctic Fox has launched bags with built-in USB port. Considering the high charging demand of today's smart phones, a separate compartment for your power bank is made to make sure that you charge your phone hassle free, on the go. These colour changing bags are available in 4 different colors and can accommodate upto 15 inch laptops in its dedicated premium padded compartment. Chameil also comes with easy access pockets on the top and the sides, specifically designed for shades & accessories. So now carrying your backpack around with all your gadgets just got more convenient and cooler.
Considering that backpacks are supposed to be carried for longer duration, Arctic Fox design team has paid great attention to the user comfort with well-designed airflow system for comfortable back and Spandex padded shoulder straps for heavy-weight management that let you move around sleekly.
With additional rain cover, accessible pockets, roomy compartments, weather-resistant material, and the durable construction, the bag is a perfect for college students and is sure to capture the imagination of the vivid mind.
Sridhar Thirunakara, Founder, and CEO, Outshiny India (Parent Company of Arctic Fox): I'm very excited to introduce the brand Arctic Fox, primarily targeted at student segment and we have been working for more than a year on the product design with extensive research to understand the user behaviour and their day to day problems faced with the present product available in the market. Our core belief is that with relentless optimism and creativity we could solve any problem and achieve our impossible dreams.
The backpacks are available online at www.arcticfox.com and at all major MBOs.