The hallmark of the global footwear industry has been to provide newer technology to the wearer. The innovation has been relentless. From mid-sole cushioning in the 1970s to today's self-lacing shoes. But all this is a bit alien to the Indian consumer. Let's explore what innovation and branding opportunities are relevant for India.
– by Abhimanyu Mathur
The Global Footwear industry has always been in innovation-mode. The hallmark of this industry has been to provide newer technology to the wearer. Whether it was the materials used for cushioning the mid-sole in the 1970s or Nike's Air Max shoe in 1989, in which the Air Technology was visible, the innovation has been relentless. We now see around 20 different technologies that make up the running shoe that have been added over the years.
Today's Global Technology
More recently brands are taking technology to new heights; self-lacing shoe technologies from Nike called HyperAdapt 1.0 and 3D Shoe Printing for customization and increased performance. Let's not forget how multiple players, shoe companies and technology companies are all coming out with their own version of Smart Shoes.
The kind of technology that is being explored globally is just mind blowing.
How relevant is this for India?
But frankly, all this is so far removed from the Indian Footwear Industry. These technologies are unaffordable for most people in developed markets, let alone the value-conscious Indian consumer. Additionally, Indian manufacturers have several challenges such as, logistics, rupee appreciation, cheap knock offs and many more. But the outlook for the footwear industry is good. Because of increased disposable income and rapid penetration of internet and smart phones.
What's next for the footwear industry in India? As these global technologies are too far out for India. Let's look at opportunities that are more realistic, in terms of innovation and branding.
Here are three potential spaces. This is not by any means an exhaustive list. This is a just a sample.
Water-proof Uppers
For a country that gets such an intense monsoon in most parts, 'water-proof' materials being sold as uppers are not very common. There are a few 'water-resistant' materials being used. But they don't stand a chance in our monsoon. water invariably gets into the shoe. Water-proof materials like rubber that are used in India do not breathe and your feet sweat in them There is a unique material, that is not only water-proof but is also breathable, called Goretex or Polytetrafluoroethylene.
This material is a wonder material because it has 9 billion micro-pores in one square inch. That makes each pore 20,000 times smaller than a droplet of water and 700 times bigger than a molecule of water vapour. It does not let the water in but it allows any sweat to go out, making the material breathe.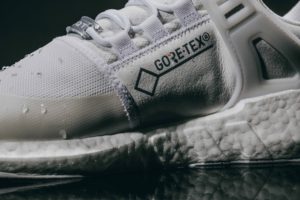 Goretex is used in jackets, pants, gloves and of course shoes. The material is widely used by brands like Adidas, Brooks, Ecco, New Balance, Under Armour, The North Face, Mizuno and many more. All these brands charge a premium for the shoes that use Goretex material.
For India, this is a big innovative and branding opportunity, but water-proof uppers have really not been significantly marketed.
Let's assume that this may not be affordable for the masses, but it certainly is a big opportunity, given the numbers of our upper middle class and the increasing disposable income.
This is a big unaddressed need in India, and hence a great branding opportunity for Indian manufacturers, especially in a country that faces heavy monsoon.
In-soles
It's another category that currently remains a prescription product, and its actual potential is tremendous. With a little bit of education, this component of a shoe has the potential to explode. People suffer from pain in their feet caused by lack of support in the shoes they wear. This is one most common problems. Some people are flat-footed. Some have a high arch. These issues lead to severe foot pain, and most people are not aware that this can be reduced with the right in-soles.
Let's not forget women who wear high heels. They probably suffer the most. But in-soles can help them too. Other products include special in-soles for people who stand for a good part of the day due to their jobs, or people who run. There are different types of in-soles for all these.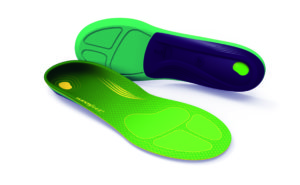 In the marketing world this is what we call an 'unaddressed need', or better yet 'multiple unaddressed needs'. All it requires is for a company to pick up the gauntlet and do some education.
The first entrant will always benefit the most. He will be seen as the leader, as the expert, and because of that it will be able to charge a premium over later entrants.
Laces
Shoe laces are not just a problem for kids below the age of 7 and hence for their parents, who have to tie them. It can be quite a hassle for adults as well. But there are options for this, stretch or elastic laces, which don't need to be tied. Once put on, you just need to slip your foot in. The American brand Hickies has launched these laces. They have different ways of putting on these elastic laces based on how tight or loose you want your shoe.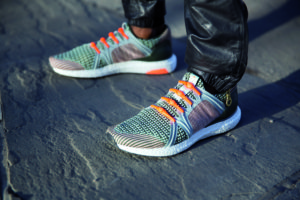 There are also other brands of laces, which are the normal laces you tie, but they have innovated and experimented in terms of designs, colours, shapes, lengths and thickness. They glow in the dark or sun; magnetic tips, so the tips stay connected; waxed laces, so they don't fray; water-repellant laces, anti-freeze laces and others. Mr Lacy is one such example.
Here is another space in the footwear industry that is relatively unexplored in India. This is not even an expensive product, and it can certainly be a place for people to express their individuality. This is an opportunity to bring some new news into the category and of course let's not forget 'convenience'.
Partnerships
While laces are separately available in India, they are not known or experimentative enough. As a shoe company, you don't need to reinvent the wheel here and invest in product development. Partnerships is an easy option. This is a good way for an Indian brand to get attention. We may not have the latest running shoe technology invented in India, but we can bring attention and excitement to our brands in many ways. When shoe brands partner with an innovative lace company, they will be able to charge a premium for it.
Components can take the lead
Why is branding left to the shoe brands? Why can't the component producers take the lead? In-soles, laces with water-proof uppers are relevant options for India. They can take the lead in building brands. It does require some education and market development though. But the upside of that can be tremendous.
Digital makes all this easy
More than ever, this is possible. With online shopping booming the way it is, it allows you to start small and grow. The online shopping wave is happening. You need to ride it. Create interesting spaces for yourselves, start having different and new conversations with your end-user using social media, build excitement in the category and for the brand. Be the first in your category. All it takes is some guts and gumption, and the glory is up for grabs.
Here is a short note on some new technologies in the Footwear industry
HyperAdapt 1.0 by Nike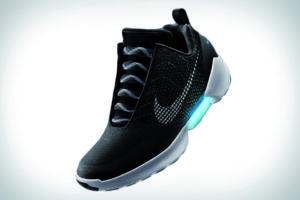 A self-lacing shoe that has a sensor under the mid-foot that tightens automatically when the foot is slipped into the shoe. It automatically adjusts the lacing, pressure and fit to the contours of your foot. There are buttons to tighten or loosen the shoe, so it can be to your liking. Guess what the price of this is? Only $720.
3D Shoe Printing
Big brands like Adidas and Nike are already 3D printing shoes. Adidas has tied up with a company called Carbon and their shoes are in the range of $300.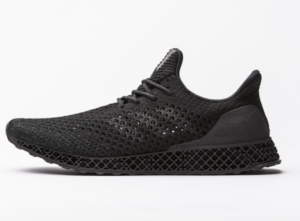 The benefit of 3D printed shoes is that it is customizable and hence it enhances performance.
Smart Shoes
Many brands like Nike, Under Armour and Adidas have launched Smart Shoes. Unseeming names like Xiaomi and Lenovo are also in the league. These are shoes which can count steps, distance covered, calories burned, pace, etc. and can also detect and differentiate between different physical activities like running, walking and climbing.
*The author of this article works at Lowe Lintas (part of the MullenLowe Lintas Group). He is a seasoned professional with over 2 decades of experience and over 15 years with the agency working on some of the agency's biggest clients and brands. Lowe Lintas is a leading advertising agency in India. It manages the most brands from India's Top 10 Most Trusted Brands.