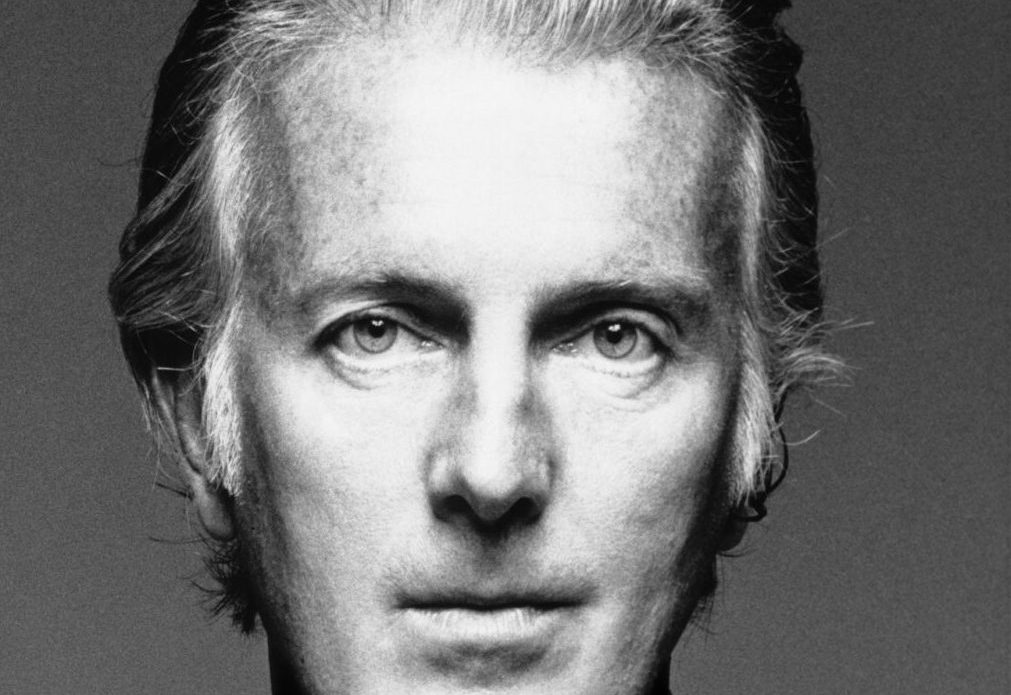 Designer Givenchy who power-dressed almost half of the world's women of substance has died at the age of 91. Marking his remembrance, we take you through some of the momentous phases of the aristocratic designer's life who took the fashion industry by storm when his eponymous label was launched.
The couturier whose name became synonymous with modern elegance has died at the age of 91. Count Hubert James Marcel Taffin de Givenchy was born in 1927 in Beauvais, France into an artistic Italian-French family of marquises, the Taffin de Givenchys.  Ennobled in the early-18th century in Oise, the Givenchy family's aristocratic roots are traced to 1713 and his ancestors designed sets for the Elysee Palace and the Paris Opera. He was a well-to-do count who attended the Ecole des Beaux Arts.  His maternal grandfather was the owner of the Beauvais tapestry factory; his great-grandfather designed works for that factory that are now in the Elysee; and according to some, his great-great-grandfather was a set designer for the Paris Opera.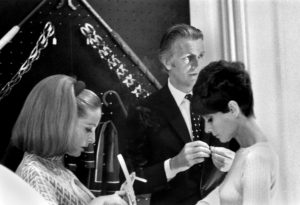 Givenchy launched his fashion career in postwar Paris in 1944 at the age of 17. He was trained under the Parisian designer Jacques Fath. The industry was taken by storm shortly after he launched his eponymous label in 1952.  His hallmarks were simplicity and discretion; even during the 70s and 80s, when overstatement and flamboyance claimed the industry.  His first collection championed the concept of separates and featured flawlessly detailed embroidered pieces, chic silk prints and sophisticated ball gowns. This immediately drew international attention.
What brought him further global recognition and turned him a household fashion name was when he famously dressed Audrey Hepburn for a couple of her better-known films, Breakfast at Tiffany's being the chief among them. What followed was several celebrities clamoring for 'the Audrey look'.  Givenchy continued to style her outfits for more films, and thus their friendship grew and endured until Hepburn's death in 1993. In an interview with the Daily Telegraph, he said, 'It was a kind of marriage. Little by little, our friendship grew and with it a confidence in each other. There (was never) any criticism of the other person, no upsets."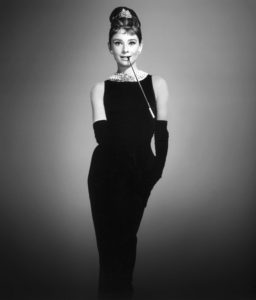 Among the celebrities who clamored for "the Audrey look" included actress Elizabeth Taylor, Princess Grace of Monaco and Jacqueline Kennedy Onassis. When Jacqueline accompanied her husband during a visit to France, she turned to Givenchy to help her dress. He was quoted, "It was not the same relationship or friendship that I had with Audrey. The American people felt emotion for Jackie, but they preferred to have an American couturier design her dresses when they came to France for a state visit. He admitted that all the fittings were done in secret. Then after the event at Versailles, the first lady sent him a note saying that General de Gaulle complimented her: Madame, this evening you look like a Parisienne.
A short list of a few of the ladies Givenchy dressed includes Lauren Bacall, Ingrid Bergman, Maria Callas, Marlene Dietrich, Greta Garbo, Gloria Guinness, Dolores Guinness, Princess Salimah Aga Khan, Rachel Lambert Mellon and the Duchess of Windsor. In other words, Givenchy power-dressed almost half of the twentieth century's most powerful women.
In 1988, Givenchy gave up the fashion house. He once said, I am happy, because I did the job I dreamed of as a child. Since then it has been under the ownership of luxury goods group LVMH where he has been succeeded by designers including Alexander McQueen and Riccardo Tisci.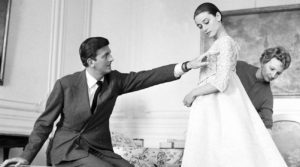 The founder finally retired after his final collection in 1995. Today, his label continues to remain relevant and strongly innovative, and incredibly popular among celebrities such as Beyoncé, Kanye West and Rihanna.
To the legend we say, farewell, the count of fashion. Your creations, that defined the relationship between designer and muse, will continue to live on.