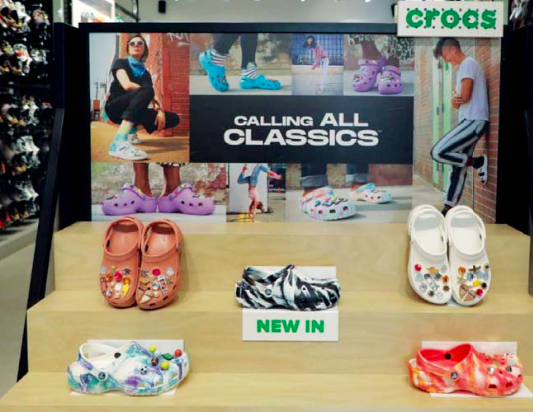 The Delhi NCR store is spread across 950 sq. ft, the biggest Crocs store in India.
Crocs, Inc. the global casual footwear for women, men, and children, recently launched their biggest store in India. Spread across 950sq. ft., the new store at Connaught Place, New Delhi has taken inspiration from the brand's global concept and instantly transports you to a world of style as you walk through the vibrant and energetic store. The Crocs store showcases the recently launched collections along with an array of styles which include Classic clogs, sandals, slides, and flips suitable for all age groups.
The launch of the new store saw some unique and engaging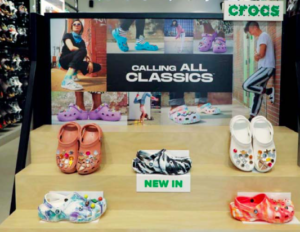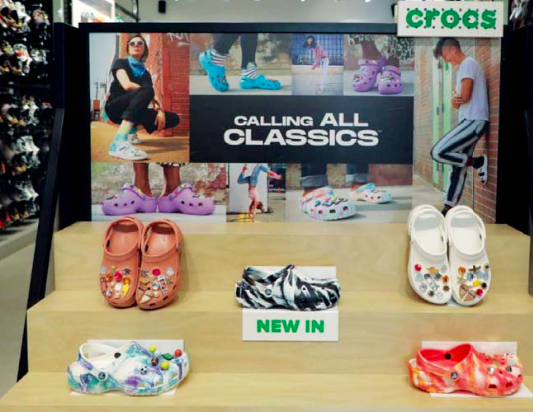 activities for their customers. From live music to photo ops, live mannequins and graffiti artists, they had it all to create a memorable experience for everyone who walked in. The store welcomes you with the massive Classic wall, the icon of the brand. Original, versatile and comfortable, it's the iconic Classic clog that started a comfort revolution around the world. Crocs Classic clogs offer lightweight Iconic Crocs Comfort, a colour for every personality, and an ongoing invitation to be comfortable in your own shoes. With 26 holes in a pair of Classic clogs, the footwear can be personalized using Jibbitz shoe charms. Jibbitz charms are a fun, symbolic and sentimental way to represent your unique self to the world. They are little images, letters, sayings, characters, and bits of pop culture mounted on a post to pop into the holes of your Crocs Classics.
The new Crocs store at Connaught Place also showcases the LiteRide collection, inspired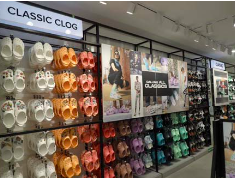 by the current and booming athleisure culture. The LiteRide collection is the newest revolutionary closed-cell material for light-weighted shoes featured in the collection. Made with equal parts science and magic, the foam shoes in the LiteRideTM combine comfortable sink-in softness with airy lightness. The store also has an elaborate collection of flips, sandals and slides. These are perfect for chilling at home or going for a stroll. Made from Crocs' original Croslite foam, all the women's sandals are incredibly lightweight and comfortable, giving them all-day wear- ability for when you are out and about.