Sanghavi Shoe Accessories has been able to maintain its dominant position in the Indian market by being able to provide world class products anytime and anywhere. It is the only last maker in India to use CNC machines made by Newlast. The advent of fast fashion means that customers expect new styles in the shop or online every time they visit. Our standards ensure that there is no compromise on either looks or comfort and aims to reduce the large lead times normally seen in last development, its Director, Paritosh Sanghavi, informed S&A.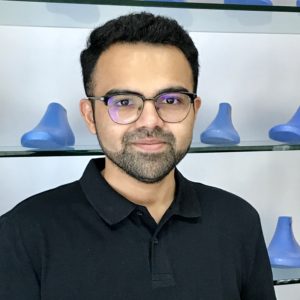 With several major footwear brands already manufacturing in India, how much has the demand for last gone up in the recent time?
We have been associated with and nominated by various top brands like Clarks, Hush Puppies, Deichmann, Pentland for several years, and many of the top new brands entering India like Zara, H&M, Topshop, Mango are working with us as well. We are also working extensively with top domestic brands like Catwalk, Metro and Ruosh.
The advent of fast fashion means that customers expect new styles in the shop or online every time they visit. This, along with increased cost of shoe production in China and the steady growth in capacities in Indian footwear industry, means that we have seen over 50% increase in production in the past 5 years. We are anticipating another 20% increase in production this calendar year due to increased capacity in our Vellore unit.
How has Sanghavi managed to stay ahead in the competition? Kindly explain.
Sanghavi has been able to maintain its dominant position in the Indian market by being able to provide world class products anytime and anywhere. Sanghavi has, across all locations, CNC machines made by Newlast, which is the manufacturer of choice for every top European, Asian and American last maker. Our multiple locations, market leading capacity and delivery time mean we are the preferred choice for top brands, several of which we have nominations for. The technical team at Sanghavi has extensive experience in the footwear and last making industry allowing us to give exact shape to a customer's vision and also ensure a perfect fit for the user. Our standards ensure that there is no compromise on either looks or comfort and aims to reduce the large lead times normally seen in last development. We use high quality Italian hinges and top-grade plastic to ensure that the lasts retain their quality and shape during the entire production cycle and then some, as we recognise the tremendous cost a manufacturer has to face if there are defects in the last. Our annual collections designed in collaboration with reputed heel and sole makers means all customers have affordable and convenient access to latest styles. We understand that the last is the heart of the shoe, and take pride in our role in helping the designer realise his or her vision.
How strong is the competition from major markets like China?
Lasts are a very bulky, and hence costly product to move across large distances. We actively collaborate with last makers from Europe, China, Taiwan, Vietnam etc. using data transfers courtesy of our shared Newlast technology. As a result, the customer can get the same last anywhere in the world at the best price sans import duties. We are also developing our capability to make high tech lasts which are needed for robotic production.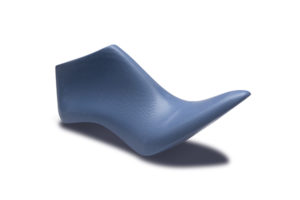 You have production units in some regions. What's your aggregate production capacity, and how much of it is for the Indian market?
We have units in Agra, Vellore, Chennai and Kanpur along with a sales office in Mumbai. Our aggregate production capacity right now is 3000 pairs a day with the bulk of that being produced in Vellore and Agra. Majority of this production is for the Indian market although we also cater to several customers in Africa, South Asia and Europe. With the increased demand from North India, we are planning to add capacity in the Delhi NCR region to better serve our customers there.
From which segment of the footwear industry do you get higher demand? And who are the prominent clients?
Being in last maker with a pan-India presence, we cater to several customers from every segment from every region. Currently, the largest share of our orders comes from men's fashion. Some of our prominent customers are Farida Group, KH Group, Tirubala, Tata International, Sara Group, Metro & Metro, Gupta Overseas, Dawar Footwear, Roger Industries, Ram Fashions, Drish Shoes, Superhouse, Mohib Shoes & UNISCO.
The market has not been doing very well. How hopeful are you about its recovery?
The erratic weather pattern in key export zones accompanied by the after effects of the recession has led to muted growth in the industry for the past few years. However, we are optimistic about the future of the industry with the entry and rapid rise of fast fashion. The Indian footwear ecosystem is uniquely suited to fulfill this demand with its agile nature and ability to economise production of the small lots typically required by these new brands. The labour-intensive nature of the industry also means it will be the beneficiary of targeted government schemes which will allow manufacturers to invest cost effectively in new efficient and green technology. The returning emphasis on footwear as a fashion item as seen by the rise in the sneaker culture coupled with increased purchasing power of the Indian millennials means there are several avenues not yet fully explored by the manufacturers. We are already experiencing strong growth this year and our optimistic that the overall trajectory of the industry will move upwards.
Many in the industry were left disappointed and now are more or less confused with GST. What's your take on it?
A majority of our customers are large exporters and domestic players who made the switch to GST fairly easily along with us. We believe a majority of the pain and disappointment in the sector, as with all industries in the country, was with the unorganised sector – one that we don't have any notable exposure to. One issue we have seen in the transition to GST has been the problem of refunds to exporters not being credited in time – however we are confident these are just teething troubles. On the other hand, we have not yet seen any major benefits yet of moving to this new regime but remain optimistic that the overall structural reforms in the economy will make it easier to do business in the future.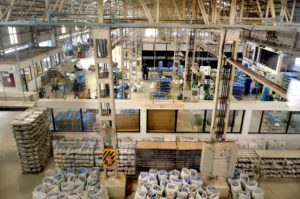 How much growth are you expecting in the segment in India? In this landscape where do you see Sanghavi?
Sanghavi is ve
ry optimistic about multiple sectors in the footwear industry. The American market has grown leaps and bounds in the last few years. We lost a lot of business from Europe due to the increased competitiveness of local manufacturers but we are seeing steady if unspectacular growth there recently. One sector we have not explored fully but are excited about is the higher end domestic market. Our market research has shown that Indian millennials are more aware of footwear fashion than ever before and have the means and the will to make significant purchases with a spend rivalling that of an OECD consumer. This also means that they are not averse to comparing domestic shoes to their imported counterparts in terms of style and fit. In this market, Sanghavi sees itself as working with manufacturers of all markets and sizes to standardise their fitting thus ensuring better customer satisfaction and reduction in costly returns. We already have standardised fittings for several leading brands and are coming up with our own standards suited to the Indian consumer.
What new markets are going to target? In India, how much of the market share is yours?
We are currently focused on catering to our existing customers, several of whom have increased their capacity in recent times. We also have introduced additional capacity in our Vellore unit, increasing our production by another 500 pairs a day. In the meantime, we are developing capability to make gripper plate lasts to cater to specific customer needs. Anticipating growth from online stores, we are developing ready styles and standards to ensure faster turnaround. Thanks to the efforts of the hard working folk of Team Sanghavi, we have continuously retained over 60% market share over the past several years and this has gone even further up in the past year with several new brands choosing to exclusively work with us.