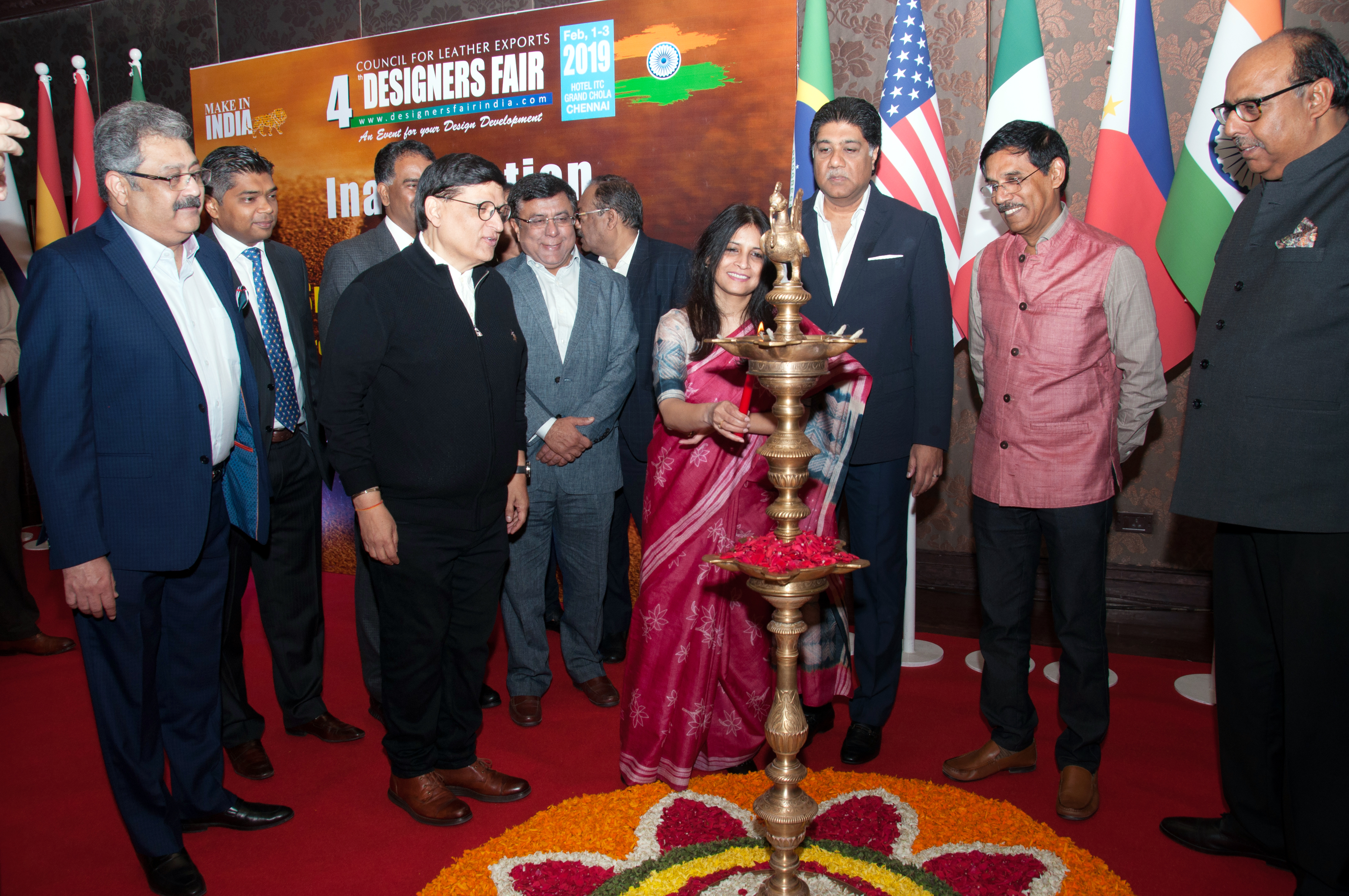 Part of Council For Leather Exports' largest design and manufacturing components event, Designers Fair has it all. Meet leaders in latest and forecasted product designs, explore options in materials design like soles, lasts, printed leathers etc., and interact withg lobal professionals from internationally acclaimed design companies at ITC Chola, Chennai.
Make your design concept a scalable reality in 2020
The innovative exhibition strength lies in the coherent ability of exhibitors' designs to transcend the mere presentation of products into an experiential process that informs and educates while creating designs content. Designers Fair, which falls under the umbrella of Council For Leather Exports(CLE), will showcase some of the upcoming fashions worldwide. The three-day event will host 40 plus designers, 250 plus business visitors and a world-class show for the participants of the fashion. At the last edition, more than 38 international designers and seven national designers showcased their designs. The international designers came from countries like the USA, Italy, Russia, Spain, Turkey, the Philippines, Portugal, Hong Kong and Brazil. CLE had hosted distinguished government officials chief guest Sanjay Chadha, Additional Secretary, Department of Commerce, and Nidhi Mani Tripathi, Joint Secretary, Department of Commerce and guest of honour Anil Agrawal, Joint Secretary, Department for Promotion of Industry and Internal Trade at Designers Fair.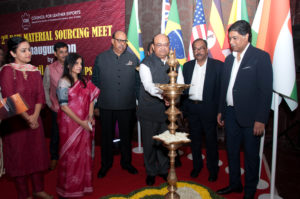 Aqeel Ahmed, Chairman CLE reiterated that the objective of the fair in India is to inspire and elevate the 'design capabilities' in the country. "Innovation and design is the key," he remarked. "Design and breakthrough innovations can play a pivotal role in positioning of leather and leather product industries in the global arena by value addition apart from enhancing competitiveness. I am in a very privileged position as Chairman. I would like to get more participants and visitors to meet, greet, interact with, work alongside and facilitate the designers to initiate their business associations in India." The venue promises a luxury ambience, networking receptions, one-to-one business matching for buyers, industry seminars and much more to derive maximum benefit in a more defined and meaningful manner.
Rajesh Sehgal, Convenor, Designers Fair said, "The show helps many manufacturers to avert the high cost involved in travelling, as many kit providers and designers showcase the latest design development projects for the leather industry under one roof, by bringing in overseas and Indian design talents. The fair provides opportunity to Indian companies to explore long term business tie-ups with renowned designers not only on creating new designs but also training their in- house designers as well. Since the 1st edition of the fair its significance has been great, and had already laid a strong foundation."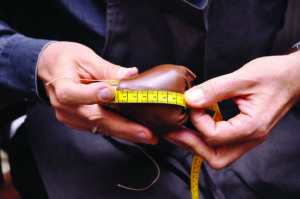 Products in display would range from designs of shoes, soles, bags, leather, textile and accessories.The fair would be held concurrently with India International Leather Fair in Chennai which is also organised annually by CLE. Designers Fair has grown to become the largest platform in the country. This time overseas and Indian designers and design institutions are expected to display their wide range of designs of leather products and footwear. According to Aqeel, "Design Development plays an important role in enhancing our production and exports under Make in India. I am happy that Designers Fair 2019 had received a tremendous response. We are in the process of confirming designers from various countries to participate at the show. I am sure that we will be witnessing the largest ever Designers Fair in 2020.CLE would like to thanks Department of Commerce, Ministry of Commerce and Industry, Govt. Of India for extending financial assistance for organizing this event."
Indian Leather Industry – Overview, Export Performance and Prospects
According to latest data of Directorate General of Commercial Intelligence and Statistics (DGCI &S), India's exports of leather, leather products and footwear have decreased from Rs.162714.34 million in April – August 2018 to Rs.157845.27 million in April – August 2019, registering a decline of 2.99%. In dollar terms, exports declined from $2398.44 million in April – August 2018 to $2276.39 million in April – August 2019, declining by 5.09%. Two major factors, namely global economic slowdown and reduction in prices of basic raw materials (hides and skins) have contributed to the overall export decline from the sector during the first 5 months of this financial year. Though the leather footwear, leather garments, saddlery & harness and finished leather segments have shown decline, CLE Still believes that this is only a temporary phenomenon and exports of these sectors will also pick-up. There are several positive aspects in the current export trends. The leather goods segment has shown a health growth of 6.6% while the non-leather footwear segment is showing a significant growth rate of 42.74%. Export has registered positive growth of 2.32% in dollar terms to the major market of USA.  Exports to potential markets like UAE. South Africa, Chile, Mexico and Saudi Arabia have shown positive growth in dollar terms despite the challenging global scenario.With an annual turnover of about $17.74 billion, the export of leather and leather products increased manifold over the past decades and touched $ 5.74 billion during 2017-18.
The leather industrial sector comprises tanneries and factories transforming leather into a variety of consumer products such as footwear, leather garments, leather goods and accessories, gloves, etc. Apart from the quality of raw materials, the process of its conversion into leather and later, of the design, product development process of manufacture of products plays a key role in adding value to it. The leather industry is bestowed with an affluence of raw materials as India is endowed with 20 percent of world cattle and buffalo and 11 percent of world goat and sheep population. Added to this are the strengths of skilled manpower, innovative technology, increasing industry compliance to international environmental standards, and the dedicated support of the allied industries. The sector, being an employment intensive sector, is providing employment opportunities to about 4.42 billion people mostly in the weaker sections of the society. Women employment is predominant in leather products sector with about 30 percent share.
Clusters and Manufacturing Units
The major production centres for leather and leather products in India are located in the sates of Tamil Nadu-Chennai, Ambur, Ranipet, Vaniyambadi, Vellore, Pernambut, Trichy, Dindigul and Erode; West Bengal- Kolkata; Uttar Pradesh – Kanpur, Agra, Noida, Saharanpur, Maharashtra-Mumbai; Punjab-Jallandhar; Karnataka – Bengaluru; Telangana – Konoor, Warangal; Haryana- Ambala, Gurgaon, Panchkula, Karnal
and Faridabad; Delhi; Madhya Pradesh – Dewas; Kerala – Calicut; Rajasthan; Jaipur; Jammu & Kashmir; Srinagar. A total of 2502 manufacturing units from all over the country have been registered with the CLE who are expected to visit the show. Apart from exporters, a large number of visitors are expected from the retail sector.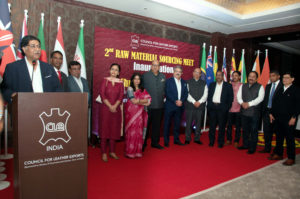 VISITOR ANALYSIS
The exhibition is expected to see a larger number of serious and professional buyers with targeted business interests. Manufacturers, retailer brands and retailers from major manufacturing states and retailing cities of India are expected to visit the fair to source as well as ideate to create new product lines. Many repeat visitors, who are already aware of the show and would want to check if any there were new streams of business that could be opened. Last year the quality of visitors in terms of professionals and decision makers was higher which pleased the exhibitors as well. The targeted visitor promotion strategy saw good results in terms of the business visitors who attended the exhibition. The fair also hosted a seminar on doing business with India. The topic covered was the 'Global Perspective on Indian Leather and retail industry." 100 plus industry stalwarts attended the forum to gain first-hand knowledge about business in different sectors.
FORUM 2020
Last year the Conference on 'Global Perspective on Indian Leather and retail industry" was a runaway hit with the industry. Since the leather sector manufacturers operate in an innovative, rapidly changing industry, the importance of thought sharing is obvious, and Aqeel is determined to achieve this for the sector.
2020 edition is yet again expected to be an invigorating session on the sector. In the context of the highly volatile world economies and concerns over low market consumptions, it is critical that manufacturers and exporters share their views and opinions, the forum discussion is meant to spur debate and catalyse new bonding across retail business, government and manufacturing export sector.