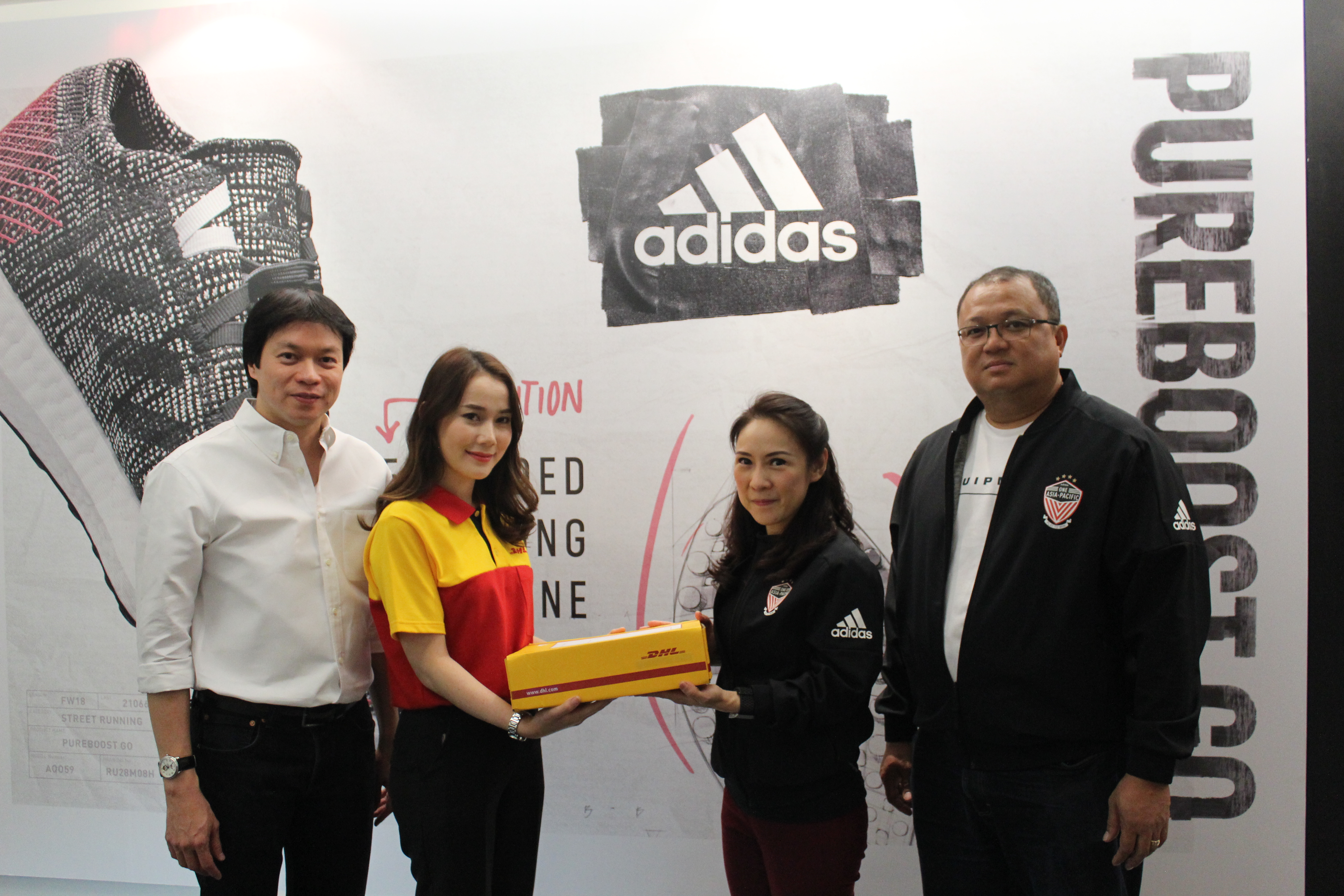 DHL eCommerce, a division of the world's leading logistics company Deustche Post DHL Group, has facilitated growth of over 40% for adidas Thailand's retail revenue by enabling deliveries for the adidas.co.th site. The e-commerce channel was launched in June 2015 and since co-operating with DHL in May 2017. Thai consumers are able to have their purchases delivered same-day or next-day within greater Bangkok and 2-3 days to other remote areas.
adidas.co.th offers a wide range of adidas products including limited edition items which may not be available in the physical stores. Customers can browse online and shop for unique styles and sizes without having to hop from store to store. With 18 physical stores across Thailand, DHL eCommerce will begin to leverage adidas' retail footprint for e-commerce fulfillment by picking up orders from adidas stores and delivering to customers by Q2 2019.
Jirot Paowisit, adidas' Senior Manager of Operations for Thailand said, "E-Commerce is making a true impact not only in the way we sell and deliver our products, but also in how we engage our consumers. We are pleased to make adidas products more easily and conveniently available and we are excited to work with a strong logistics partner like DHL. Besides the excellent delivery service to our customers, their solutions have enabled us to fulfil more orders a day by optimizing our operations for fast e-commerce fulfillment."
"E-Commerce is a growing channel for adidas and with Thailand's increasing e-commerce adoption with the total share of e-commerce expected to more than double in the coming years, we are certain that there will be more adidas fans choosing to shop on our online store. We are pleased with DHL eCommerce's high quality delivery performance which plays an important role in our e-commerce strategy," said Suphalada Chalitpattanangkune, E-Commerce Manager for adidas Thailand.
"Over 57% of shoppers will likely not shop with a retailer again if they had a bad delivery experience, showing how important the quality of delivery is for a retailer's brand image and customer loyalty. We are proud to enable adidas to deliver quickly and conveniently to their consumers with a successful delivery performance of 99% consistently since we started shipping for them in 2017," said Kiattichai Pitpreecha, Managing Director, Southeast Asia, DHL eCommerce.
"With DHL's fully-owned domestic delivery network with full nationwide coverage across Thailand, adidas fans from anywhere in Thailand will be able to shop online easily with the assurance of a great delivery experience." DHL eCommerce worked with adidas in Thailand to offer nationwide domestic delivery to customers in Thailand. DHL eCommerce Thailand also enables cash-on-delivery for consumers, easy returns process and tracking visibility to allow consumers to easily track the progress of their delivery.
DHL eCommerce is part of Deutsche Post DHL Group, established in 2014 as part of the Group's growing focus in e-commerce logistics solutions. DHL has been in Thailand since 1973 with its sister divisions DHL Express, DHL Supply Chain and DHL Global Forwarding.