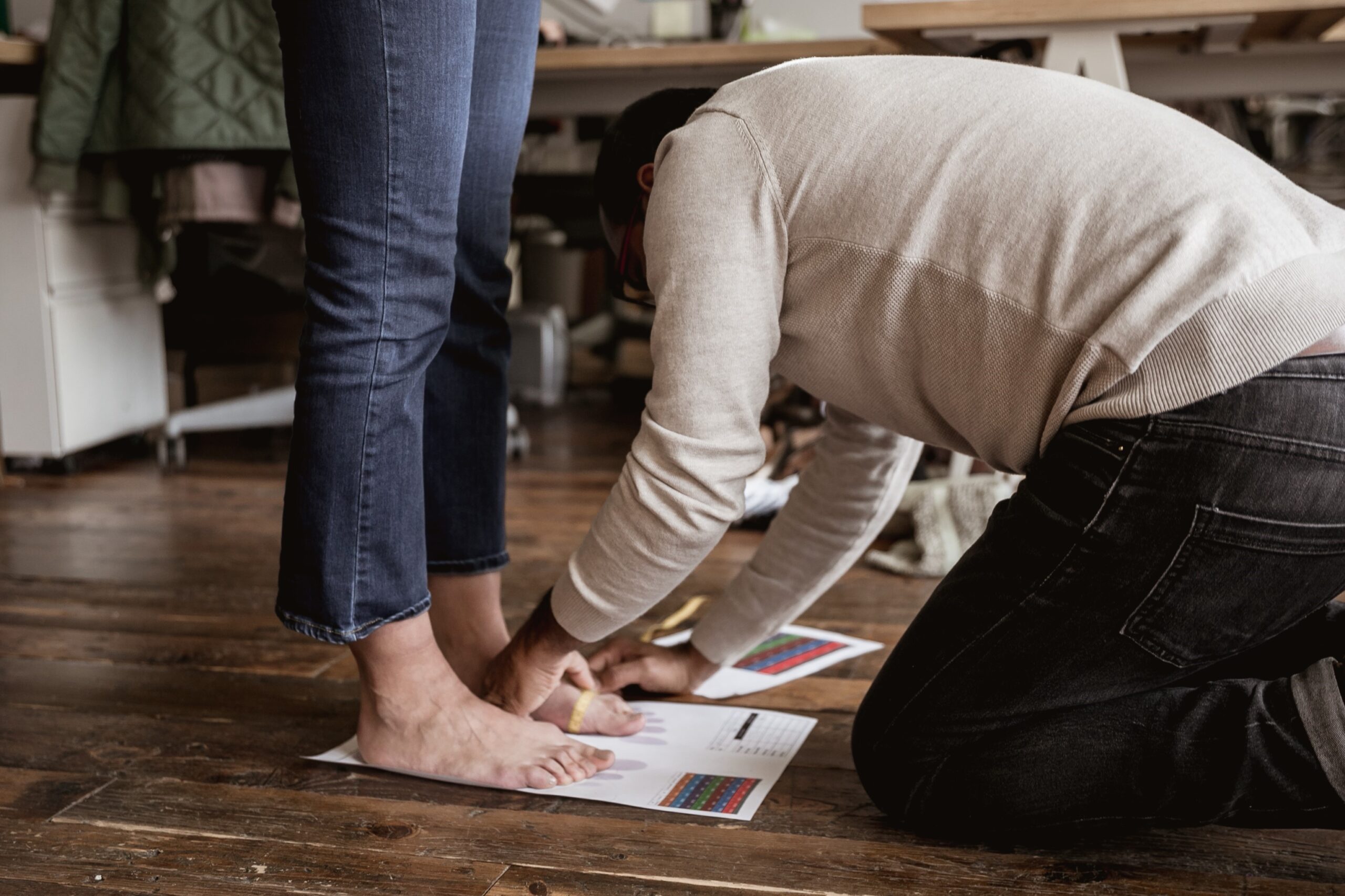 A JOURNEY OF A GLOBAL FOOTWEAR TECHNOLOGIST
After creating collections for a number of fashion footwear brands in India, UK and USA and gaining a lot of experience in managing significantly  footwear projects, Syed was headhunted by URBN inc., an American apparel and lifestyle retail company in Philadelphia, Pennsylvania, United States.
by Amit Chopra
After schooling Syed chose footwear industry as his career and studied about leather, footwear design, development, pattern making, and manufacturing in Indian technical institutions like NSIC, CLRI. And over the years he upgraded his technical knowledge by enrolling himself as SAFT Technologist (SATRA Accredited Footwear Technologist) at SATRA, Northampton, UK. His career started as a shoe upper stitching supervisor, learning about machines, production techniques, etc.. With his production skills, he dived into his next career growth to experience footwear pattern making and started as an Assistant Pattern Developer at Farida Group in Chennai where he got to learn about last development and pattern making. After few years, he moved to North India to work as a Product Development Engineer at Carlton Overseas, Gurgaon where he developed patterns for fashion brands and learnt about footwear production technical problem solving, gradings, etc. With his technical expertise, pattern development skills he was later promoted to as a Head of Product development to handle team of footwear pattern developers and sample cell where he handled costings, production technical specifications, range building for footwear trade shows.
After years of working at Indian footwear firms, Syed got an opportunity to relocate his work in UK as a Footwear Technologist for MK Carlton group, where he worked directly with major high street retailers handling from developments to production delivery by working with factories across China, India, Spain, Vietnam, Cambodia, etc. With year's of experience in footwear supply chain, Syed moved his next career steps to work for one of Europe's biggest online retailer ASOS as a Footwear Technologist where he was responsible for product quality control, fit, factory technical auditing, testing, and returns.
With all his global experience and technical knowledge, Syed's career move did not stop him to migrate further west from UK to USA where he now works as a Global Footwear Technologist at URBN inc, Free people brand. His technical qualifications, factory production experience helps him to keep the brands quality to the top. And his pattern cutting skills helps to provide technical specifications and amendments to keep the brand fitting and comfort as best.
Syed, an Indian descent Global Technologist working for Free People brand, URBN Inc., Philadelphia, USA with 20+ years industry experience shares his career journey, experience, thoughts, and challenges of being a Global Footwear Technologist.
In tete e tete with Syed …..
What is a technologist's day to day role? Working with team of designers, buyers, merchandisers, QA team, and vendors on day to day basis to make sure product fits well and comfortable. Every product get fitted to a model who has our customer range specification, and feedback the technical specifications to vendors and ensure the product meets industry testing requirements.
An important technologist must focus to? A technical eyesight to the product
is important for a technologist. Understanding and visualizing the production process will help to improve the product.
Best way to learn? A lesson learnt exercise must be followed. As a technologist reviewing customer past returns and understanding of product issue and implementing in next season product is a best learning experience.
How would you communicate to your customers?
As a technologist we do not directly communicate with customers. – But we are regularly in touch with customers and listen their reviews, feedback and make any changes needed in product.
Few responsiblities of technologist? Responsibility of a footwear technologist starts at proto development stage. Involving at proto stage and doing risk assesment resolve the 90% of later production issue.
What are the challenges a technologist would face in day to day work? Footwear fitting is a challenging task when a brand is serving to a wider market. As a technologist you must study the set of customers brand is serving and their age group. Based on that, getting foot shapes and amending patterns is a challenging thing.
A key thing for technologist? As Footwear Technologist key thing we work on various lasts every season which replicates the fitting, comfort of the product we develop. A technologist must understand their brand customer market segment of age group they serving to and the fitting type.
How a technologist plays important role in footwear industry? A technologist who carries the brand reputaion by ensuring the product meets fit, comfort, quality, and meets the requirements
What made you choose technologist role in your career?
Confident in technical skills, knowledge about footwear construction, and obviously my past experince in factories and supply bases working as a pattern developer to till date growth.
Being a technologist what are the things should not be compromised?
Fitting technical amendments should not be compromised due to design and fashion feature. No compromise should be made in quality of product and pre-risk assesment.
Things you need to be updated with? Constant update on technology, materials, constructions and global regulation guidlines and any test requirement changes.
---