While growing up, Gaurav Mehta was fascinated by ancient coins which spurred his hobby of coin collection. He collected coins ranging from various periods of the history of Indian coinage, and it also fueled his love for watches. Having had a very deep connection with coins and watches, I decided to combine both the elements into a piece that was worthy of being an heirloom, the Founder & CEO of Jaipur Watch Company told S&A.
Jaipur Watch in India
The growth is certainly a positive factor for Jaipur Watch Company (JWC). We fit in as India's only fine watch manufacturer carving a niche for ourselves and creating timepieces that are worthy of being passed down generations as heirlooms and as collectibles or memorabilia. Growth of the Swiss watch market indicates the growth of watchmakers and the consumer's attitude towards the timepieces as a whole.
Uniqueness about Jaipur Watch
Our USP, we like to believe, is the fact that it is the only place where you can find excellent horology combined with numismatics in the form of our coin watches. Our watches house ancient coins from the British era into the watch dials combined with the efficiency of a Swiss machine. Our watches are created with utmost care to ensure that we create memorabilia that is worth passing down generations. Every coin undergoes a range of tests for authenticity and quality. The coins that we use come from personal collections and numismatists all over the world. The watches are waterproof with stainless steel, inspired by handcrafted designs. They come with a sapphire crystal as a standard in all our coin watches. We set out to create a fusion of the contemporary with the ancient; we believe that is what makes our watches unique beyond everything else.
 Bespoke and numismatics idea
Growing up, I was fascinated by ancient coins which spurred my hobby of coin collection. I collected a variety of coins ranging from various periods of the history of Indian coinage, which became an extensive collection over a period of time. While I was collecting ancient coins I was also fuelling my love for watches. Having had a very deep connection with coins and watches, I decided to combine both the elements into a piece that was worthy of being an heirloom. Also, I always had a realization that India had limited expertise with regard to fine watch making and the blend of all these thoughts and ideas led to the formation of the Jaipur Watch Company.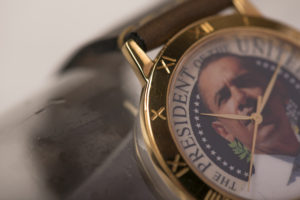 At JWC, we craft both prêt and custom-made watches. A lot of our patrons and customers revisit us to embed their personal elements in their timepiece. The notion with bespoke watches is that though it is a brand's creation it still lends an element of personal touch to the timepiece making it your very 'own'. Bespoke creations are a statement of expressing ones individuality and we at JWC help infuse that into our timepieces further accentuated with unique concepts.
Challenges
The challenges in creating the collection were developing the right designs and samples. Crafting every watch is a meticulous process, as we aimed to create collectibles and heirlooms connoting a story and the mastery of artistry. Thus not wanting to leave any stone unturned. After sampling various designs and working with different concepts of coin watches we came up with the first range. Another challenge we faced was the infrastructural confront within the county. India does not provide for the ancillary industry to facilitate the growth of watchmakers. Lack of quality infrastructure is a challenge that is a primary concern for domestic watch makers.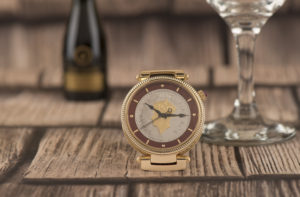 The price of our regular watches start from where the other Indian brands end and it goes up to where the International brands have their starting price range.
Product range and diversification
We started off with our coin watches and haven't diverted away from it since then. Although new additions and variants are a necessity, we have introduced the Automatic movement in our coin watches. We launched our crystal and titanium watches for women and are now launching a series of hand-painted dial watches in the first quarter of 2018.
Demand
We get requests from all over the world including a huge number of requests from Dubai and UK. The percentage of buyers from India is a lot more than that of foreign buyer as our marketing strategies are targeted at the Indian market, as of the moment. Since the coins that we use mark the journey of the Indian currency through time, Indian buyers find it very fascinating. Our international buyers also love taking the watches along with them as memorabilia and souvenirs. We plan to actively expand into the international market in the future, as an Indian watch making company.
Growth projection and market
The increase from last year is 350% more! The more people know, the more they want to try out. 50% of my sales happens in the same circle. We had been restrictive for the first three years. We have operated through direct retail and through stores within hotels. In the coming years, we now want to enter into major cities and want to start tying up with trade partners. We want to test the waters!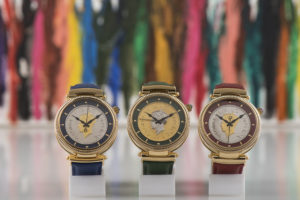 5 years from now, I would like JWC to be perceived as a powerhouse, a prolific inventor and a manor house of unique timepieces. We are and will continue to craft pieces that unveil our fiendishly-difficult-to-make watches that chimes hours and minutes en passant like energy, to pieces that defy the myth of foreign brands. In essence, create watches that astonish the horological world and showcase a taste of India.