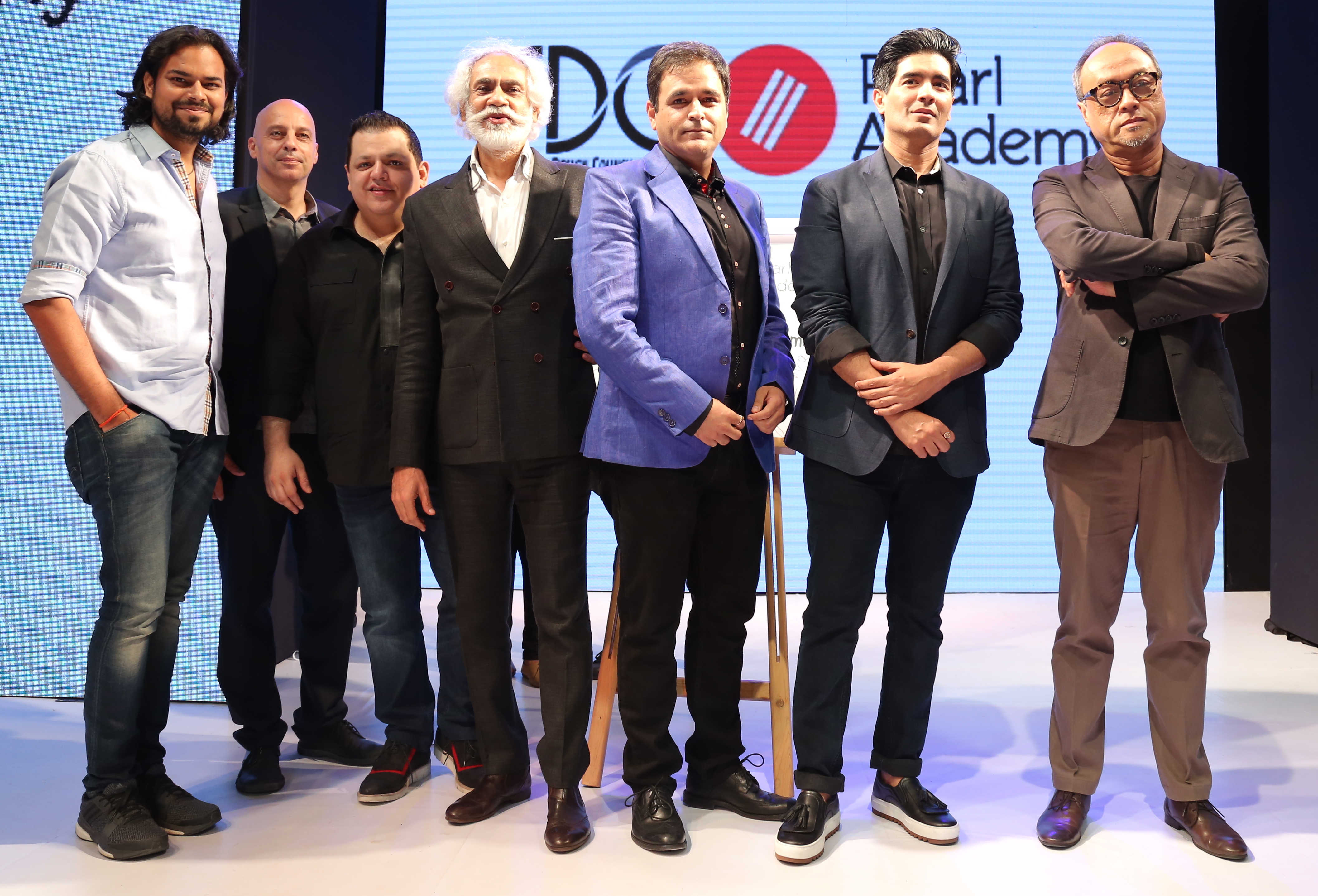 Pearl Academy hosted Portfolio 2016, their annual graduation ceremony, where industry experts and Pearl Academy students came together to share their learnings and experience in the fashion, design and creative business.
Fashion Design Council of India (FDCI) and Pearl Academy announced their landmark collaboration to offer India's best fashion programs. This was announced with much fanfare at the finale of Pearl Academy's annual graduating event, Portfolio 2016, in the presence of ace designers Manish Malhotra, David Abraham, Samant Chauhan, Rahul Mishra.FDCI, the apex body of fashion design in India with over 400 members including Rohit Bal, Sabyasachi, JJ Valaya, Tarun Tahiliani ,Rajesh Pratap Singh, Manish Arora etc and Pearl Academy. The remarkable individuals, apex bodies and the prestigious institute have come together to nurture and develop the designers of tomorrow.
Pearl Academy nurtures talented students through its holistic academic training programmes and transforms them into creative leaders in the fields of design, management and fashion technology. This year, too, at the annual ceremony, the first day of the three-day-long event, Pearl Academy created a panel discussion platform for budding creative professionals and industry veterans to deliberate upon the current industry scenario and future trends which will shape the sectors.
Pearl Academy students will showcase their final collections at the Amazon India Fashion Week. FDCI will be conducting masters classes for Pearl Academy's Faculty and expose them to the latest trends and techniques in the fashion industry. Regular FDCI events will be hosted at Pearl Academy campuses where designer members, trend forecasters and fashion editors will teach and mentor students. This unique initiative has been taken by the fashion industry to shape future designers.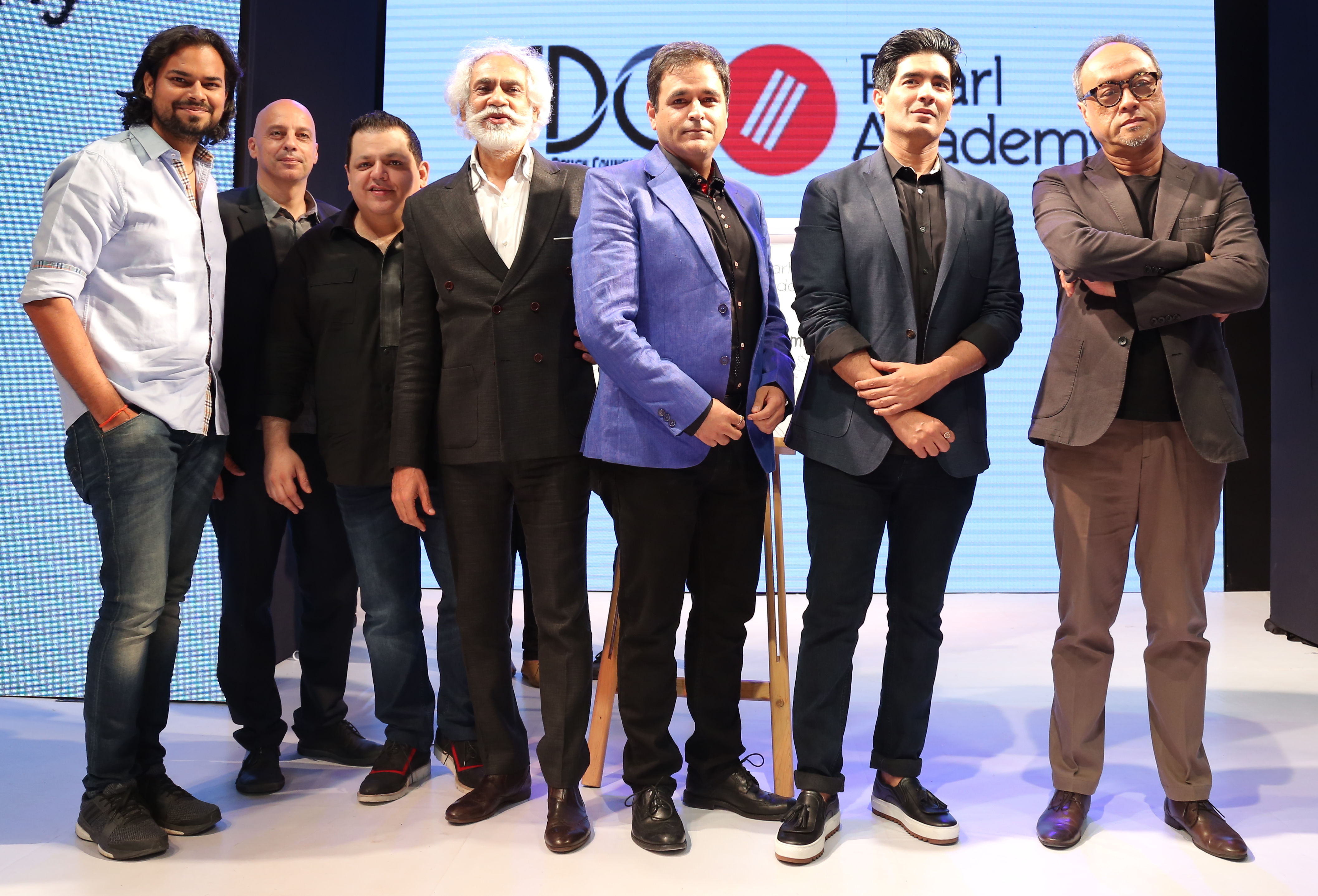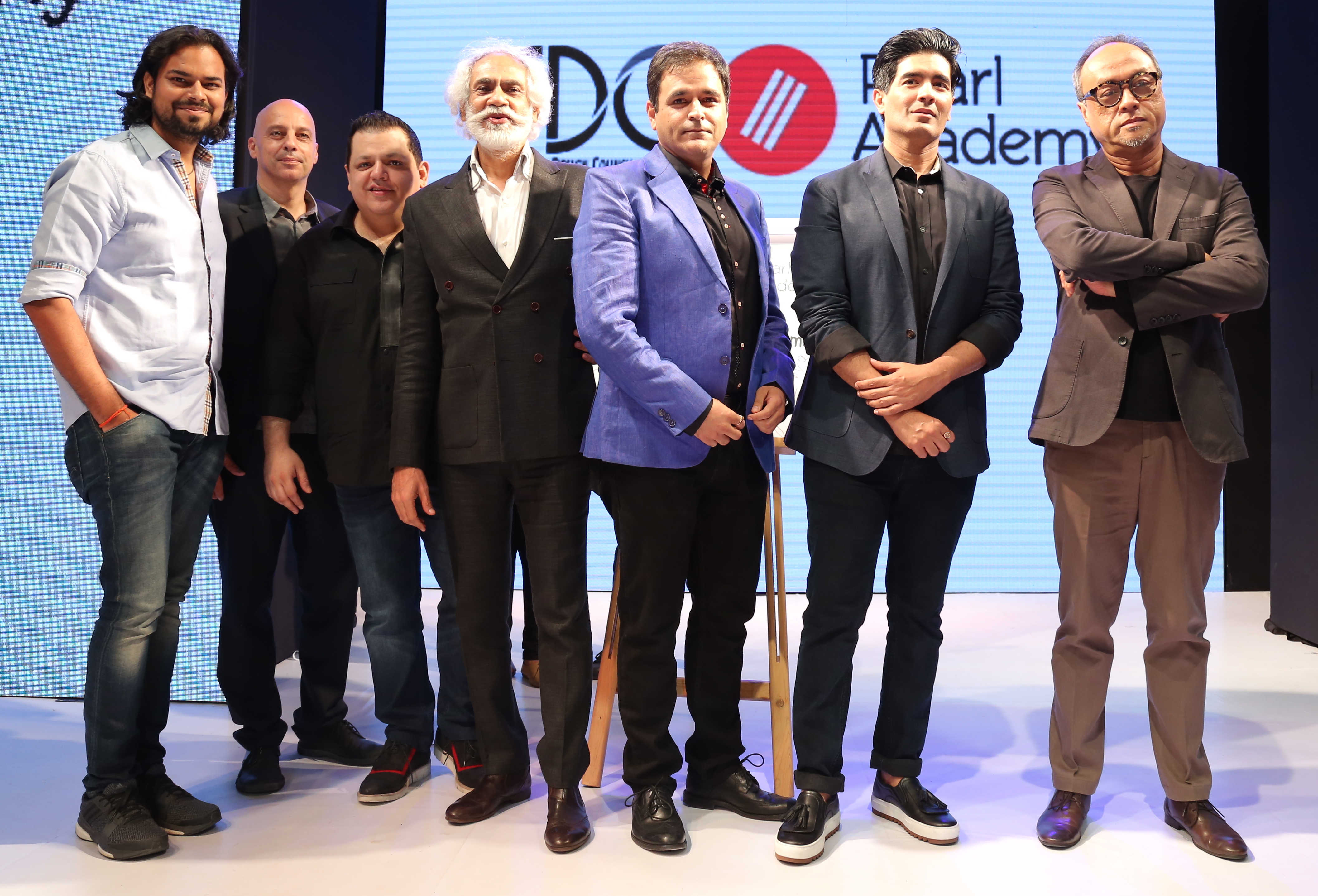 Portfolio 16 held many sessions and a fashion show, the panelist deliberated very passionately at the first discussion "Redefining luxury; Has luxury gone mass?", which had Vikram Banga, former Area Sales Manager of LVMH, who remarked, "Brands want to maintain exclusivity and desire while broadening their consumer segments."  Mansi Mehta, former DGM, Genesis Luxury added, "Luxury is not mass-produced, it is niche and customized. One has to be clear about an international product vis-a-vis a luxury product." There were other interesting viewpoints shared by the Pearl Academy students, one among them was "Scarcity and exclusivity are the essence of luxury". The panelists also spoke about luxury being identified with Western brands, and how Pashmina brand can be built as India's own indigenous luxury brand.
The second panel discussion dwelled in "redefining retail experience through innovative visual techniques", particularly targeting millennials. The discussion highlighted how the lifestyle of millennials is very different from all other consumer sets. Marketing using elements of art and theatre will enable brands to connect with millennials, who are also known as digital natives. Manuu Mansheet, Consultant Visual Merchandising at Park Hotels shared, "Brands are unsure about their visual merchandising strategies. Techniques that work abroad may or may not work in India; therefore, brands have to customize their strategy to suit the needs of Indian customers. Brands should avoid visual clutter, and stores must streamline interactive visuals to attract customer attention."  Yogeshwar Sharma, COO, Select Citywalk Mall said, "Brands are experimenting with latest technologies that help them gauge the interaction that the potential customer has with the window display at the malls. The technology enables the brands to track the amount of time they spent looking at the visual display, whether it compels them to enter the store and do they end up converting. Innovative visual displays do help in increasing footfalls and increasing sales."
"Technology and e-commerce for inclusive innovation" was the topic for last panel discussion where budding professionals from Pearl Academy showcased their innovative ideas. One of the students of Pearl Academy came up with an interesting business idea of replacing Cash On Delivery business model of e-commerce companies with a cash card. There were also business models which discussed the ease of buying lingerie for Indian women who have inhibitions buying it from stores. Another interesting idea to emerge out of the panel discussion was to adapt the online model for the bazaars of India which would give the customers an option to buy apparels and accessories from the comforts of their houses and enable small shopkeepers to get a wider audience to sell their goods.
Pearl Academy Portfolio 2016 is a great platform for industry-academia interaction and students got to showcase their work to a large audience. The panel discussions opened their minds to new thinking and new possibilities in the fashion, design and creative business.
Earlier, speaking at the occasion, Sunil Sethi, President, FDCI, who has always shown deep interest in education, said, "This is a momentous juncture, as for the first time the entire fashion design council is undertaking such a deep engagement with an institution. We are very proud to be associated with Pearl Academy. I find them to be forward looking, innovative and leaders in design education. Their student work has been outstanding and I am confident that it will be further enhanced with this association. It is an opportunity for FDCI to shape the industry for tomorrow and this alliance is a first step in that direction."

Sharad Mehra, CEO, Pearl Academy, added, "We have been associated with FDCI for multiple events but this association is a historic one and will change the face of fashion education. We welcome all the leading designers from FDCI to be a part of Pearl Academy and help mentorPearlites to be future ready."
Fashion Design Council of India (FDCI), is the apex body of fashion design in India, represented by over 350 members. It was founded on the premise of promoting, nurturing and representing the best of fashion and design talents in the country; its prime objective is to propagate the business of fashion. FDCI stays true to its commitment to promote the 'Make in India' label as handlooms take center stage.