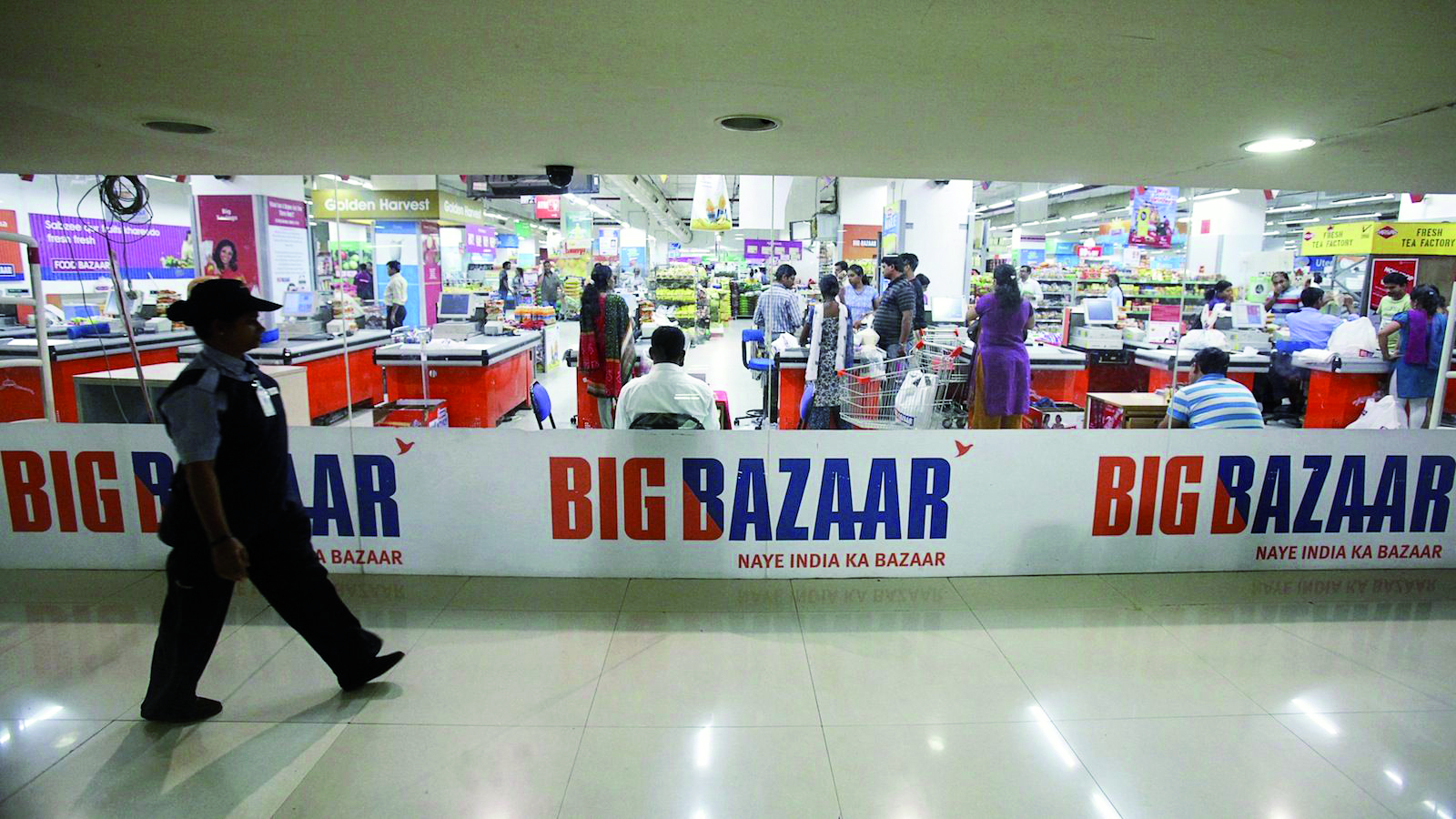 Kishore Biyani-led Future Group is taking its hypermarket format Big Bazaar online. The e-commerce portal is ready and will be launched pan-India in three months, Biyani announced.
Unlike e-commerce market places, the group has taken the omni-channel route for its e-commerce foray. This means the company's online sales will be supported by a chain of physical stores across the country.
"We are building up capabilities in the warehouses. We won't do local delivery. We believe it (omni channel) is a very expensive model. As a group, we don't want to do any business which incurs losses," Biyani explained.
A fierce critic of the existing e-commerce business model prevalent in the country, Biyani has quietly made an entry into the world of e-commerce. It has already taken its electronics retail stores, eZone, online through the omni-channel model, while its acquisition of Rocket Internet-promoted Fabfurnish earlier this year has given it a footprint on the home furnishing e-commerce segment.
While relaunching the portal earlier this month, the company had said it was expecting Fabfurnish to become profitable in three months.
With the ambition to play a bigger role in the e-commerce segment, Biyani's views about the sector have somewhat been moderated now, "I think e-commerce has a lot of strengths. Long tail (selling less of more by focusing on offering a large amount of niche products), and sales velocity (time taken for a new lead to become a closed deal) help reach the geographies faster. So they have to build on the strengths. They have to reduce the costs of customer acquisition, transaction and delivery. Customers will have to pay for delivery; only then can it become profitable. So, it will evolve in a new form. It won't survive in the current form."
In the fashion segment, though, Biyani is still taking a big bet on the brick-n-mortal model. The group has started refurbishing the Central stores, the flagship retail format of Future Lifestyle Fashion, starting with its first set of Central stores on Residency Road in Bengaluru, launched 11 years ago.
The other area where the company is making a push is to establish small store formats across the breadth of the country under the