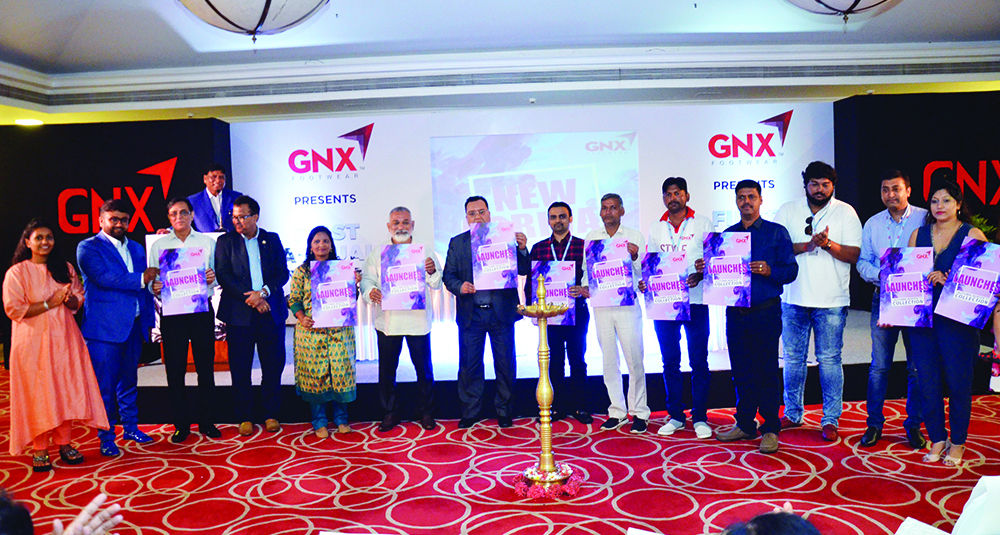 GNX, the emerging family footwear brand is all set to open 15 stores pan India before Deepawali.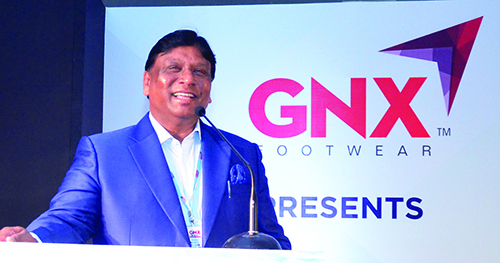 Subhash Singhi, CEO of GNX FOOTWEAR pompously shared the determined plans for the brand in its First Dealers Conclave, which was held in Hotel Holiday Inn, Goa. During the Conclave the company also showcased its showroom design and launched its Autumn Winter 2017 collection in a grand manner.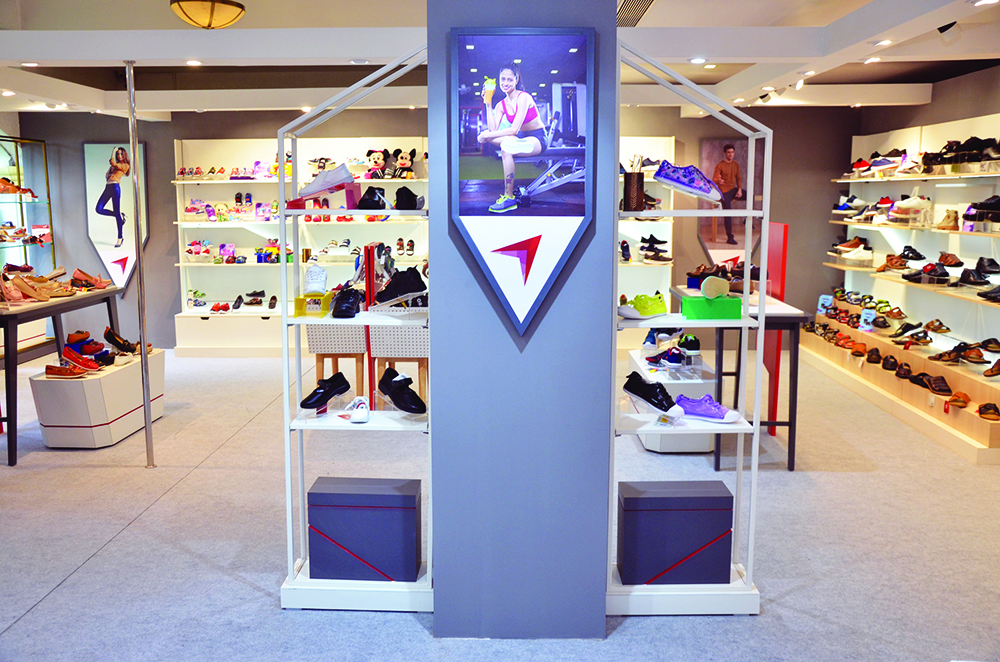 Gaurav Singhi, MD GNX FOOTWEAR says, "After long research & toiling, we have specially crafted the AW 2017 collection. While selecting the designs we have kept our vision of "FASHION IN BUDGET" in mind. We have come up with a range that is trendy, fashionable and reasonable. Special emphasis has been given to comfort keeping the long hours of usage a shoe may have to undergo. We have ensured that most vital characteristics like warmth, breathability, comfort, traction, and ankle support has been taken into consideration while designing this range." He added, "GNX Shoes have used full potential of the modern technology like thin insulation materials, arch supporting insoles and breathable materials to ensure the shoes are lightweight, functional, ultimate in comfort and long-lasting. We take great care to make each pair of shoe as the Shoes have a power to transform one's personality."
The objective of organizing Goa Conclave was to reward all the dealers who performed well, made their precious contribution in the growth of the company and to build a strong & cordial relationship among the GNX team members. He further added that the idea behind display of GNX store design and launching of Autumn Winter Collection during the Goa meet was to convey to team members and respected guests from the industry on the grand vision and future plans that the brand has for the future. "We wanted to make them understand clearly that what GNX is all about, how we are shaping it, where we will take it and what kind of role they have to play to grow with us." He added.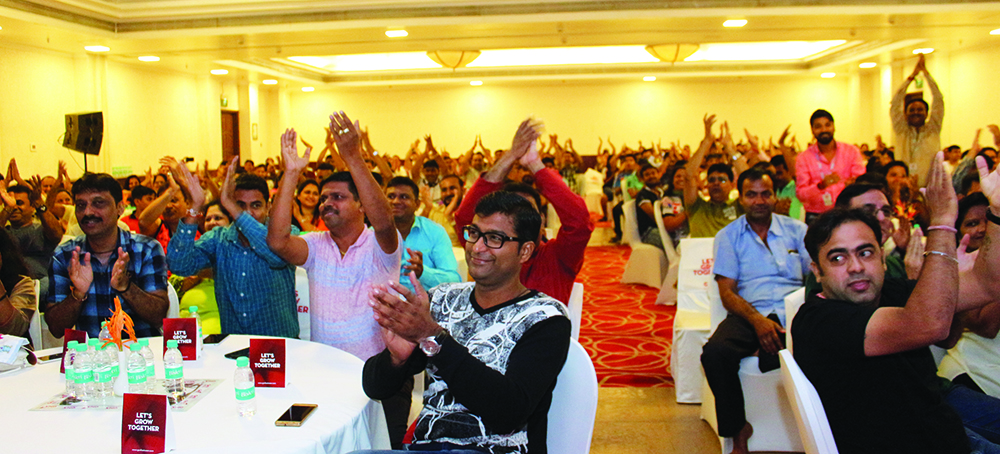 While arranging the Goa meet the company kept in mind enjoyment and up-liftment, creating happy memories, raising motivation level, dreams and information sharing, network building and professional development of its team members. Different activities and programmes were organized for them.  During the conclave the famous humorist Surendra Sharma from Haryana entertained all the delegates with his hilarious jokes. The dealers enjoyed various activities like game of tambola, rain dance party, pool party and beach activities and were refreshed and energized over a course of 3 days. An Award Function with Gala Dinner and Musical Night was specially organized for rewarding & oozing those who put in their special efforts in the growth of the company. A Special category ofawards was given to the agencies as well marking their valuable contribution inshaping the company.
On 29th of August 2017 the company organized a special Seminar for bringing dealers, GNX exclusive showroom owners, investors, prospective franchise partners and team GNX on a common platform. Adarsh Gupta, the guest for the function lit the lamp along with special guests, Mrs. & Mr. C S Saboo, MD Surya Salts & Surya Ambry, Jaipur, Mrs. & Mr. Ankit Agarwal, Director N B enterprises, Nagpur & some prominent industry persons. At the conclave, GNX showcased its Autumn Winter 2017 collection of around 300 new designs in different categories viz. Men casual, formal, canvas and sports shoes, kids, party range and ladies hi- fashion & casual range. The whole collection was showcased in its specially designed showroom set up.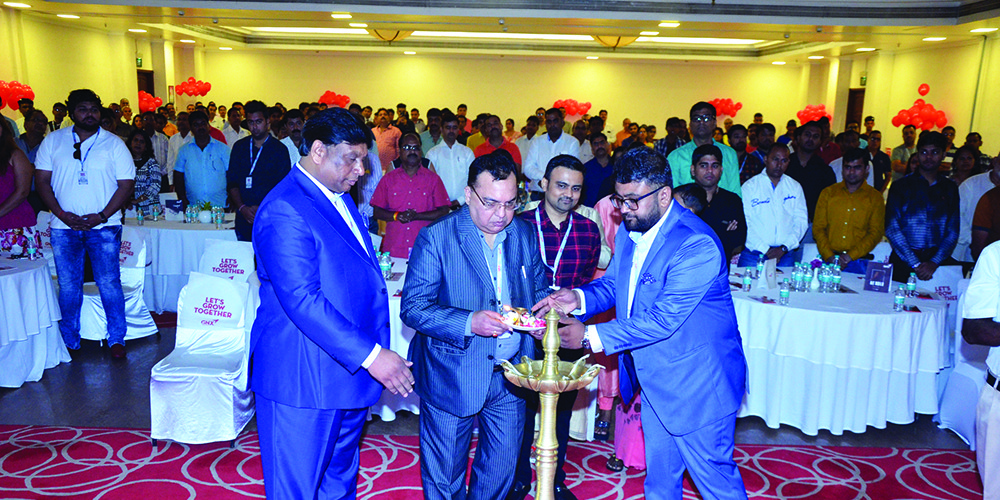 GNX Winter Collection blends centuries of shoe-making expertise with classic and contemporary design to bring for you a range of exciting new styles for smart, casual, school, and work footwear to make you stand tall, proud and comfortable. The Retail head, GNX Footwear Suryapal Namdev shared the company's plan on coming up with 15 stores in Jaipur, Bhilwara, Ajmer, Udaipur, Bhiwari, Ganganagar, Ahmedabad and Bareilly before Deepawali.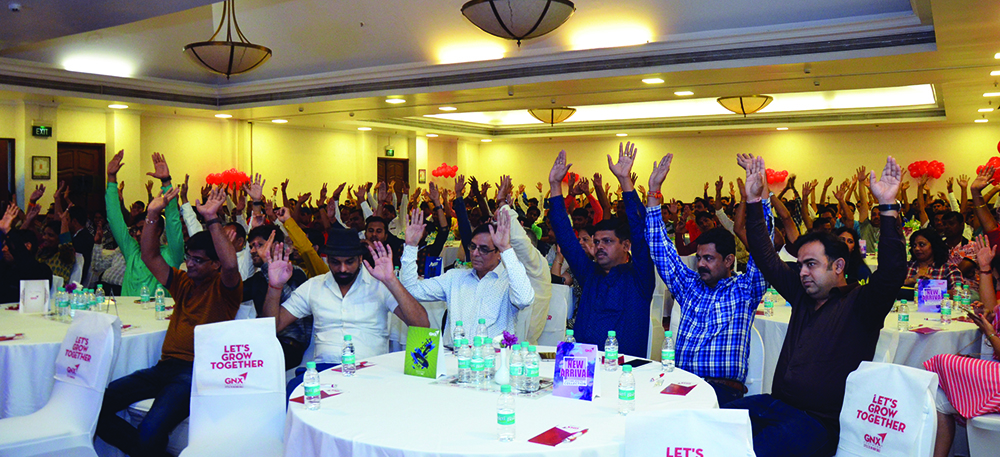 Shoes can change the way you look and feel whether it's giving you confidence to face that important interview or helping you dress to impress on that first date.
Subhash Singhi, CEO of GNX FOOTWEAR said, "LETS GROW TOGETHER – our motto, as we believe that a strong team is the backbone for establishment, growth and success of any organization. That is why the satisfaction & growth of the whole GNX TEAM is always been our prime focus."