Back in 1994, in Agra, in the heart of India's shoemaking region, Japjee Group founded a new business built on the principle of delicate craftsperson manufacturing. The accomplished team fashioned their first men's shoes whose classical, graceful style and excellent quality materials instantly became the symbols of the
HEVIT LONDON

brand.

Opinder Singh Chatwal, founder of the group

, shares his views with S&A on his new venture.

S&A: Tell us a bit about HEVIT London, its inspiration and scope.
Opinder Singh Chatwal (OS): The Company targets to build a million dollar business globally and is being spearheaded by Auckland-based Harry, a footwear technologist since 1970 in New Zealand. In India, Japjee Group is the licensee of HEVIT London (HL). We have a fleet of 600 staff in 25,000 square feet space with a turnover of Rs.13 crores.

HL stands tall with its distinguished features: elegance and quality, marking the foundation of a story that will live through great accomplishments and enormous satisfactions. HL means expertise, style, and value. It's the excitement experienced by wearing a shoe born from an inextricable combination, between highly qualified handcraft and valuable materials, judiciously selected to combine elegance, grace and comfort, without equals.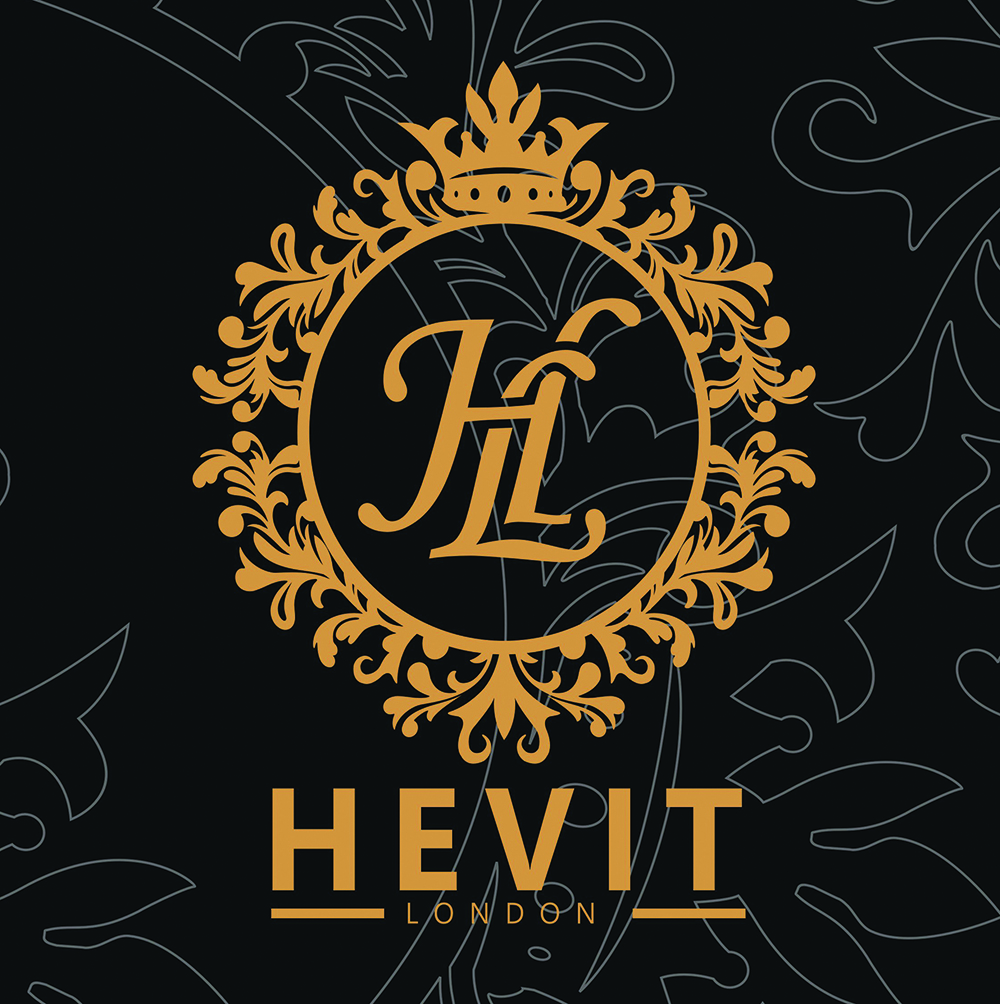 S&A: Who are your biggest competitors?
OS: Because of the slower retail market for the past few months, footwear manufacturer's numbers are dropping in virtually every segment of the market. But no doubt the serious and good players are seeing their turnover and market share grow. The footwear market is a highly competitive arcade with a wide range of sellers and an even vast diversity of products. The market is under a lot of pressure. So, every kind of footwear manufacturer or brand is a kind of competition.
"HL stands tall with its distinguishing features: elegance and quality, marking the foundation of a story that will live through great accomplishments and enormous satisfactions."
S&A: What would be your greatest challenge?
OS: Supply chain management is becoming more essential as a means of keeping in step with market standards. Continuous changes, meanwhile, are creating a constant flow of new opportunities: in this sector, manufacturers who are able to adapt quickly to changes on retail markets have the greatest right to exist and the greatest chance of succeeding.
S&A: How does your brand differentiate from its competition? 
OS: We are focusing on the brand's DNA and heritage. In Hevit's case, we strive to combine the latest in technology with our skilled craftsmanship to manufacture 'INTELLIGENT SHOES' that not only look good but also accommodate varying foot conditions, superb fit, sheer comfort and stylish looks. Fashion must come after comfort. Finally, the company has realized and developed a new mission statement some weeks ago: "Brand with a Leading edge".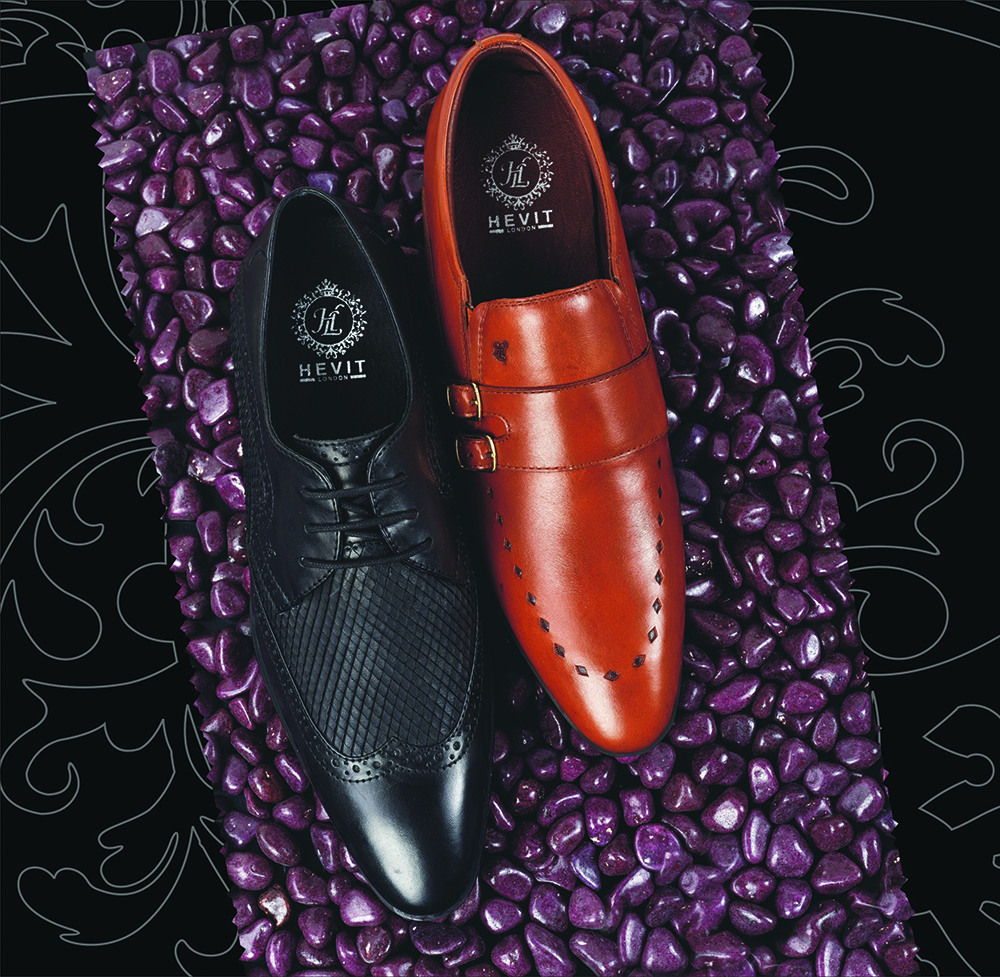 S&A: What is your product strategy?
OS: We would build on the brand's biggest and most promising category and strive for category leadership. For HEVIT, this is city footwear, precisely the formal sub-category. We shall be heavily investing in innovation. Technology-driven innovations in its core categories would drive growth and margins. Comfort should serve the fashion side of the business, not vice-versa.
S&A: Who is your target audience?
OS: City and urban folks are our main target audience. We would not pursue everything or a so-called multi-category strategy, rather would focus on city corporate class men's category.
S&A: How is the brand positioned against other foreign brands?
OS: Taking a cue from our past experiences and setting the team's focus on conquering the future, the leadership teams would inject confidence in the market to penetrate faster and deeper, and at the same time constantly raisng the bar. A mindset of innovation and execution in excellence would be established.
"Eventually, We shall be Fiercely promoting the brand to build brand recognition. We intend to Strengthen the distribution network for the brand pan India."
S&A: What is the brand's marketing strategy for the next 3 years?
OS: We shall be focusing on a few selected marketing campaigns and make them as big and as exciting as possible. Eventually, we shall be fiercely promoting the brand to build brand recognition.We intend to strengthen the distribution network pan India. The idea is to gain space and share at key retailers, to establish a holistic multi-channel distribution strategy with a key emphasis on e-commerce (both on its own site and on key e-retailers´ platforms).
S&A: Region-wise, which is your biggest market? Why?
OS: Our target is to service the entire nation. Though at present South India remains our main hub. South is a quality product consumption market, and our product provides durability with comfort. We believe that our brands can achieve high rewards from the southern region.
S&A: Growth rate of company in the last 5 years and forecast for the next 5 years
OS: Our group has been growing at a healthy rate of 30% for the past few years, and in the coming years our target would be pump up our growth rate to 40%.
S&A: Which style and category have been performing well?
OS: Blend of style and comfort has always paved the way for us.Though fashion plays a major role in today's life, you can't put it ahead of Comfort. This is the reason for our success.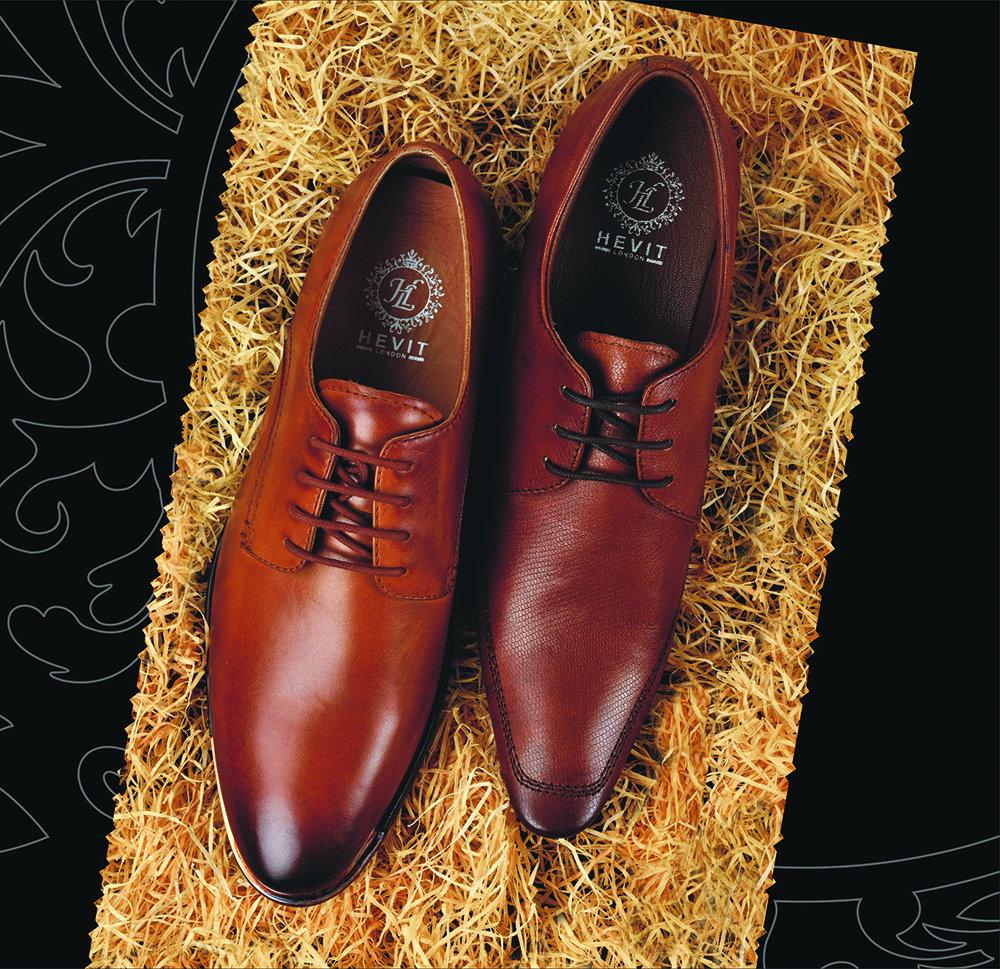 S&A: What new product lines will you be launching in the future?  
OS: Our unsoiled handmade shoes blended with comfort and style have always been in demand. In the future, we tend to add women's and kids' footwear.
S&A: How are you embracing e-commerce?
OS: Japjee Group was one of the first companies from Agra to commence e-commerce activity with its offerings. However, due to market developments, the company has decided to introduce a new online business model to cater to its online customers, who are looking for a swift and efficient service when shopping on the Internet. For Hevit, a new team has been established that is currently revisiting each and every aspect of the business, setting up new strategies and systems to accommodate online business operations.
S&A: According to you, what is the future of footwear MBOs in India?
OS: India is a fantastic opportunity for any company. The footwear retail business in India is bustling with activity. Many existing international brands are expanding in India, while homegrown Liberty Shoes and Reliance Footprint are innovating to stay ahead. India will be one of the top 10 countries for many global brands. Footwear marketers cannot ignore the fact that customers have access to information about recently launched designs globally. E-commerce companies are pushing sales of private labels. Like their global counterparts in India's `32,000-crore footwear business, homegrown players are aggressively expanding to increase the share in the organized market from just 15 per cent at present.
S&A: Online retailers, with deep pockets, have been selling products at highly discounted prices, what's your view on their move?
OS: The first thing you should consider would be whether or not you mind Amazon doing what you do yourself. People forget that Barnes & Nobles tried to sell on Amazon initially. How are they doing?" Dead now! They were retailers, but the same principles apply. "Unless you're a start up. If you're new and you've got something you want the world to see, being a part of a search on the place consumers go first online is a good idea. But you've got to know when to pull the plug. i.e., when your brand can carry itself. Otherwise, rule number one above will take hold. The most important thing for a brand to consider, when looking at a relationship with Amazon, is whether the brand is strong enough to stand on its own. Amazon is a marketplace, which means you'll be competing with literally thousands of other manufacturers, including Chinese and Malaysian factories that might even make other products for you. If your brand stands for something, and has strong appeal on its own to consumers, then you'll do great. But if your brand is relatively unknown, then it will be a struggle, because you will be primarily competing on price.